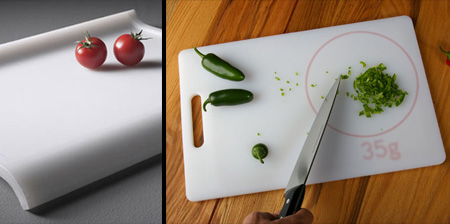 Collection of modern cutting boards designed to make food preparation more efficient and enjoyable.
Cut and Store Cutting Board
Available in many colors, new cutting board by Joseph Joseph is equipped with a special niche on the side for your knife.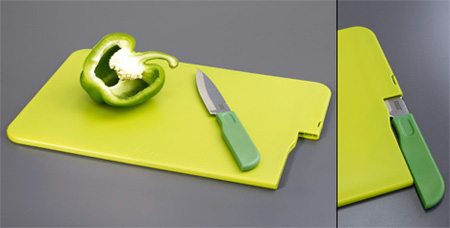 Bamboo Appetito Cutting Board
The cutting surface easily slides open to give quick access to the tray and slides closed to conceal food waste during use.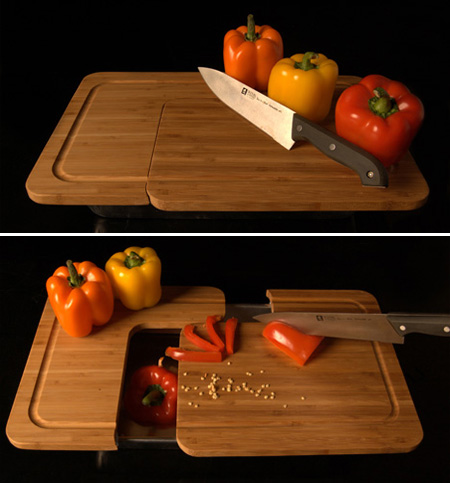 Space Invaders Cutting Board
Cool way to remember this classic video game while making dinner.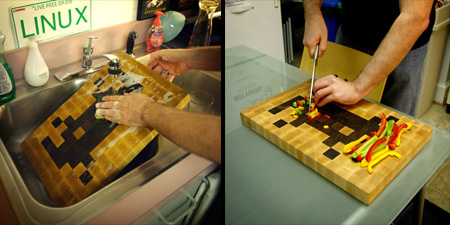 Encanal Carving Board
Cutting board designed by Ernest Perera. The channel in the middle makes sure that nothing falls out of the frying pan. [more]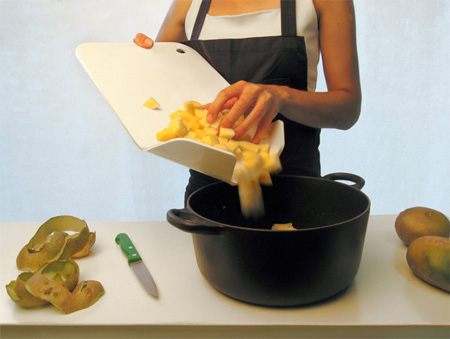 Ventiquattro Cutting Board
Stylish knife and cutting board which doubles as a food container.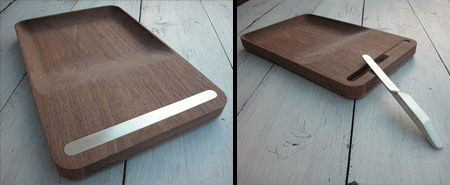 Corner Cutting Board
Large oval cutting board design by Peter Meier gives you more space for food preparation.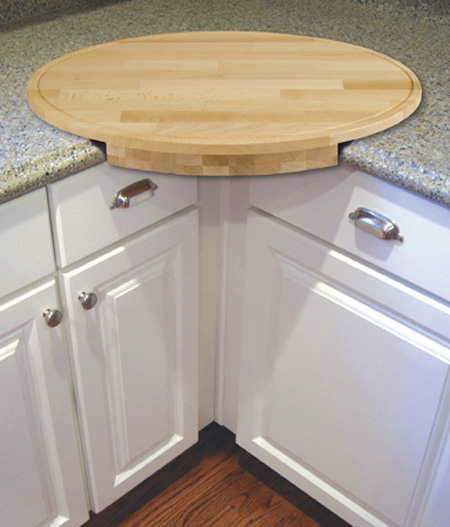 ReVital Cutting Board
Weird cutting board design by Antje Gerwien, from the University of Weimar, created for a company named ReVital.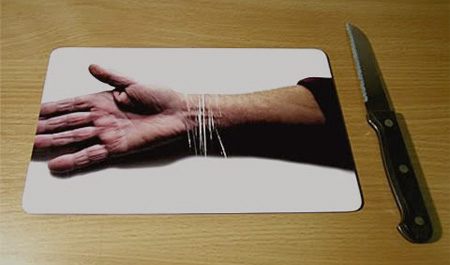 LCD Cutting Board
Futuristic cutting board by Marc Nardangeli features touchscreen LCD display that shows cooking instructions while you prepare your meal. [more]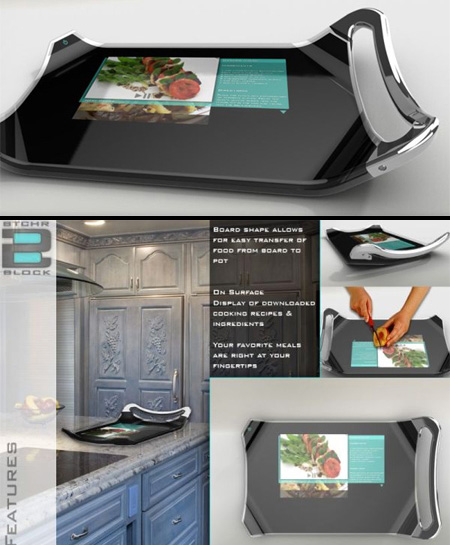 ES Cutting Board
Unusual in design, this cutting board a slope that allows liquids to run freely to a collection drain from where they can be poured away easily.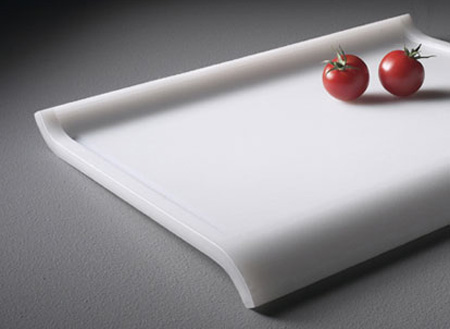 Cutting Board Scale
Cool chopping board concept design that has an integrated scale within a defined area on it's surface.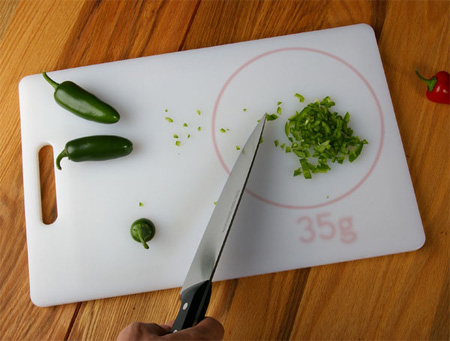 Also check out: 15 Unusual Cutting Boards