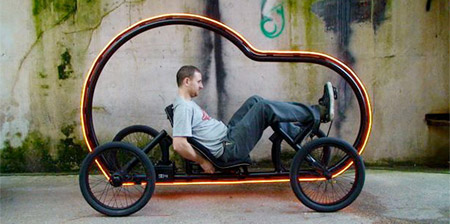 Artikcar is a creative pedal powered vehicle based on a recumbent bicycle.
Designed by Ben Wilson and inspired by a wooden toy car, the Artikcar is made from steel tubing, uses LED lights, and is steered by leaning.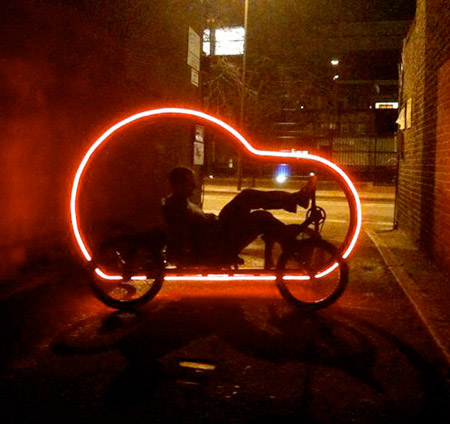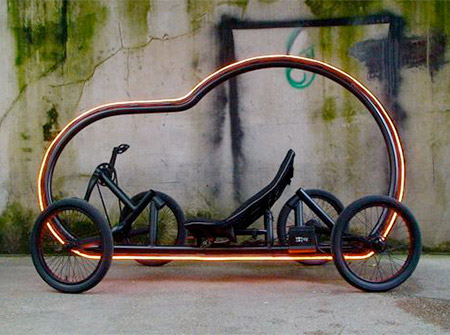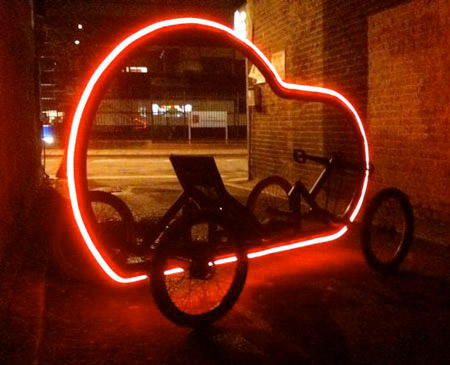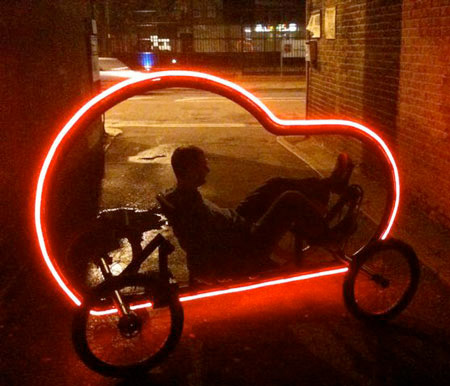 In addition to the Artikcar, Ben Wilson created another pedal powered car specifically designed to be used by two people.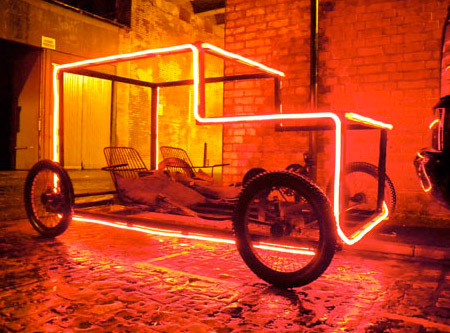 Also check out: Pedal Powered Ferrari