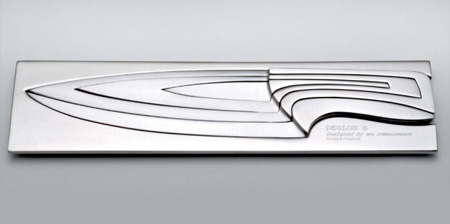 Elegant and beautiful knives designed by Mia Schmallenbach appear to be sculpted from a single block of steel.
Deglon Meeting Knife Set consists of paring knife, carving knife, filleting knife, chef's knife, and matching stainless steel base.

To remove nested knife, simply press down near the tip of the blade and lift the knife by the handle. Perfect knife set for any modern kitchen!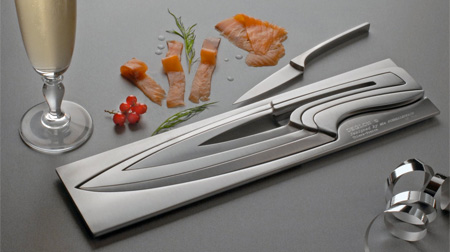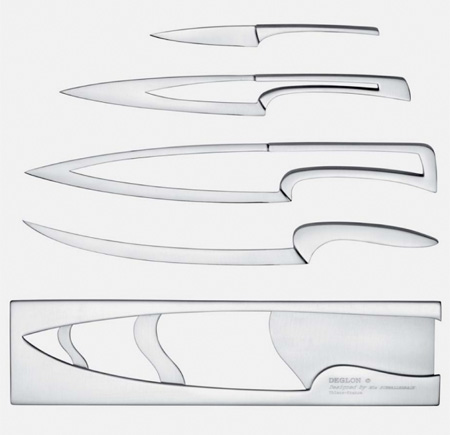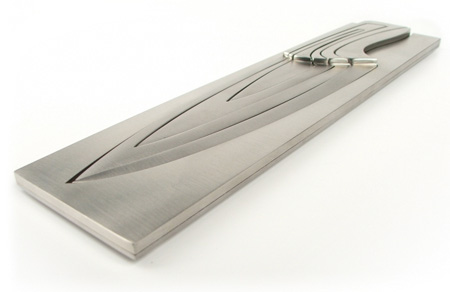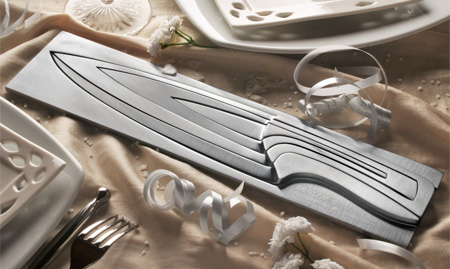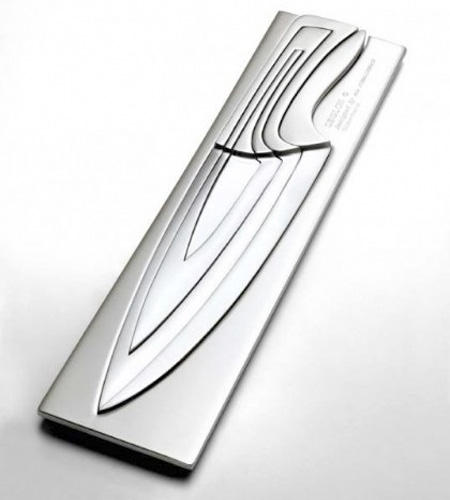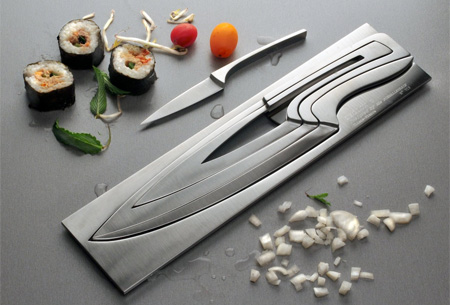 For more inventions, check out: 14 Useful Tools for your Kitchen