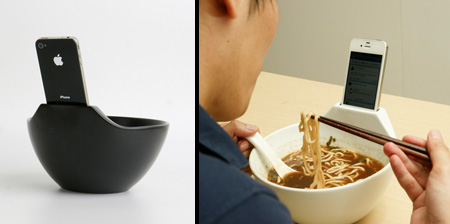 Innovative bowl with an iPhone dock was created by MisoSoupDesign for people who cannot live without their phone.
"Anti-Loneliness Ramen Bowl" will hold your iPhone and allow you to make video calls, listen to music, check email, watch videos, and browse the internet while you enjoy a bowl of delicious ramen noodles.

Useful "iPhone Bowl" is available in black, red, or white.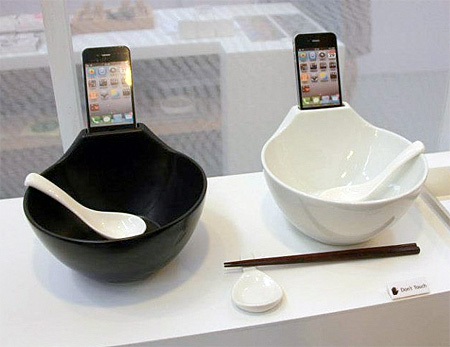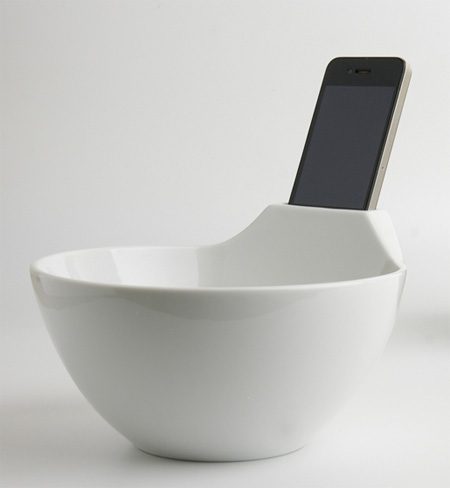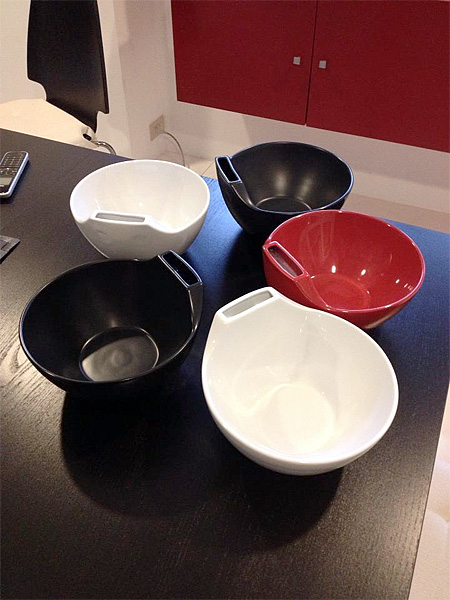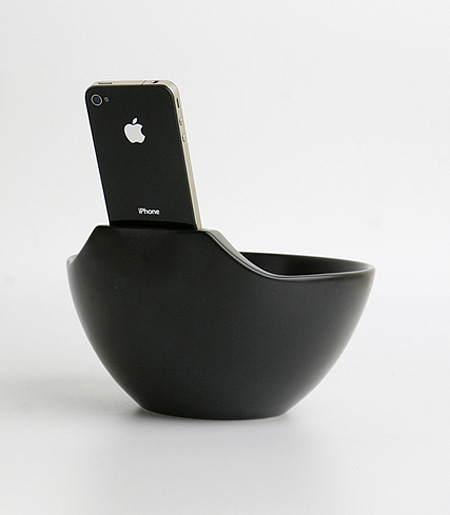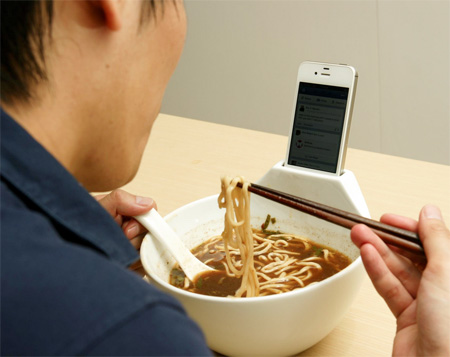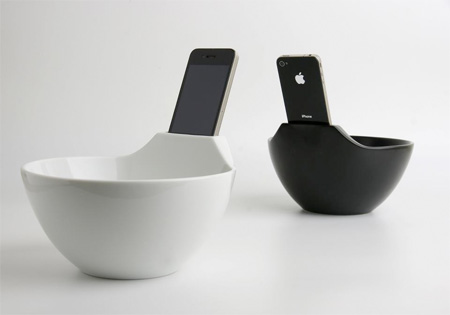 Also check out: iPhone Jeans and Creative iPhone Cases