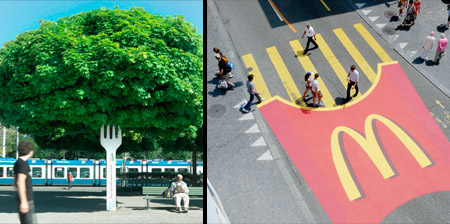 Unique and creative outdoor advertising campaigns from all over the world.
Pizza Billboard
Clever billboard designed to promote Donatos pizza. [more pizza ads]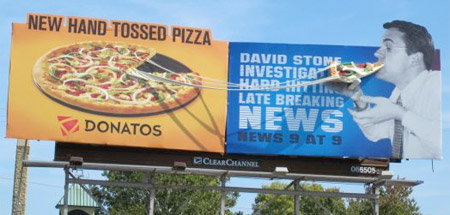 Frozen Bus Stop
Bus shelters in Russia were decorated to look frozen as a part of summer marketing campaign for Coca-Cola.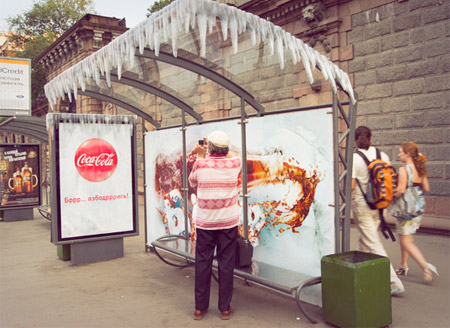 Giant Rejoice Comb
Large comb was used to promote Rejoice hair products. [shampoo ads]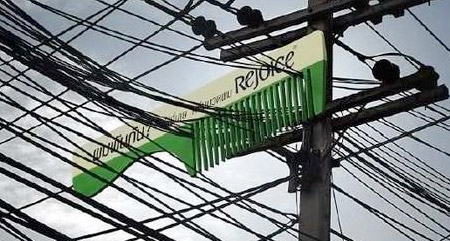 Mini Billboard
Car and a surfer were placed on a Mini Countryman billboard. [mini ads]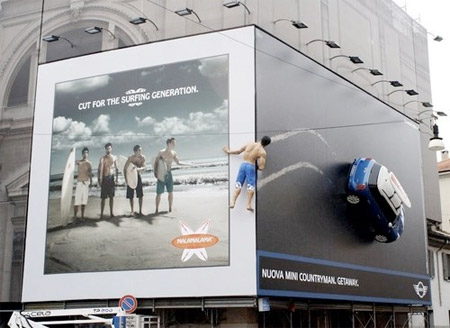 Heinz Bus Stop Ad
Bus shelter filled with tomatoes promotes Heinz Ketchup. [bus stop ads]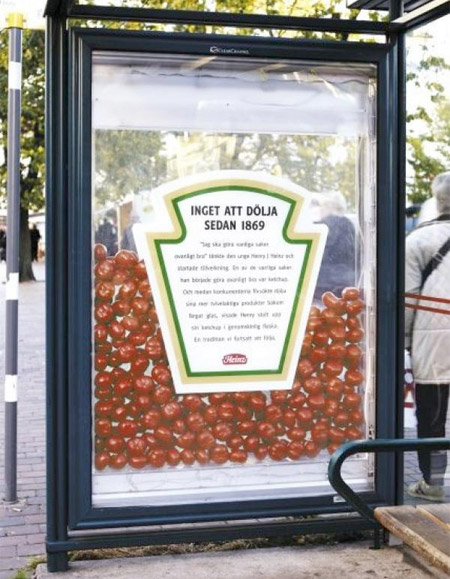 Cadbury Billboard
Fantastic ad designed to look like a giant chocolate bar. [more billboards]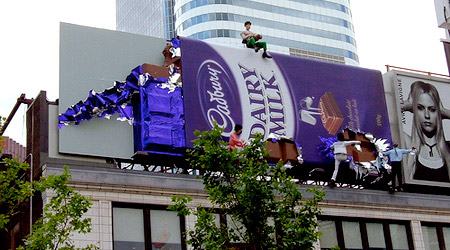 Bridge columns in Indonesia were transformed into oversized bones.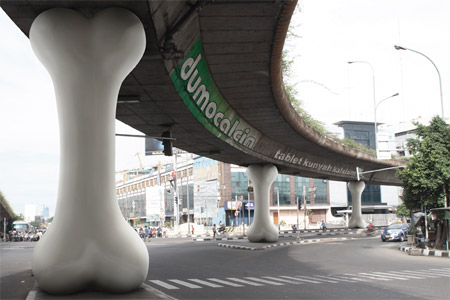 Crunched Billboard
Cool billboard in Denver reminds drivers that tailgating isn't worth it.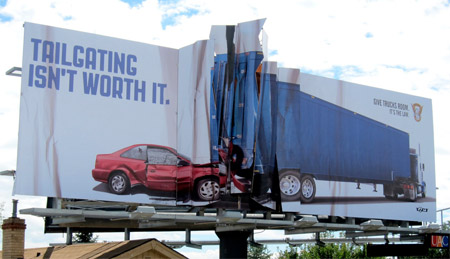 Oversized fork was used to promote Tibits vegetarian restaurant.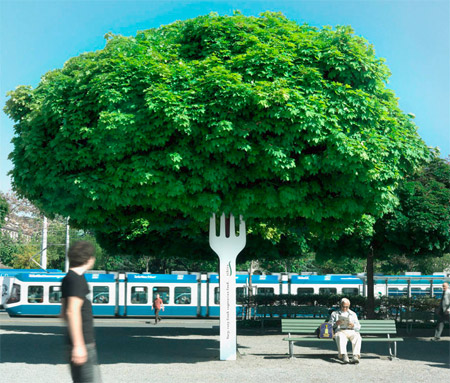 Pedestrian crosswalk was decorated to look like McDonald's fries.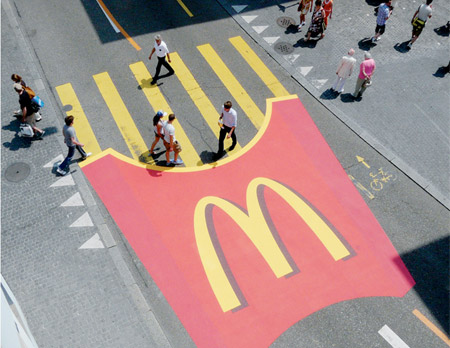 Also check out: 15 Examples of Creative Advertising