Innovative privacy shield designed by Gal Bulka and Idan Noyberg will protect your personal space on an airplane.
B-tourist elastic fabric can be easily attached to airplane seats. It creates private space where you can eat, read books, watch movies, and sleep without distractions.

Do not forget to wear your Spike Vest and The Isolator Helmet.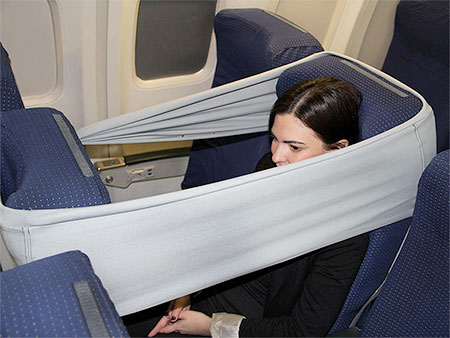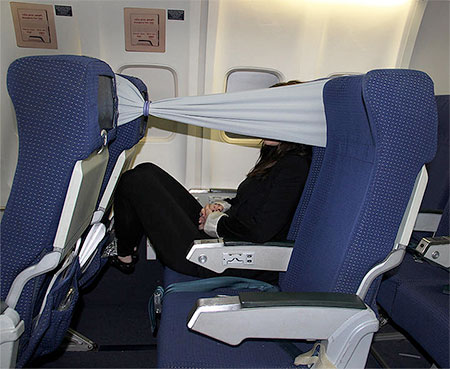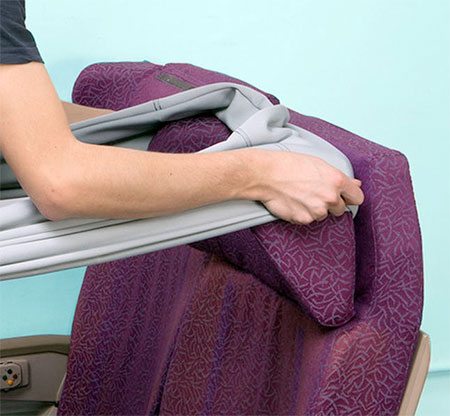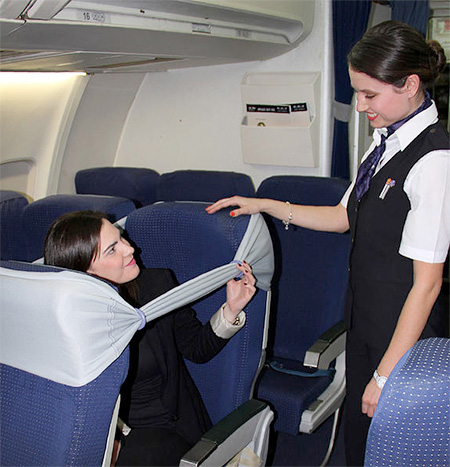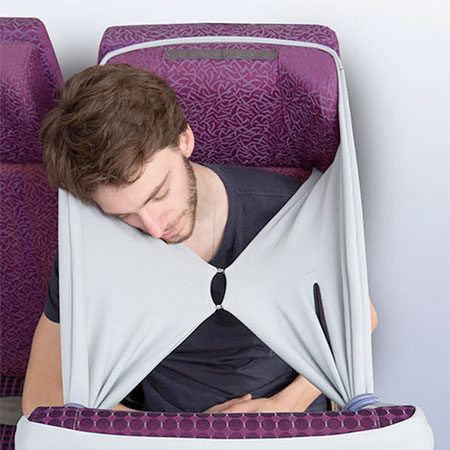 B-tourist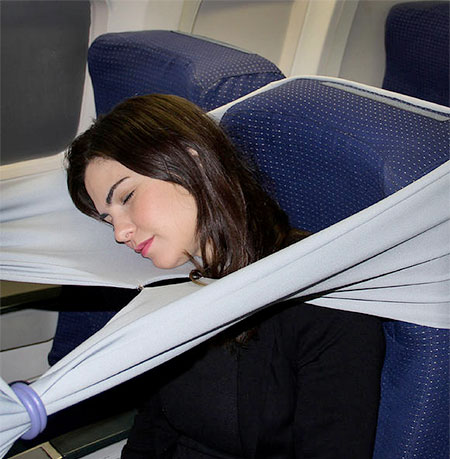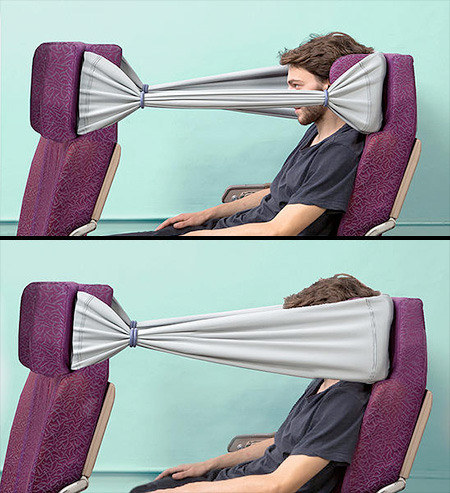 Also check out: Airplane Sleep Positions and Wearable Privacy Shells