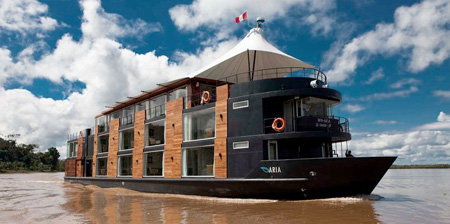 Luxury cruise ship with 16 modern hotel rooms allows people to safely and comfortably travel along the Amazon river in Peru.
Designed by Peruvian architect Jordi Puig, custom built floating hotel has comfortable lounge, outdoor jacuzzi, exercise room, and a restaurant.

Air-conditioned rooms with large windows offer breathtaking panoramic views of beautiful Amazon rainforest.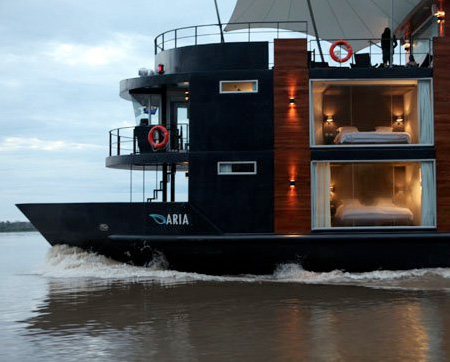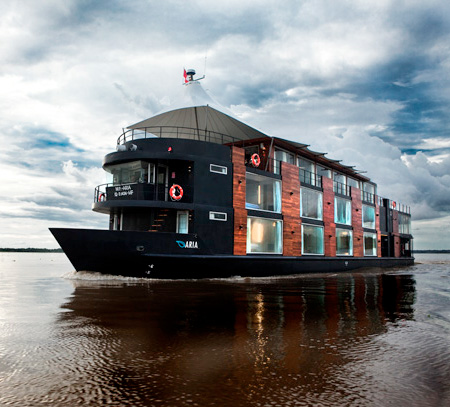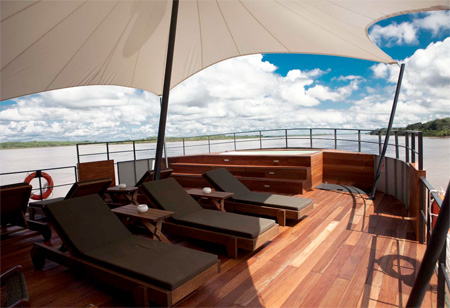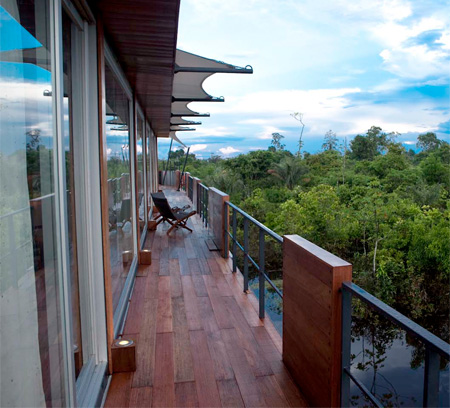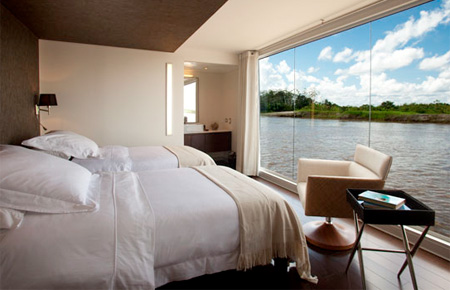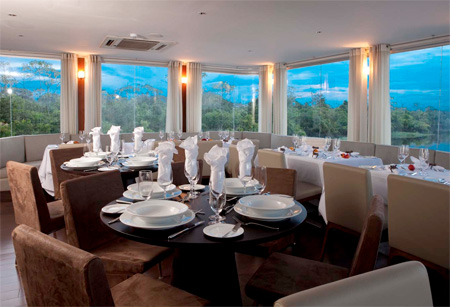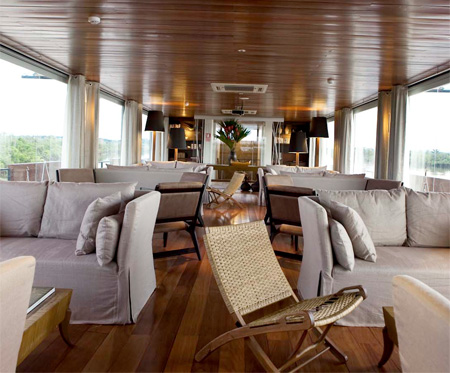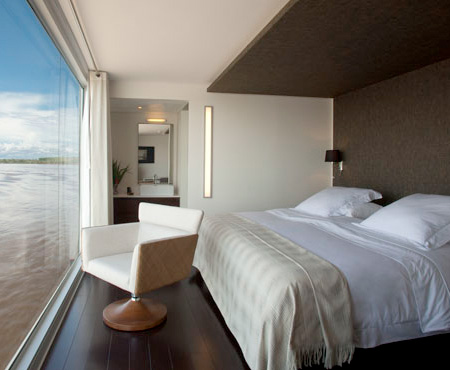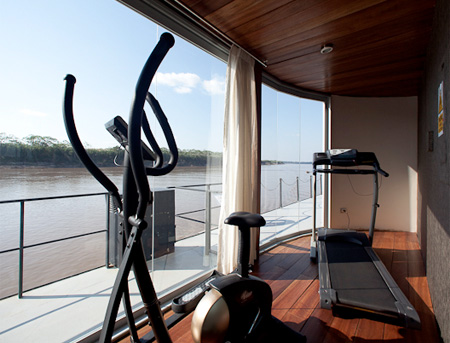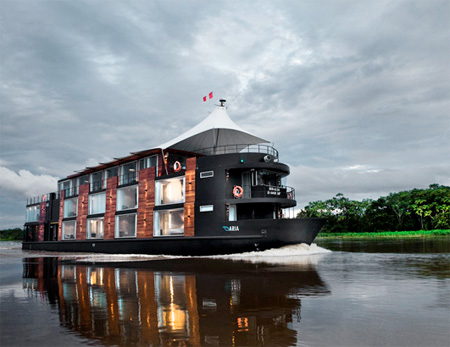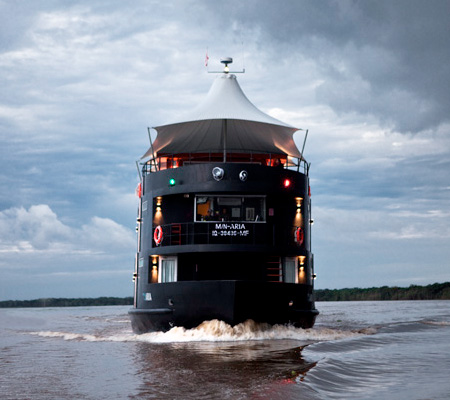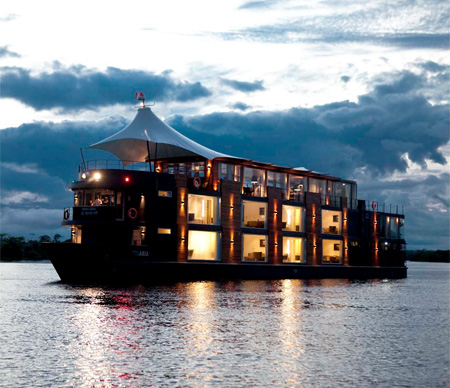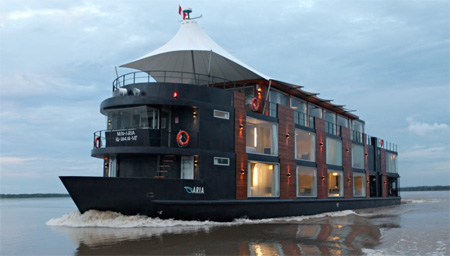 Also check out: Glass Igloo Hotel and Airplane Hotel