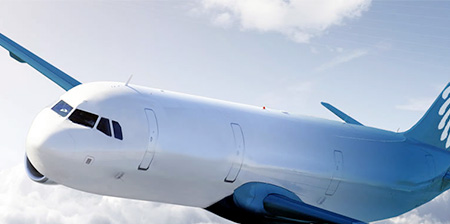 British company CPI wants to remove windows from airplanes and replace them with high quality video displays.
Imagine a "see-through" airplane where the sides are display screens that show breathtaking panoramic views from outside the aircraft.

Flexible OLED displays are ultra thin and extremely lightweight. They will reduce weight, cost, fuel consumption, and increase available space.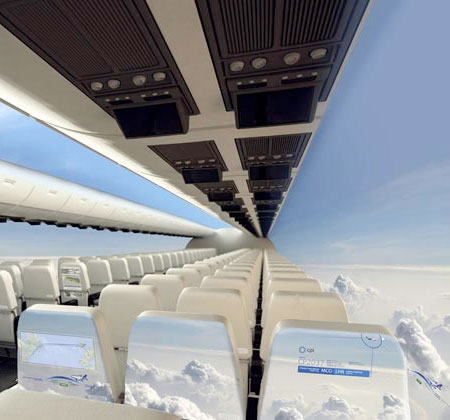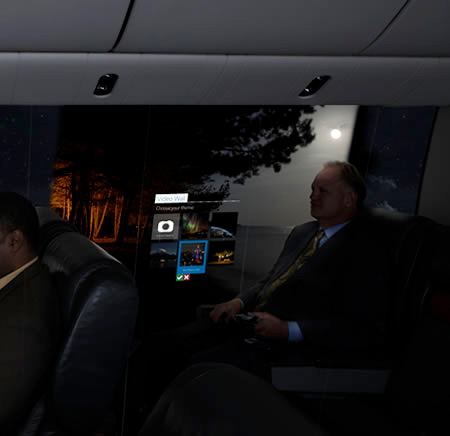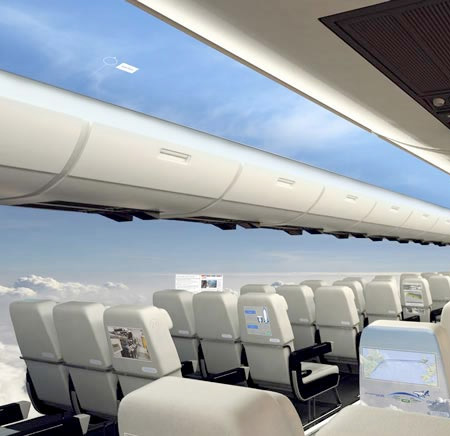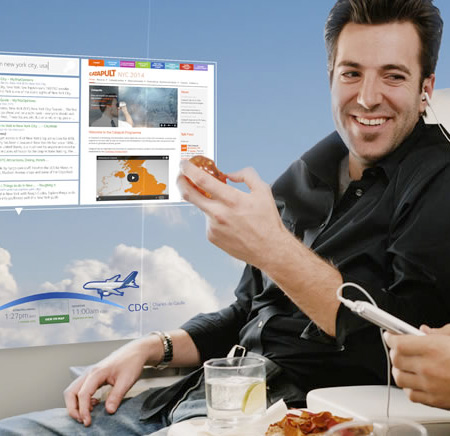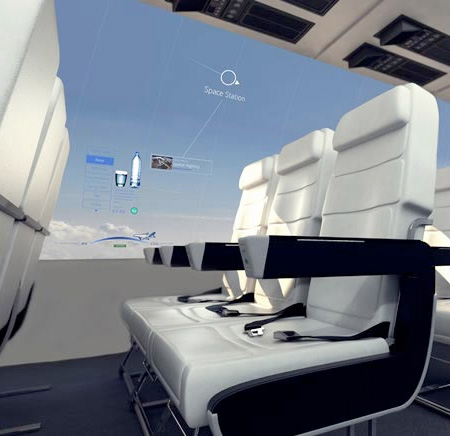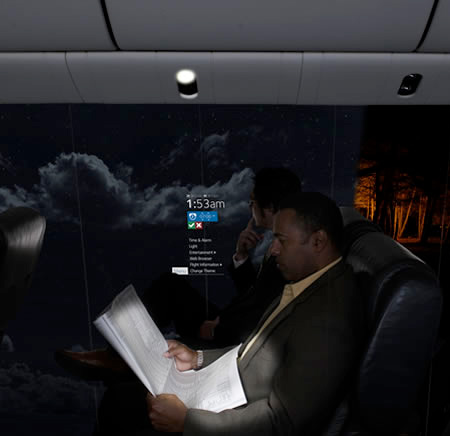 Also check out: Airplane Hotel and Airplane Sleep Positions