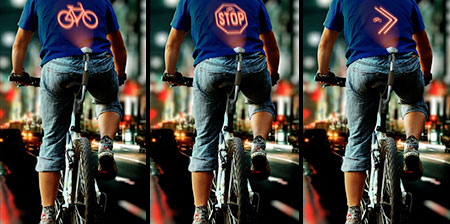 Innovative laser projector for your bicycle shows turn signals by projecting traffic signs onto the riders' back makes cycling at night a lot safer.
Cyclee – bicycle projector designed by Elnur Babayev from Azerbaijan.

Integrated computer sensors monitor the movement of the bicycle and display "stop" and "turn" signals to the cars behind you.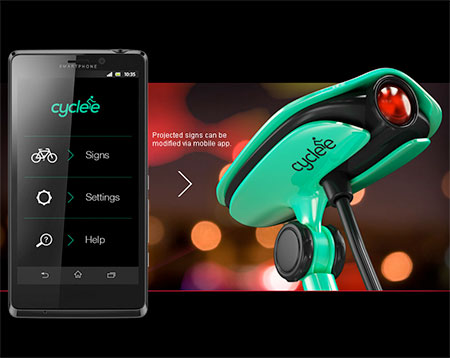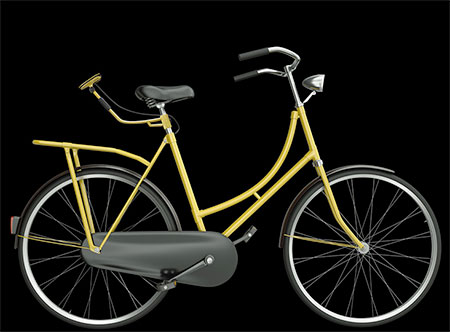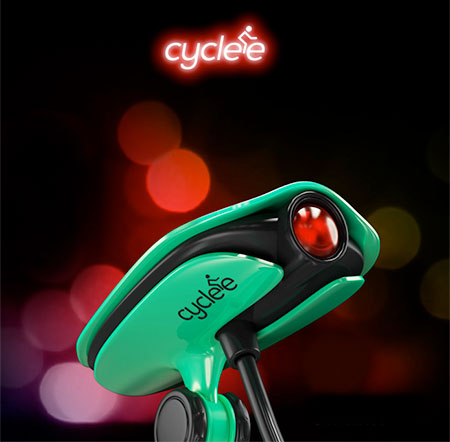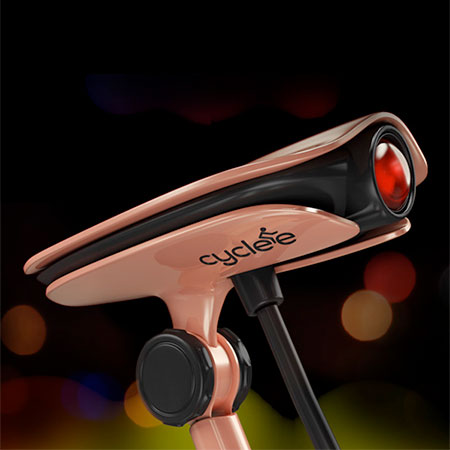 Cyclee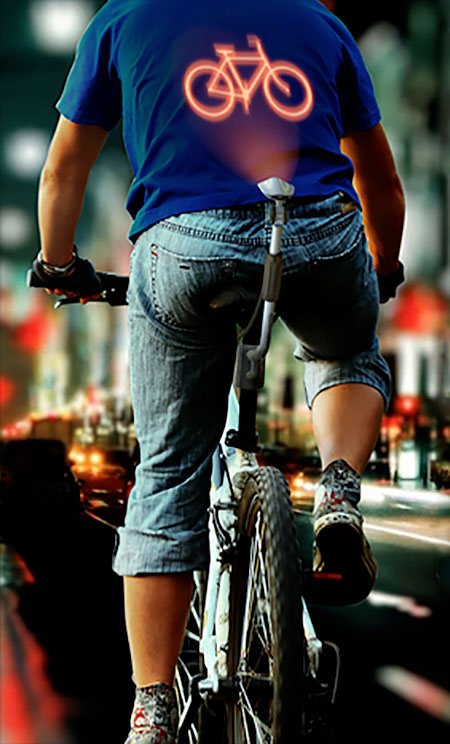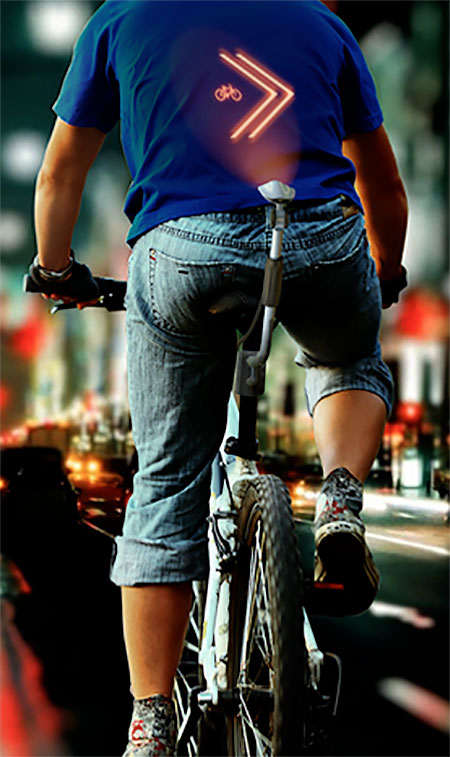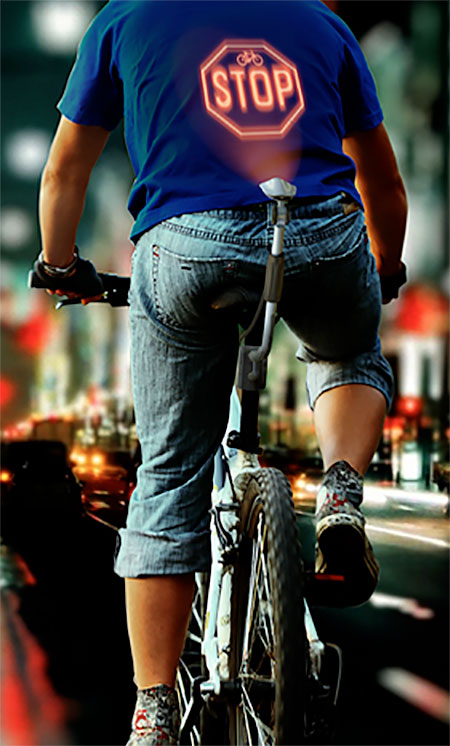 Also check out: Laser Bike Lane and Inflatable Bicycle Helmet