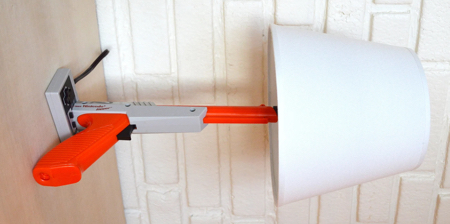 Classic video game inspired desk lamp made out of recycled electronic light gun accessory for the Nintendo Entertainment System.
NES Zapper Gun Lamp handmade by 1upForge. The trigger of the Zapper gun functions like the on / off light switch for the lamp.

Deluxe orange Zapper gun lamp with iconic NES Controller is the base.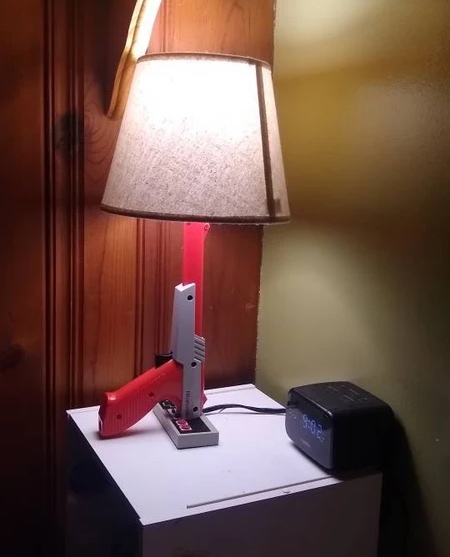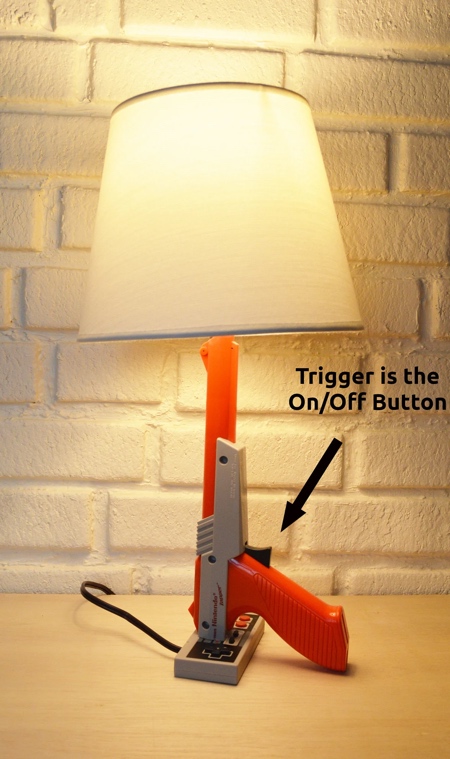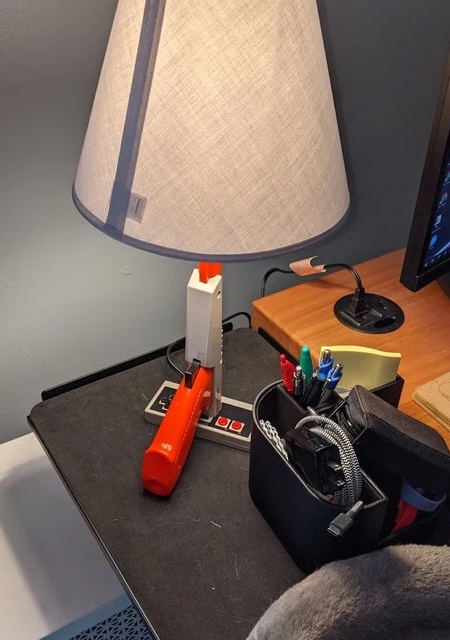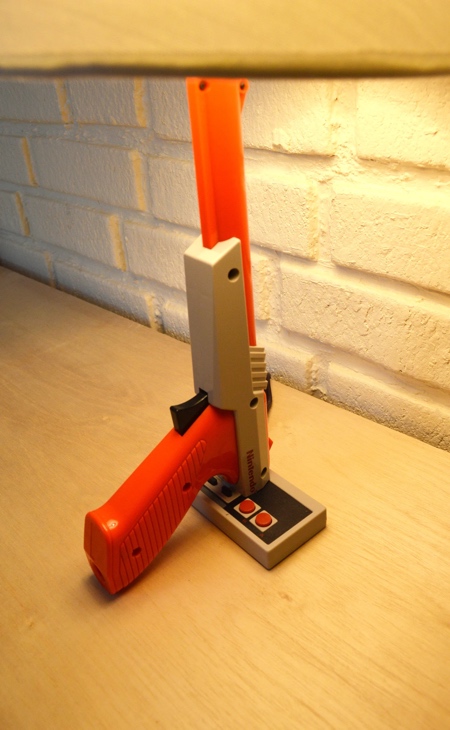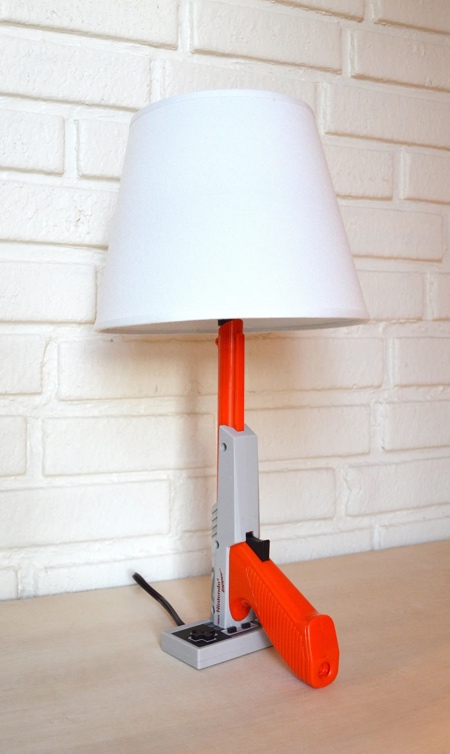 Also check out: Super Mario Drums