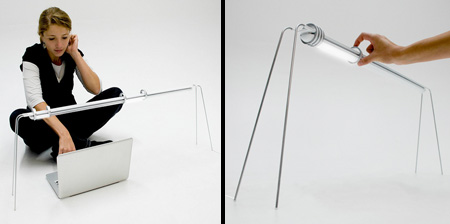 Rima desk lamp from Dreipuls comes with 65 bright LED lights that you can selectively turn on and off using four sliding rings.
Optical sensors detect the position of each ring. Users can shift the light into the desired area without moving the whole lamp.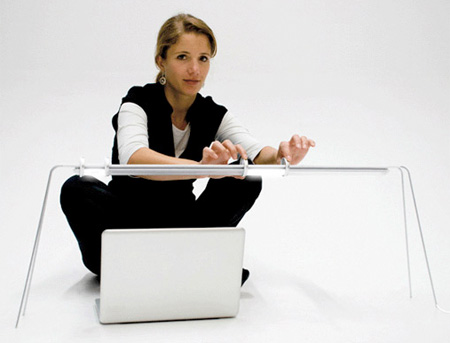 The processor is driving the power supply to the LEDs between two of the rings so that only those LEDs are switched on.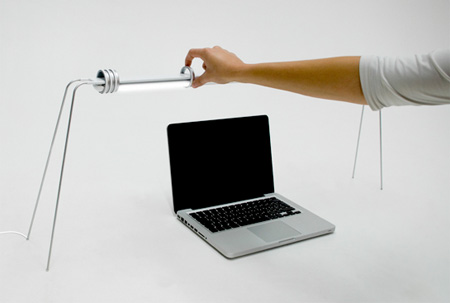 It is possible to create two separate lighting areas with a total length of 90 centimeters, absolutely variable in position, size and light direction.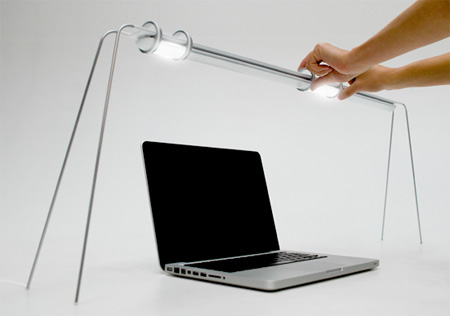 Entire lamp can be gradually switched on by moving first ring to the right.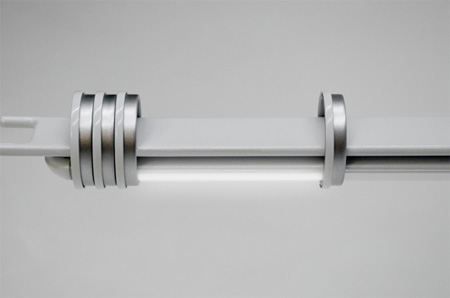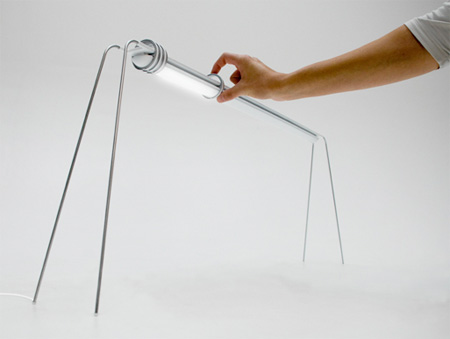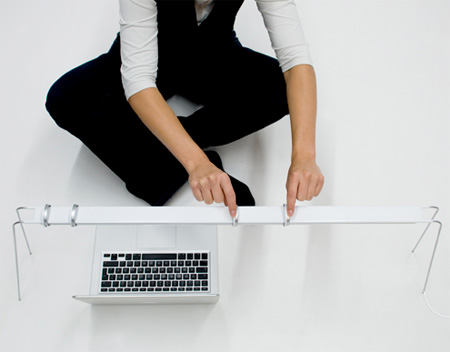 Switching off is accomplished by simply moving back the rings.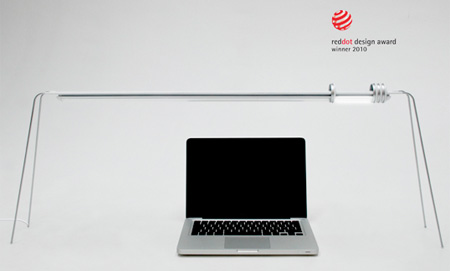 For more lamp designs, check out: 12 Unique and Creative Lamps