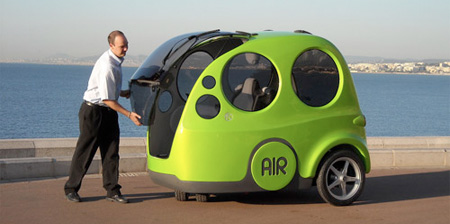 Eco-friendly car designed by MDI is powered by a compressed air engine.
Non-polluting AirPod has enough room for three adults and one child. It is controlled by a joystick instead of a regular steering wheel.

Four-wheeled version is currently in development. It will be manufactured and sold by Indian company Tata Motors. Expected price is $10,000.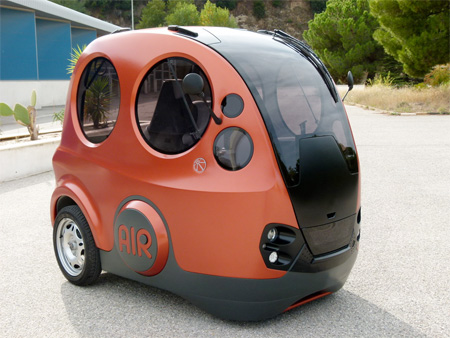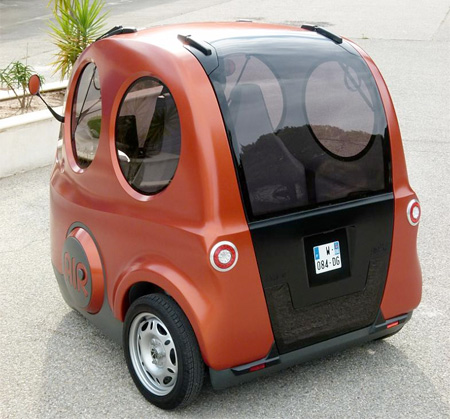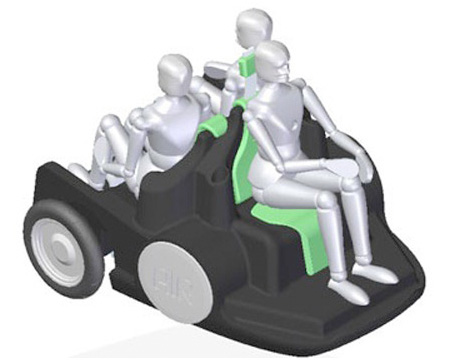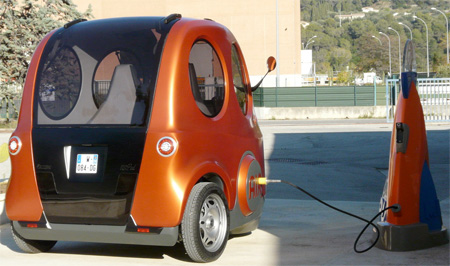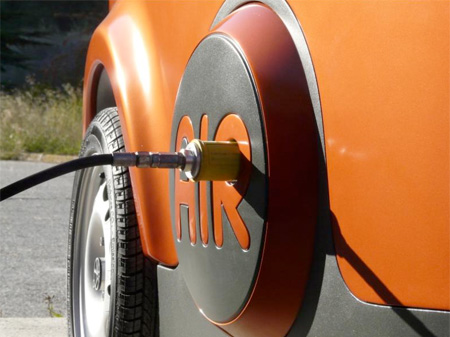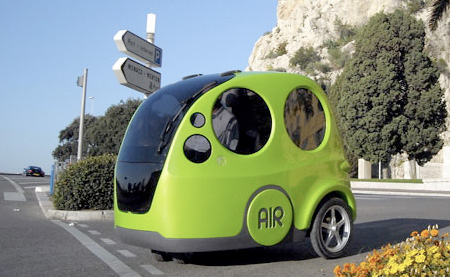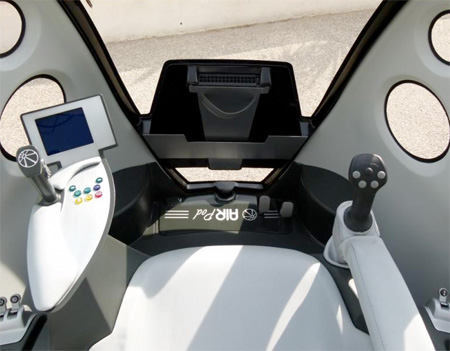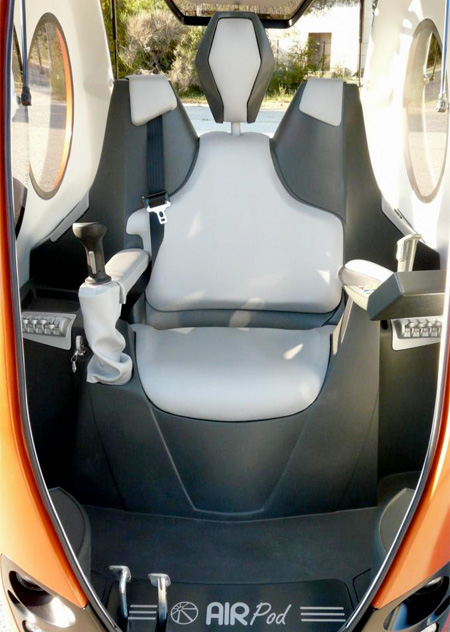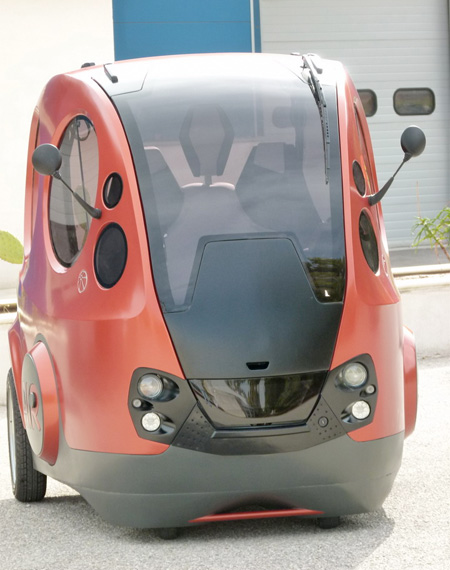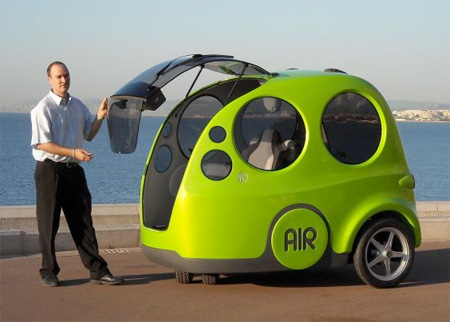 Also check out: Helicopter Car and Pedal Powered Ferrari