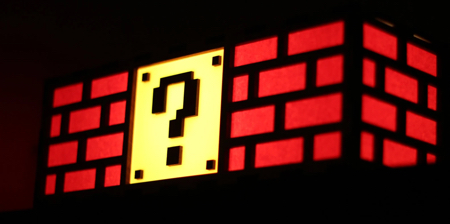 Decorative lamp designed to look like the iconic question mark block from the Super Mario video game series.
Super Mario Bros inspired Question Mark Block Lamp made by BKPK out of maple plywood, colored translucent acrylic, and heavy construction paper.

When turned on, Super Mario lamp illuminates the question mark design and adds nostalgic touch to any room.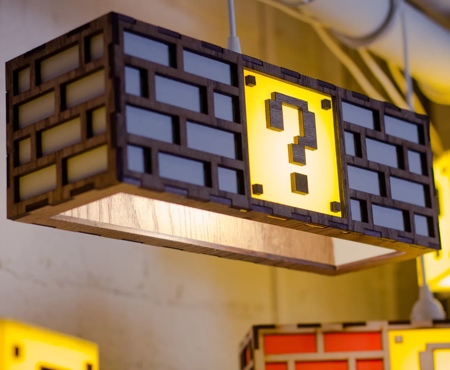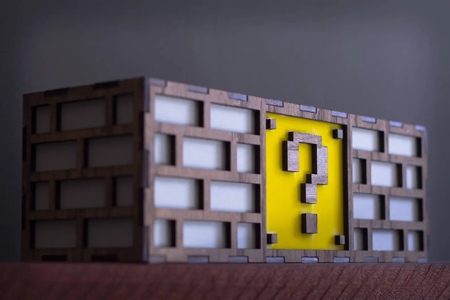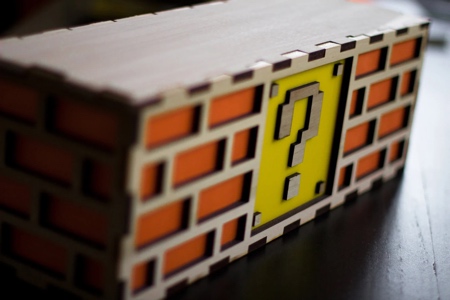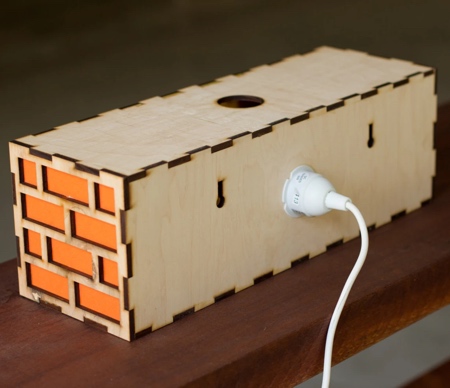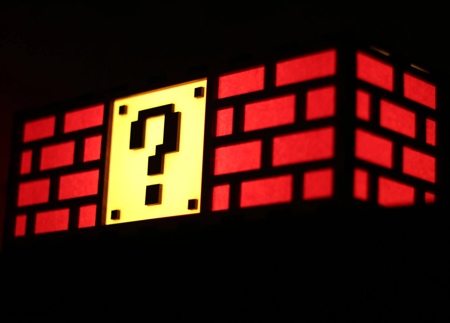 Also check out: Super Mario Aquarium