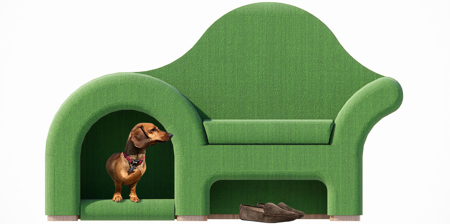 Comfortable lounge chair with integrated dog house is a cozy space for dogs and their owners to hang out together.
"The Hound Lounge" dog house chair designed by Hopkins Architects brings comfort to a whole new level.

Treat your dog like royalty with their own upholstered quarters.

Dog House Chair features special compartment for your slippers.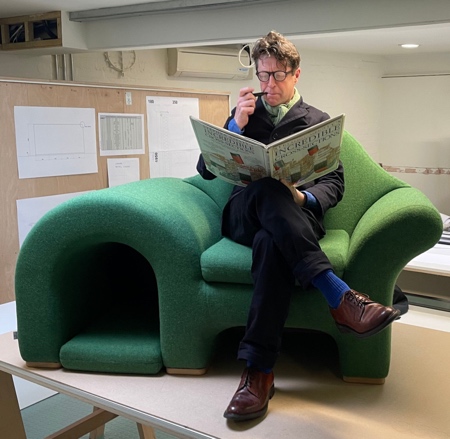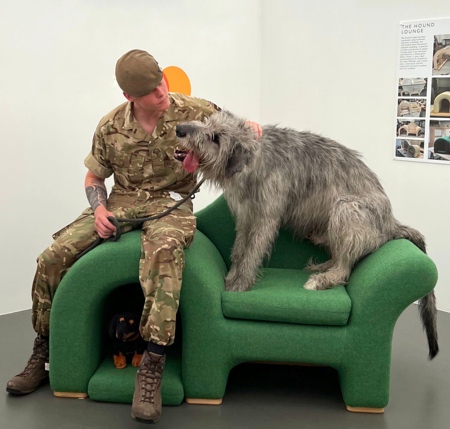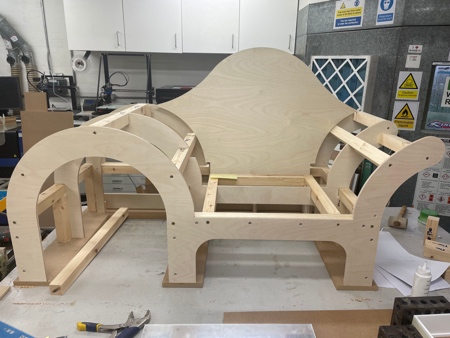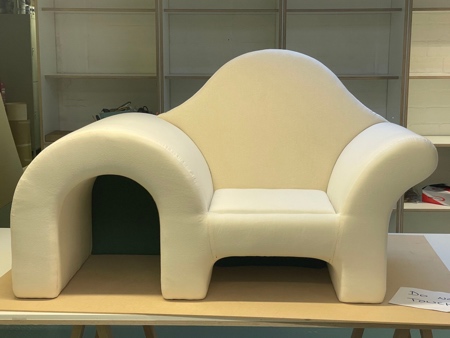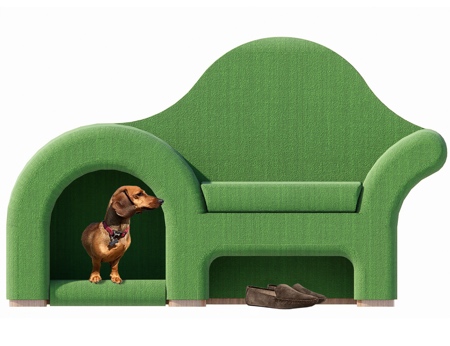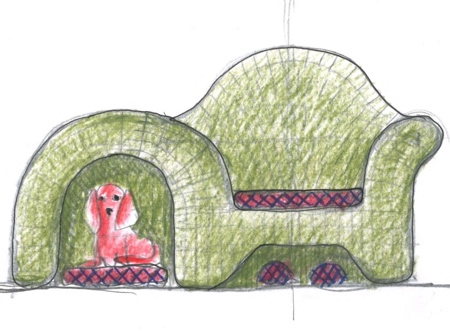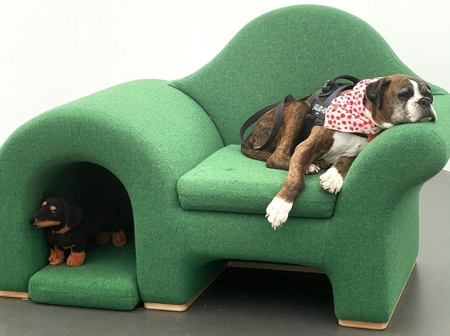 Also check out: Dog House on Wheels