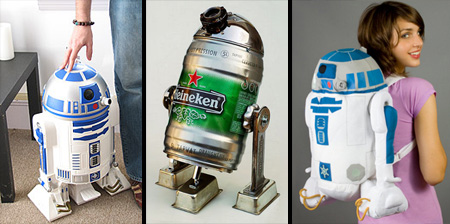 Creative gadgets and cool product designs inspired by the iconic droid from the Star Wars universe.
R2-D2 Mailbox
To celebrate Star Wars 30th anniversary, U.S. Postal Service has placed special R2-D2 mailboxes around the country. [more]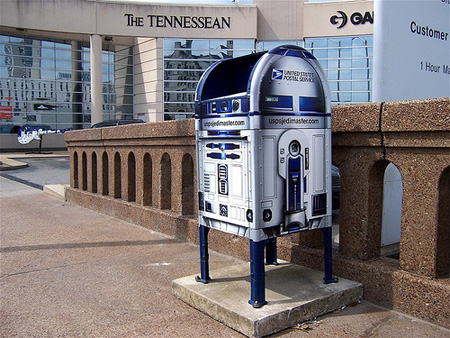 Steampunk R2-D2
Beer-barrel R2D2 sculpture by Deviant Art user Amoebabloke.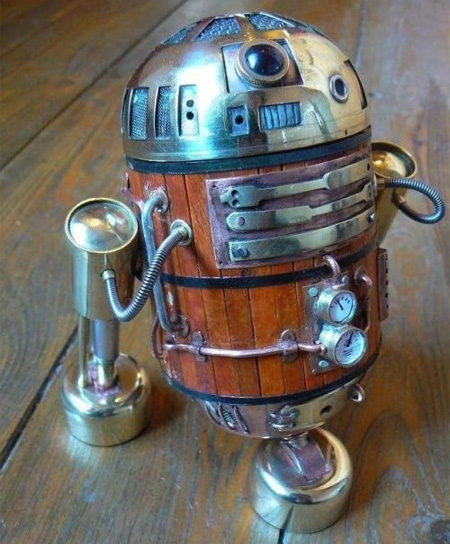 R2-D2 USB Hub
Cool USB hub from Japan is a perfect gift for any Star Wars fan. [more]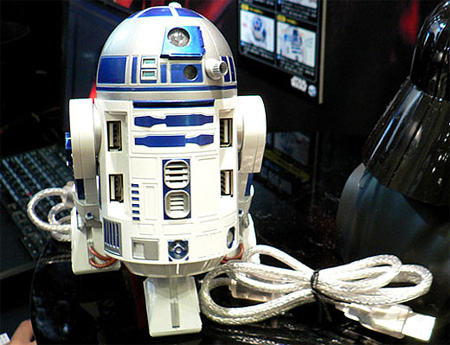 R2-D2 Tissue Box Cover
R2-D2 tissue box cover from Japanese manufacturer Ensky. [more]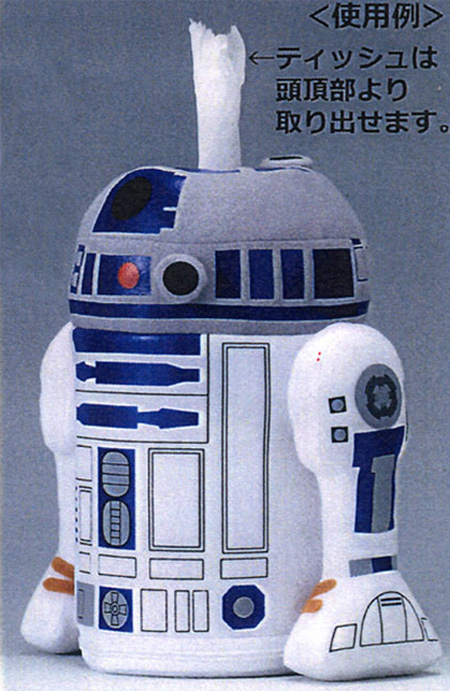 R2-D2 Speakers
Each droid's head flips open like a trash can to reveal a speaker.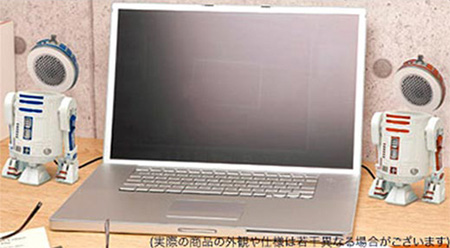 R2-D2 Hat
Handmade R2-D2 Beanie created for a Halloween costume.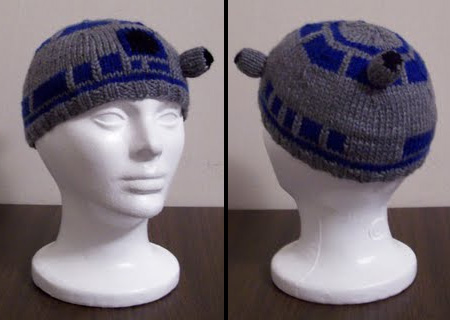 R2-D2 Trash Can
This unusual trash can is an incredibly detailed replica of R2-D2. [more]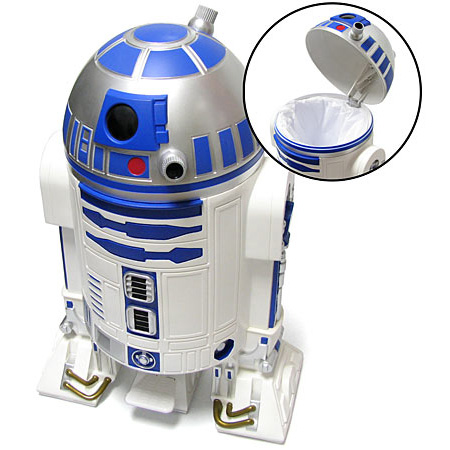 R2-D2 Refrigerator
This cool R2-D2 compact fridge was made back in 2002 as a promotional prize for an Attack of the Clones contest in Japan.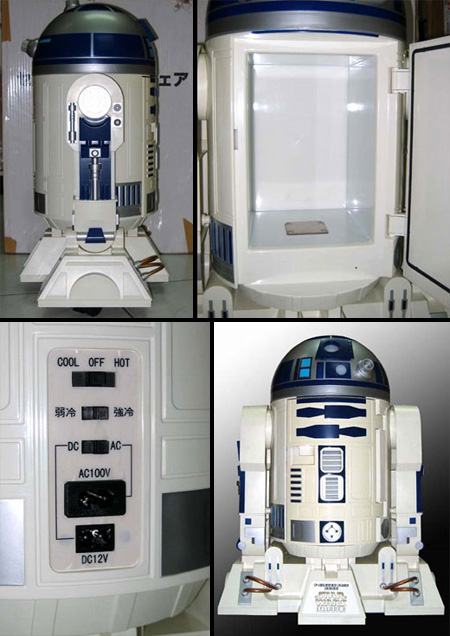 R2-D2 Backpack
Awesome R2-D2 inspired backpack is the droid you're looking for! [more]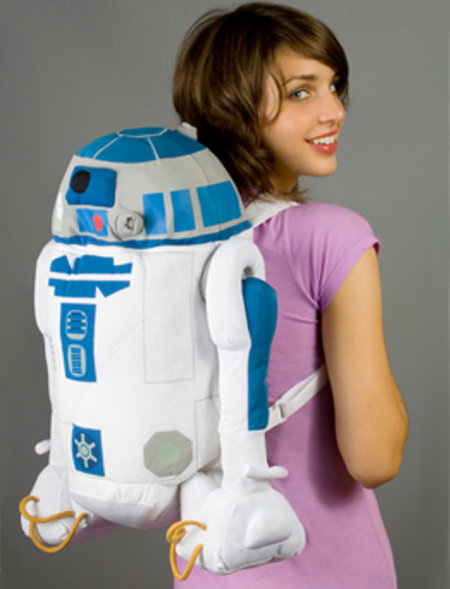 R2-D2 Aquarium
Modeled after the most well-known astromech droid in the galaxy, this R2-D2 holds a 1 3/4-gallon aquarium tank in his central compartment. [more]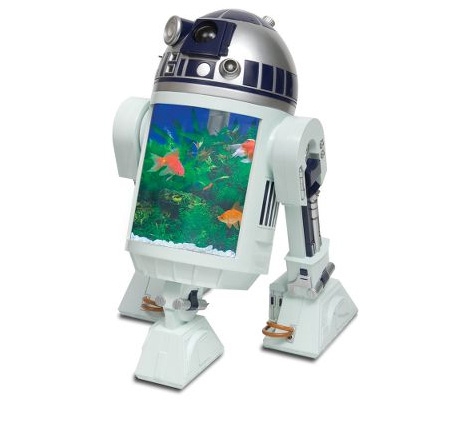 R2-D2 Coffee Mug
R2-D2 inspired coffee mug is a perfect gift for Star Wars fans. [buy]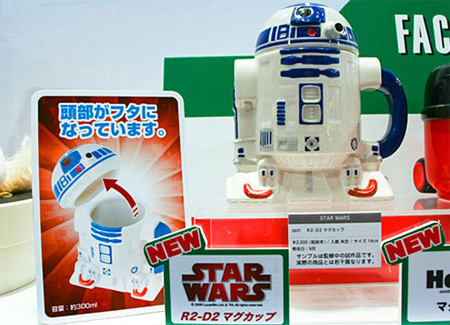 R2-D2 PC Case Mod
Computer case mod created by a talented modder Frenkie. [more]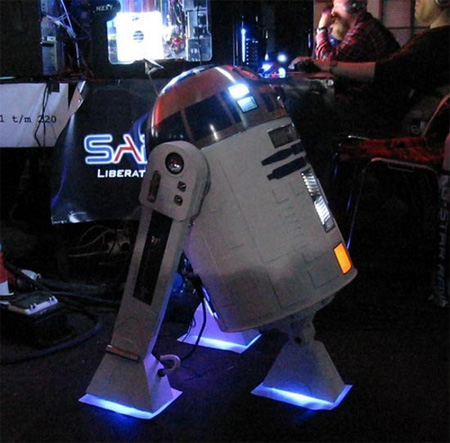 R2-D2 Water Bottle
Japanese company Tanomi sells R2-D2 water bottles for $37.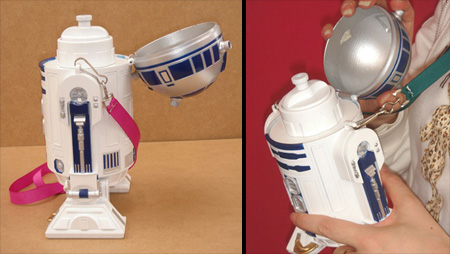 This droid is a distant cousin of R2-D2 made from a Heineken mini-keg by Paul Loughridge.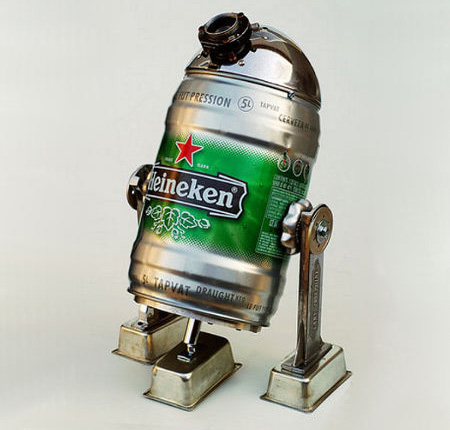 Also check out: Star Wars R2-D2 Sweater