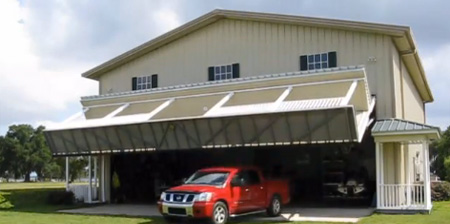 Aircraft hangar on the shore of Lake Harney in Florida was converted into a residential house with hidden garage door.
The goal was to take what could have been an ugly facade and make it more neighborhood friendly.
The lawn in front of the house is actually the taxiway for the airplanes.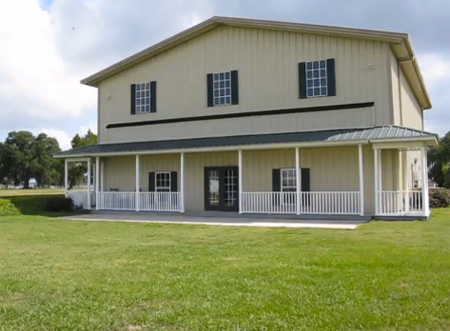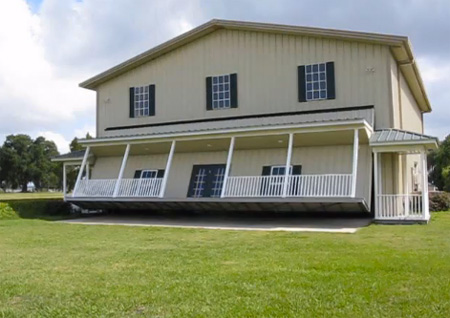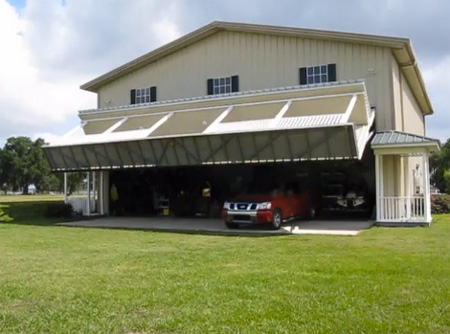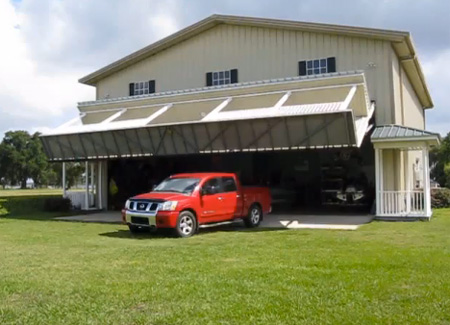 Check out similar garage in the city: Hidden Garage in San Francisco