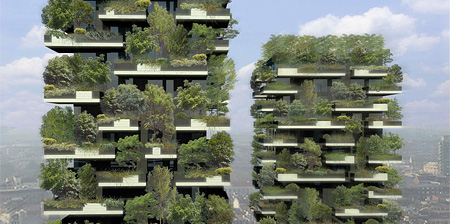 Eco-friendly apartment buildings in the downtown of Milan, Italy will feature hundreds of real trees planted on large balconies.
Designed by Italian architect Stefano Boeri, two residential towers will house more than 900 trees, 5,000 shrubs, and 11,000 plants.

Waterproof balconies filled with high quality soil will be equipped with automated plant watering system.

Bosco Verticale Towers will be completed by the end of 2013.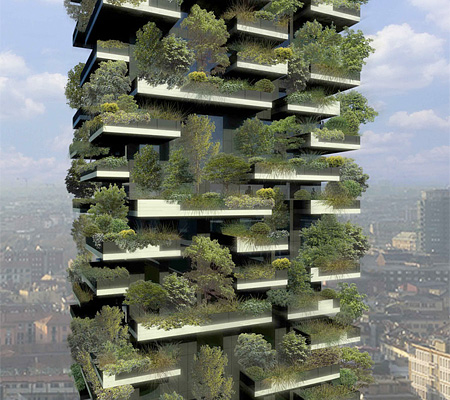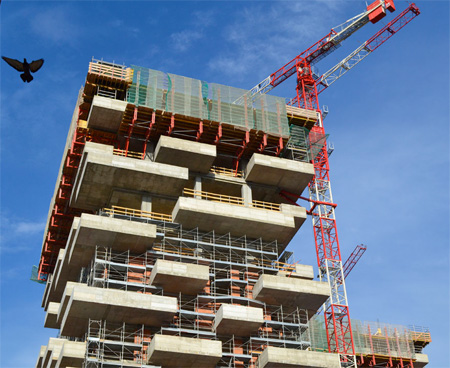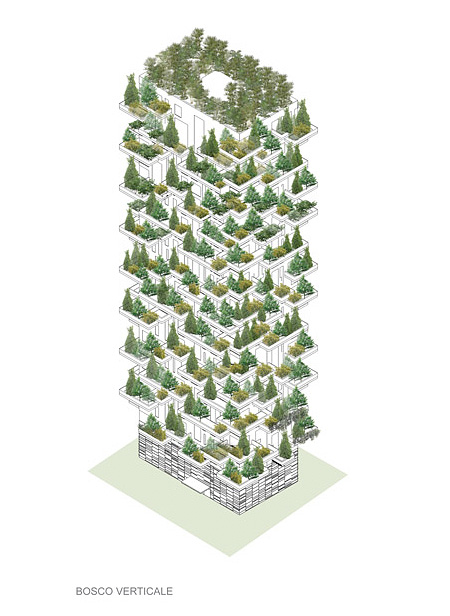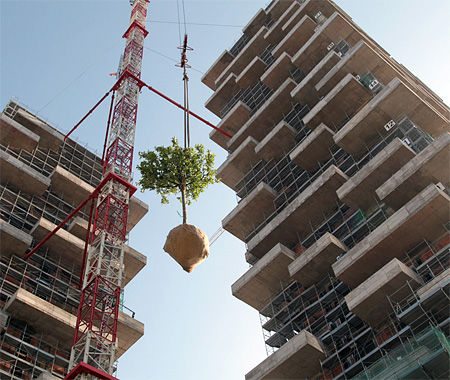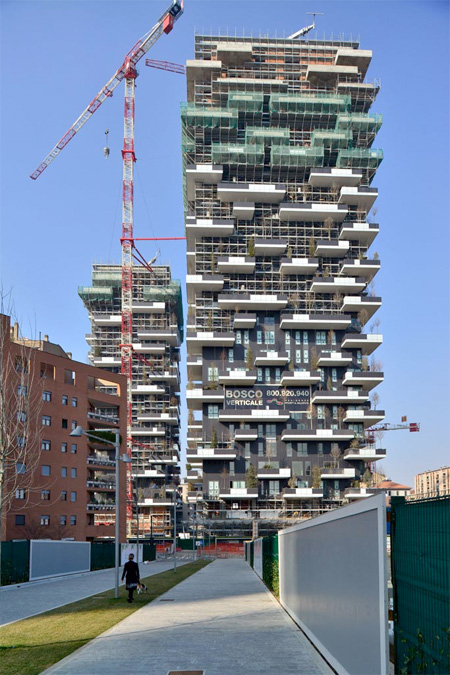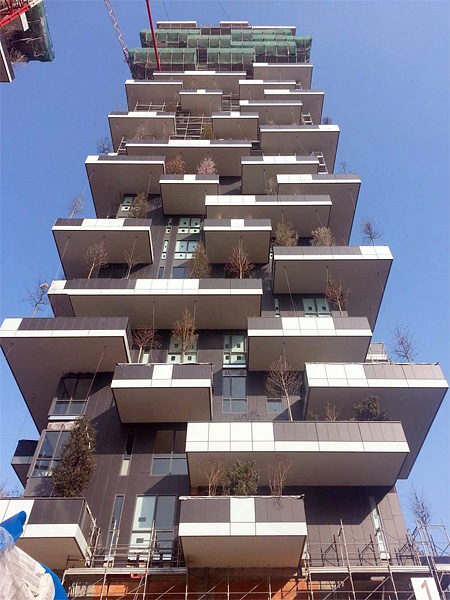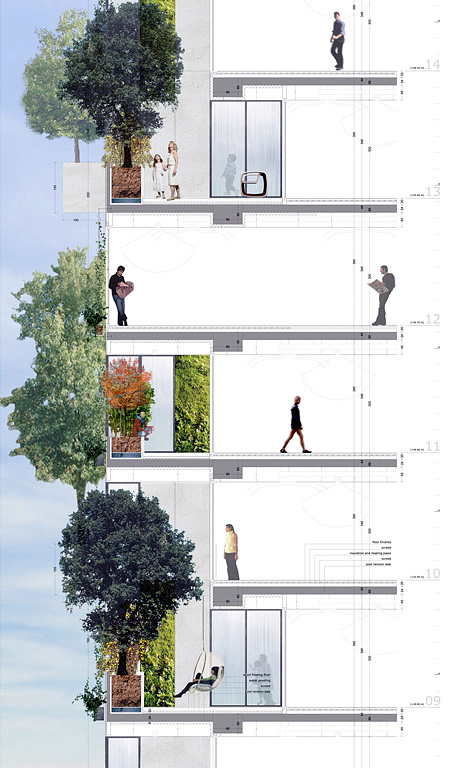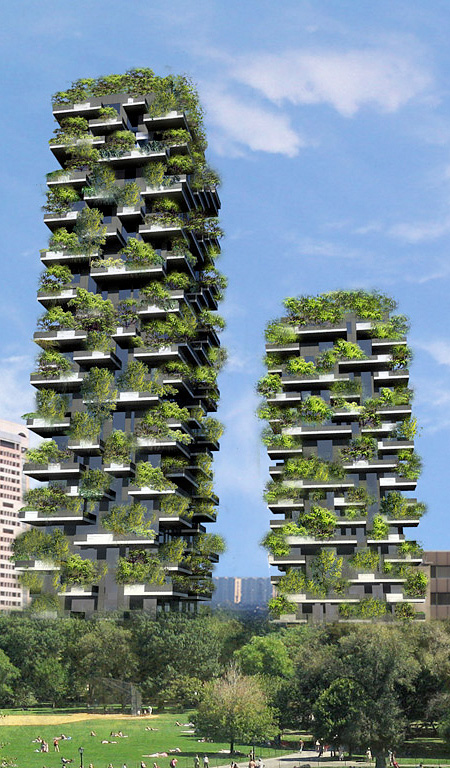 Also check out: Horizontal Building and Rock Climbing Building