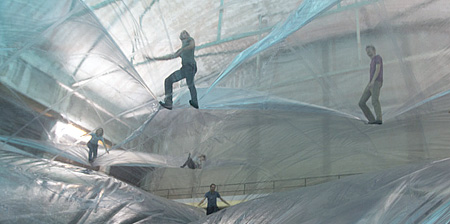 Creative art installation by talented artist Tomas Saraceno allows people to walk on transparent clouds.
Plastic "clouds" filled with air were suspended 20 meters ( 66 feet ) above ground at the HangarBicocca gallery in Milan, Italy.

Visitors are encouraged to "walk on air" and take creative photos.

On Space Time Foam art installation is open until February 3, 2013.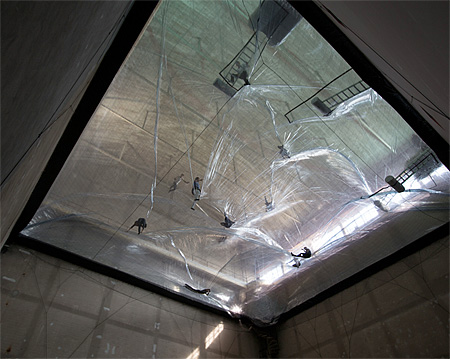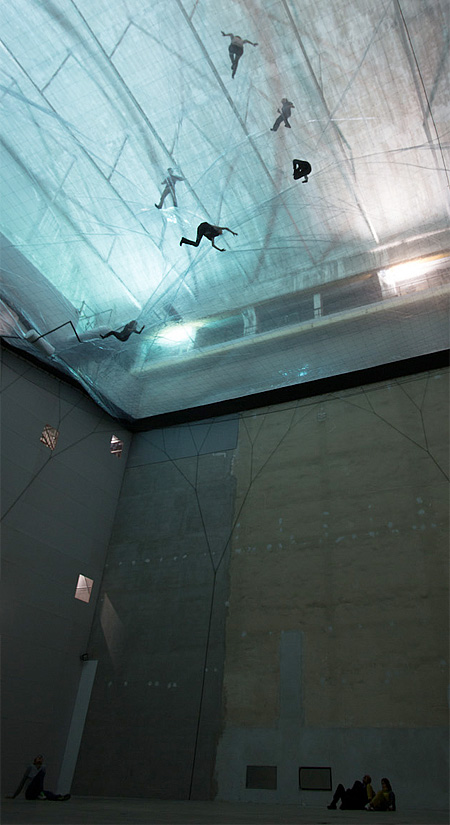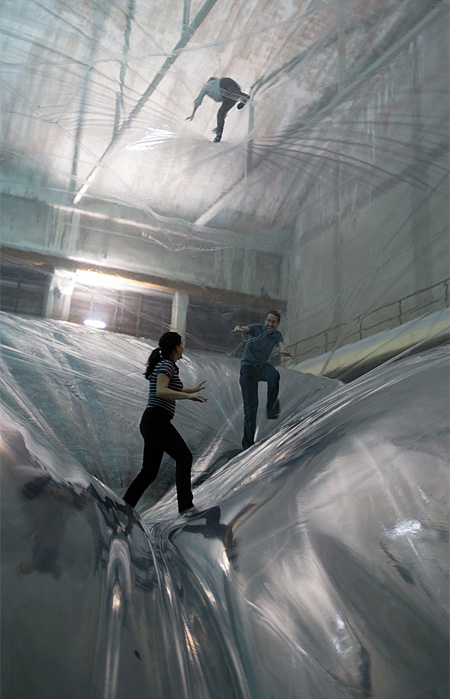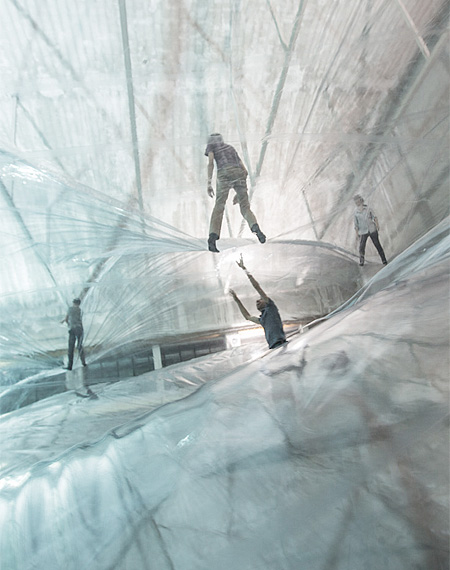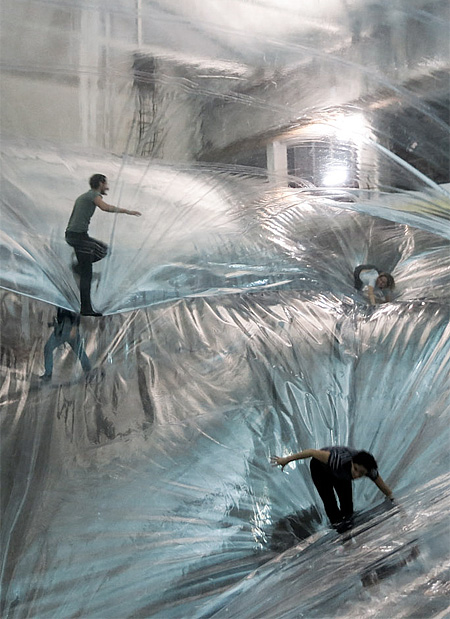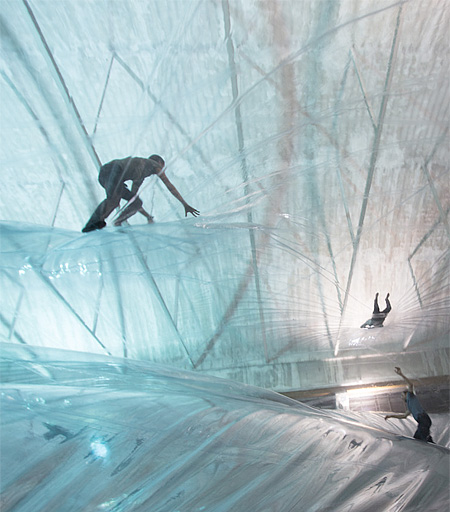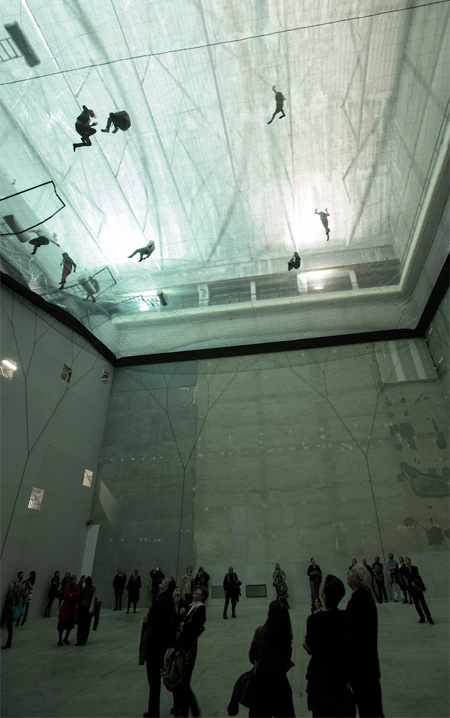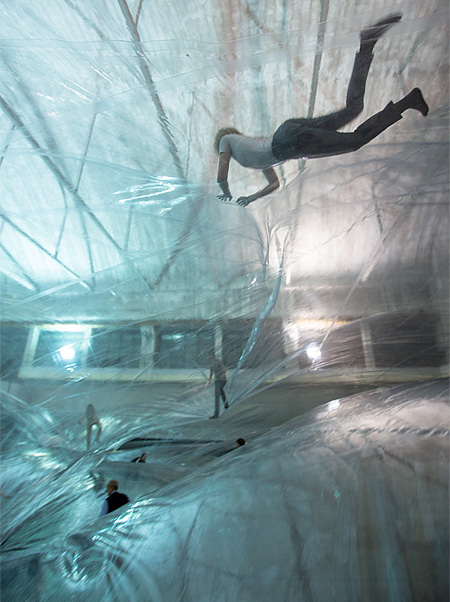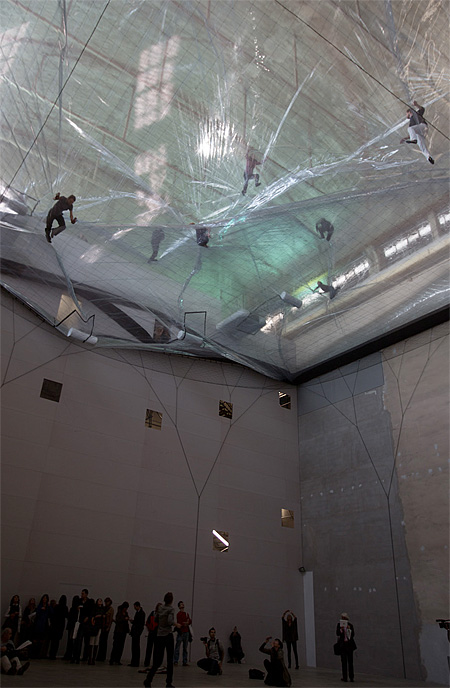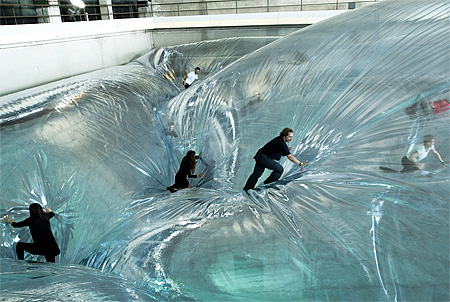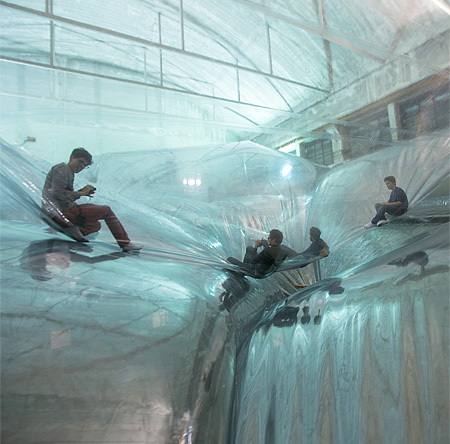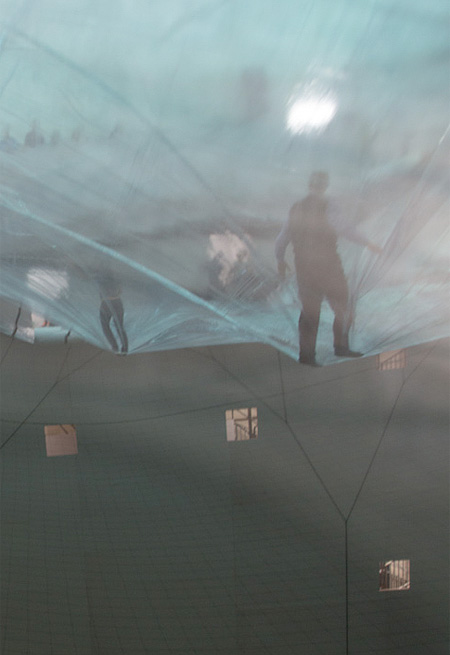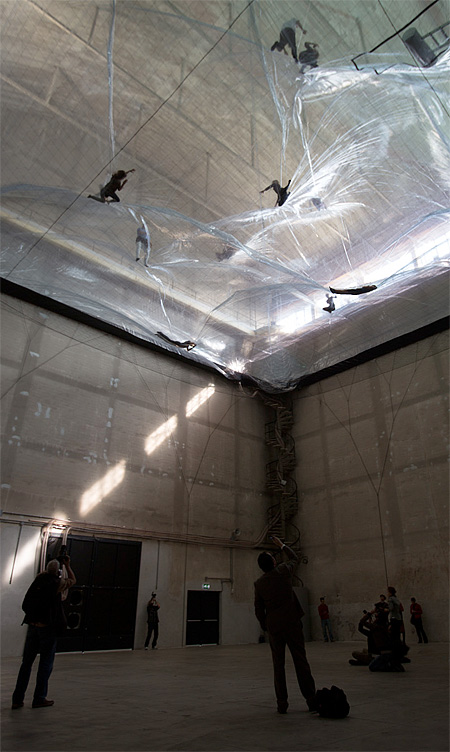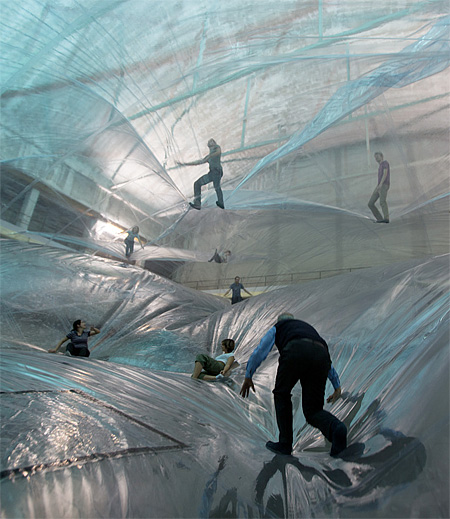 Also check out: Rain Room and Fake Swimming Pools