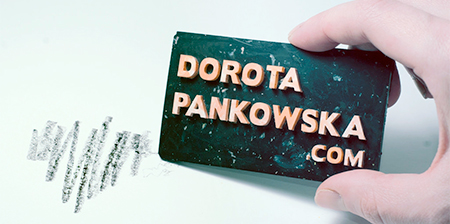 Unique and creative business cards made out of melted crayons by talented Toronto based artist Dorota Pankowska.
Business card laser cut from acrylic was used to make rubber silicone mold.

Then, the mold was filled with melted crayons of different colors.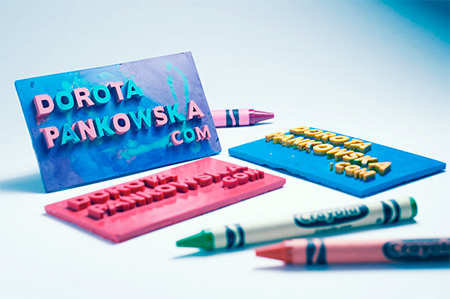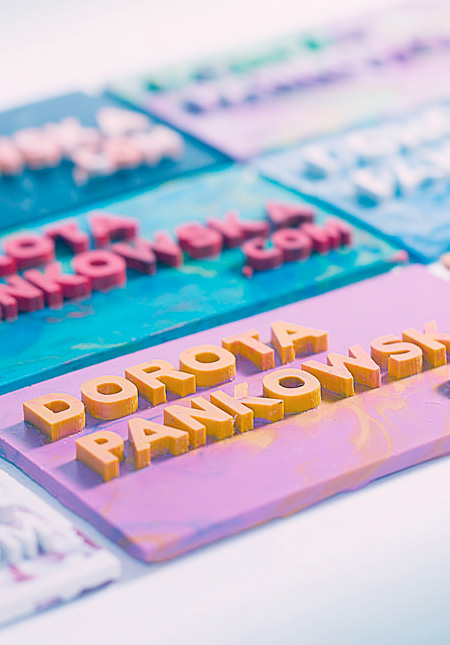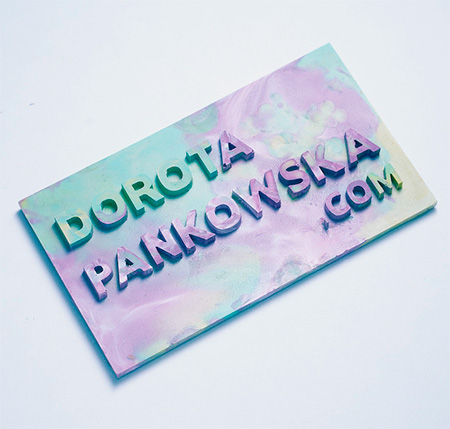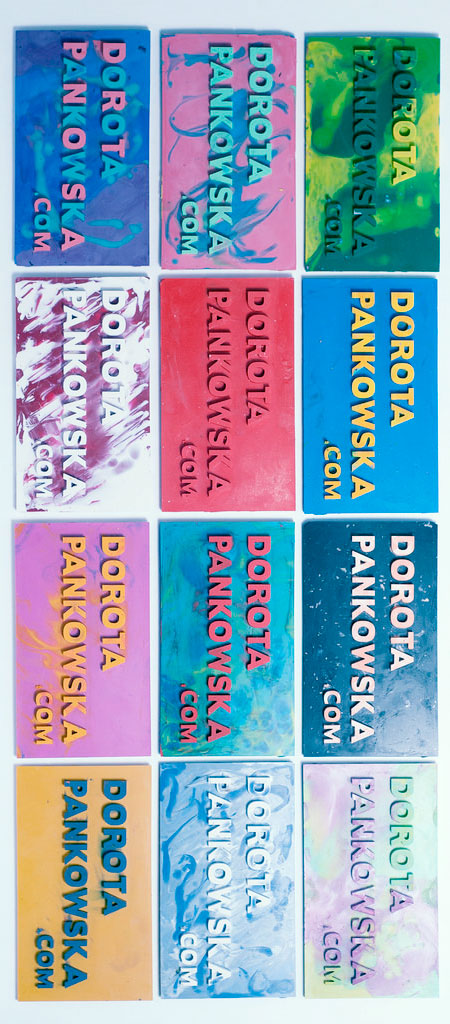 Dorota Pankowska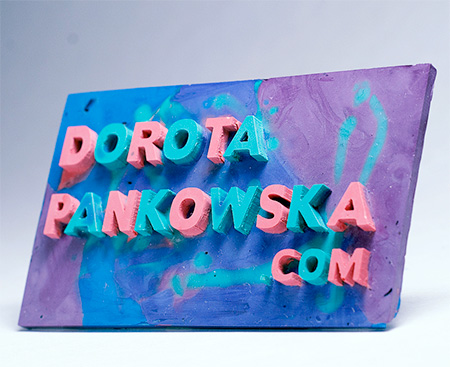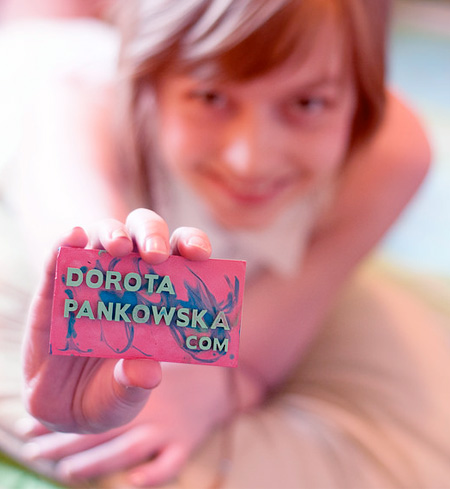 For more business card designs, visit: Clever Business Cards.