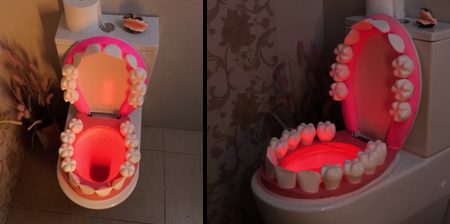 Creative toilet seat modification for Halloween transformed the toilet into a giant open mouth with scary teeth.
Monstrous open mouth toilet seat by 5-Minute Crafts will have bathroom visitors screaming with delight. It's not your average toilet seat anymore!

Every bathroom trip becomes an adventure during Halloween season.

Who is brave enough to take a seat on the Giant Open Mouth Toilet?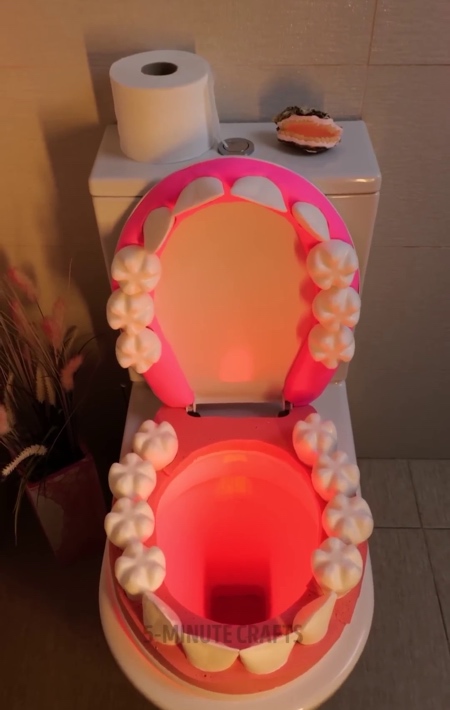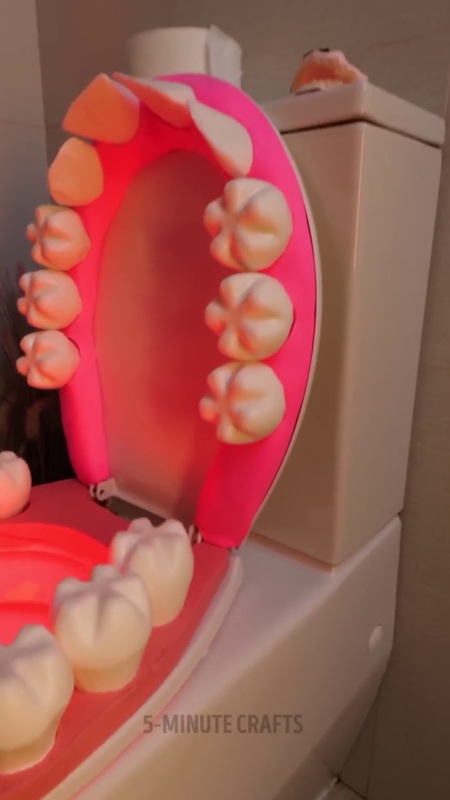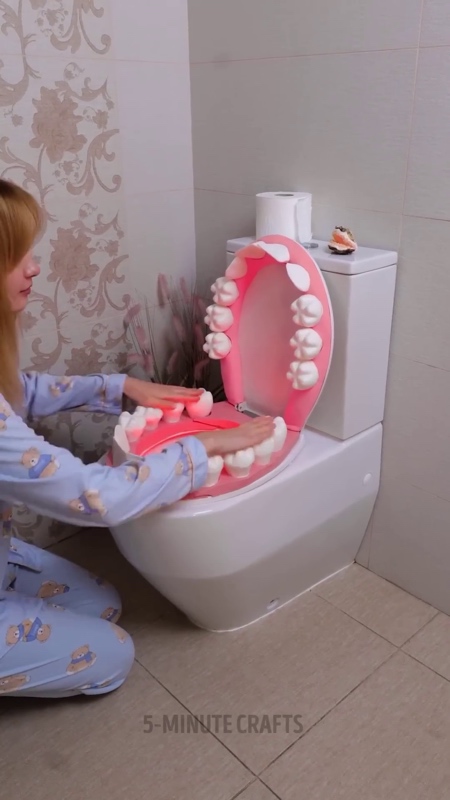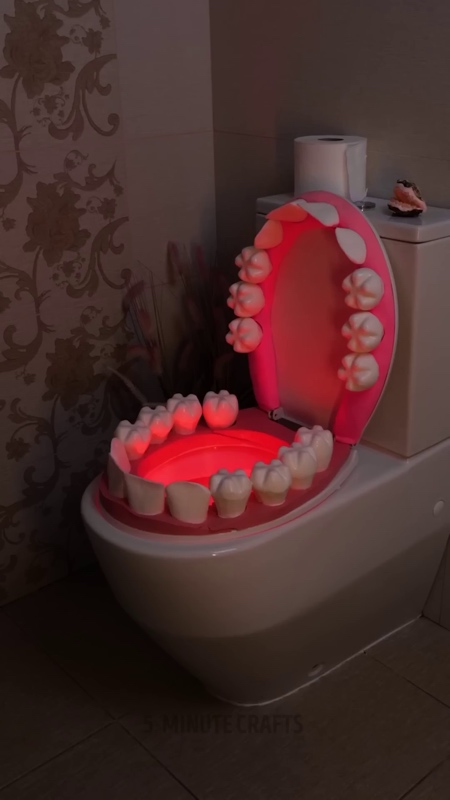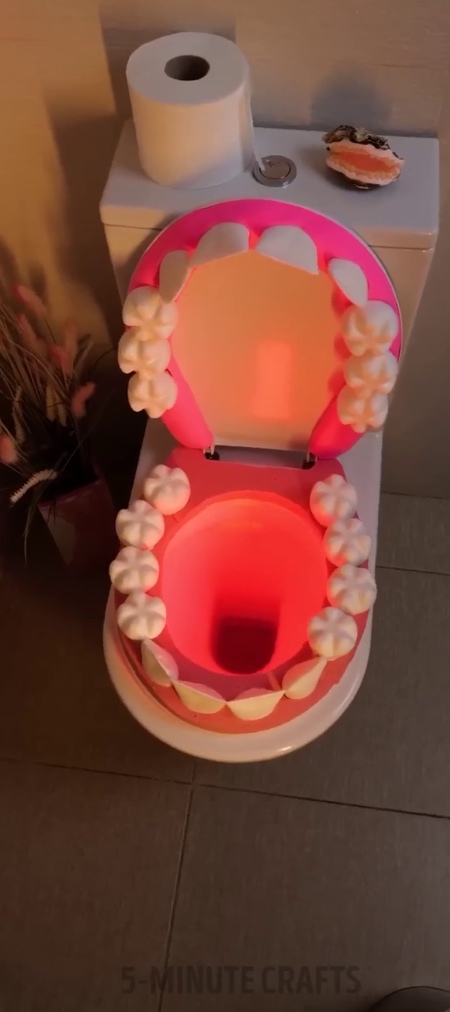 Also check out: Skull Shaped Toilet