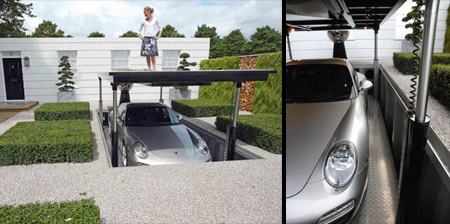 Cardok is an underground parking system that provides greater security than a standard garage while retaining the decorative appeal of your front garden.
The platform is lowered and raised using hydraulics. If the power cuts off, small backup generator will help you access your car.

You can use thelocaltreeexperts.com to prevent tree branches from blocking your underground garage.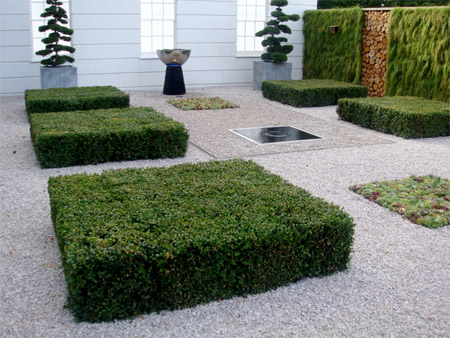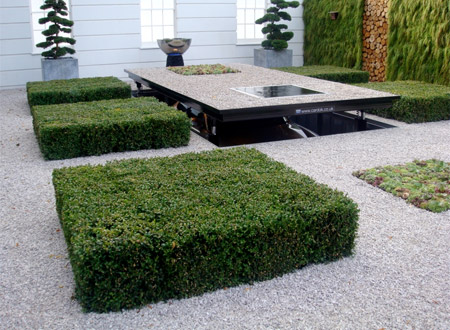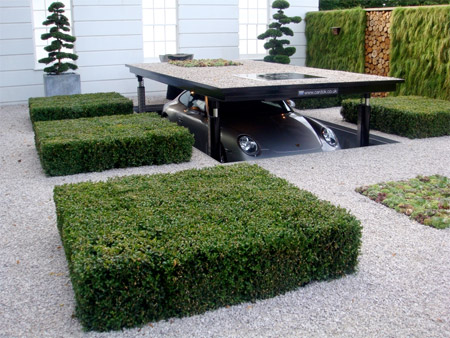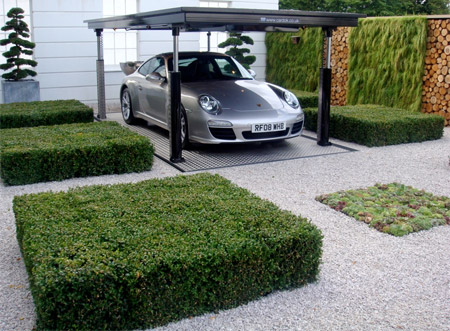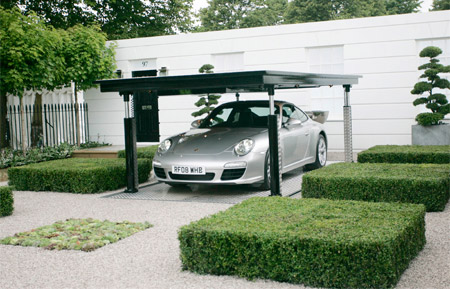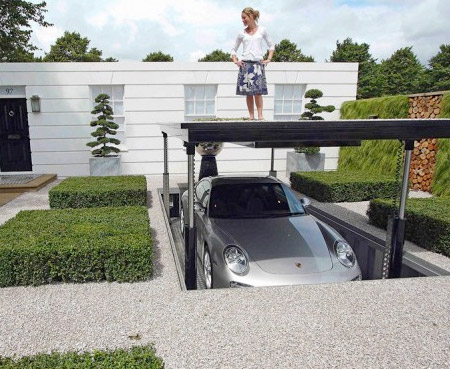 Also check out: Secret Garage and Hidden Garage