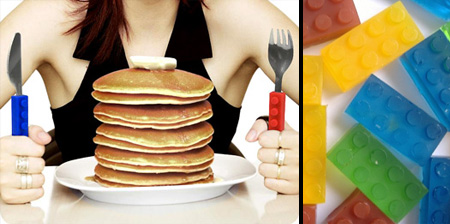 Collection of creative gadgets and product designs inspired by LEGO bricks.
Cool flash drives are 100% compatible with the official LEGO bricks.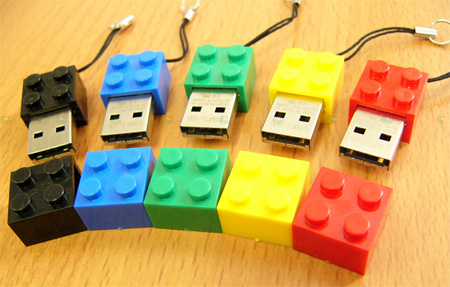 LEGO Utensil Set
This is what happens when function meets childhood playtime nostalgia. Perfect for lunch boxes, picnics, desk drawer or glove compartment.
LEGO White Out
LEGO inspired white out tape dispensers from Korea.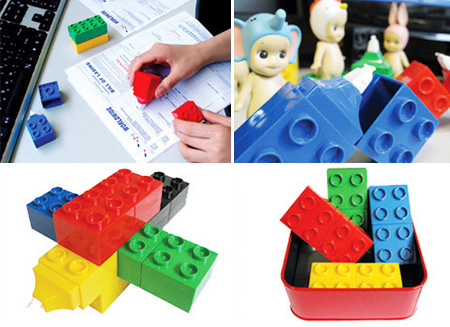 LEGO Salt and Pepper Shakers
Stackable salt & pepper shakers come in black and white.

LEGO iPod Speaker
This LEGO inspired speaker runs off of iPod's energy, no batteries are required.
Serve the coolest drinks around with ice that looks like LEGO bricks.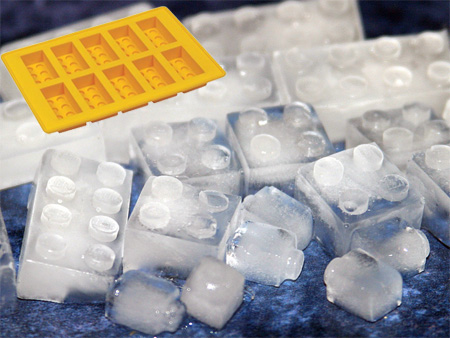 LEGO Digital Camera
Digital Blue's LEGO Digital Camera mirrors the look of an actual LEGO brick!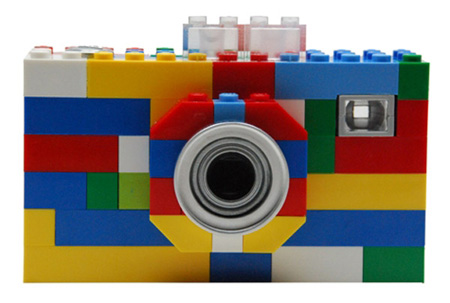 Each LEGO "stud" is a separate zippered compartment.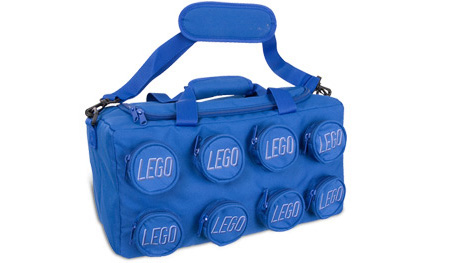 LEGO Sofa
Unique sofa made up of several rubberized foam pieces shaped like LEGO bricks.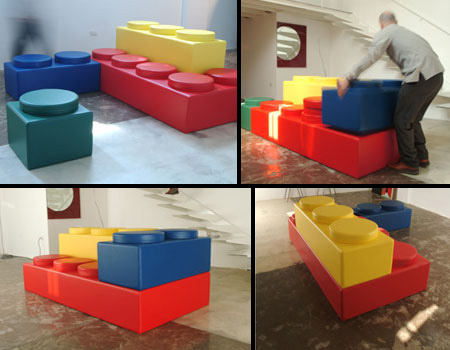 Each LEGO soap set comes with 8 soap bricks in each bag. Each soap is scented and colored.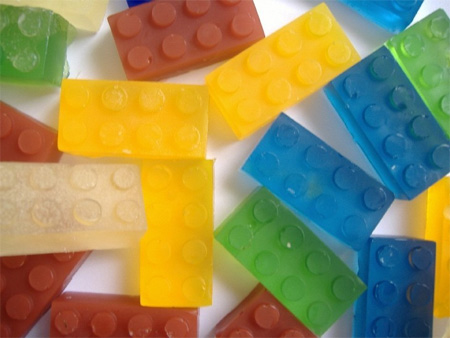 LEGO Brick Candles
Burn those memories of childhood brightly with these eight-wick soy, non-scented candles.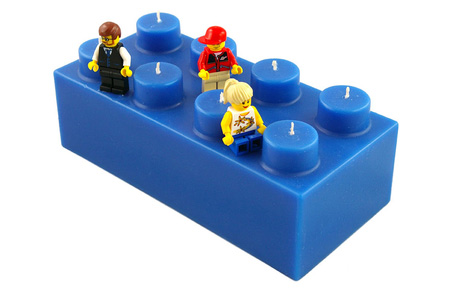 LEGO MP3 Player
Digital Blue's LEGO MP3 Player is compatible with official LEGO bricks that you can mount on the top/bottom.
This creative desktop calendar consists of three blocks that can be stacked upon one another.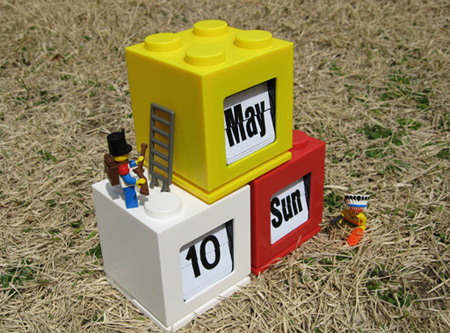 Unusual refrigerator magnets shaped like LEGO bricks.
These LEGO inspired MP3 players cleverly conceal their controls into the raised dots on the surface of each block.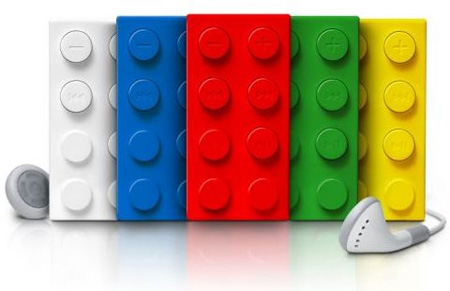 LEGO USB Webcam
Etsy member called 123smile has come out with a Duplo Lego webcam using a 2 x 2 Duplo block. It features a 640×480 pixels resolution at 30 frames per second.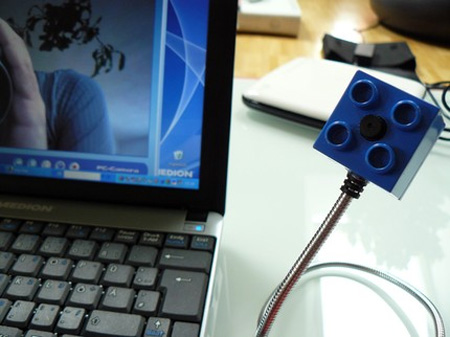 You can use the brick as a keychain or build it into your favorite creation. They fit with official LEGO bricks.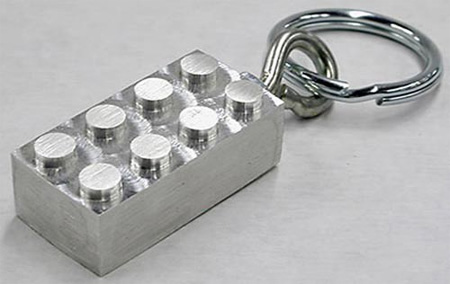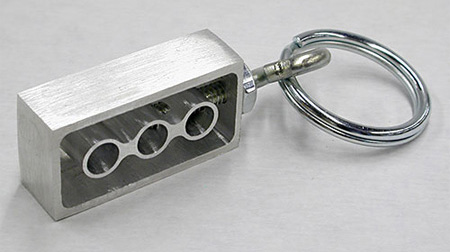 For more gadgets, check out: 12 Cool Products Inspired by LEGO