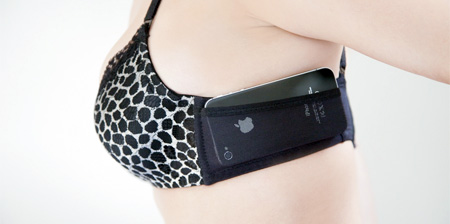 Innovative bra with useful side pockets allows women to discreetly carry their iPhone, credit cards, keys, IDs, money, and other valuables.
Comfortable and stylish bra designed by Seattle based company JoeyBra.

Now you can finally leave your handbag / purse at home when you go out on Friday night. Perfect bra for concerts, bars, and dance clubs.

Sports bras with pockets and other pocket bra models are in development.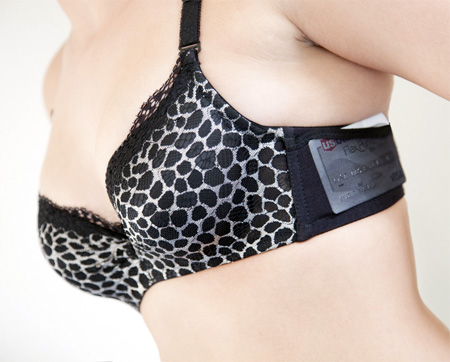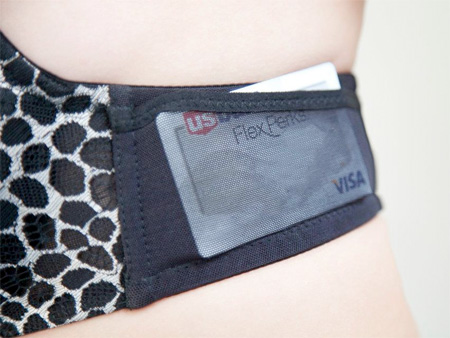 Pocket Bra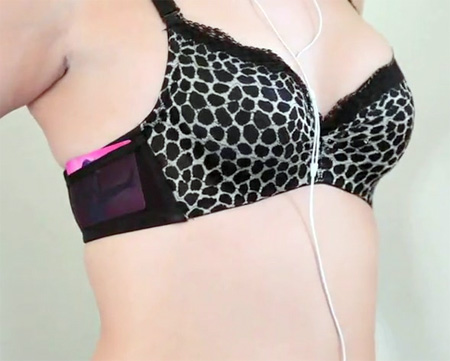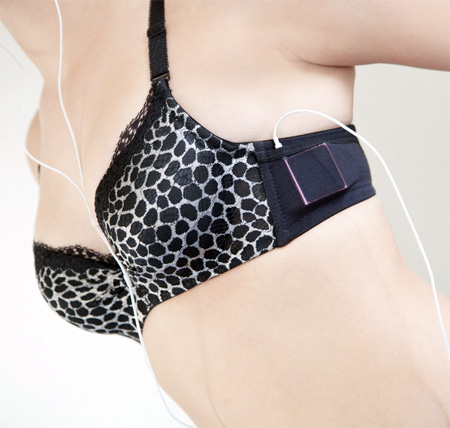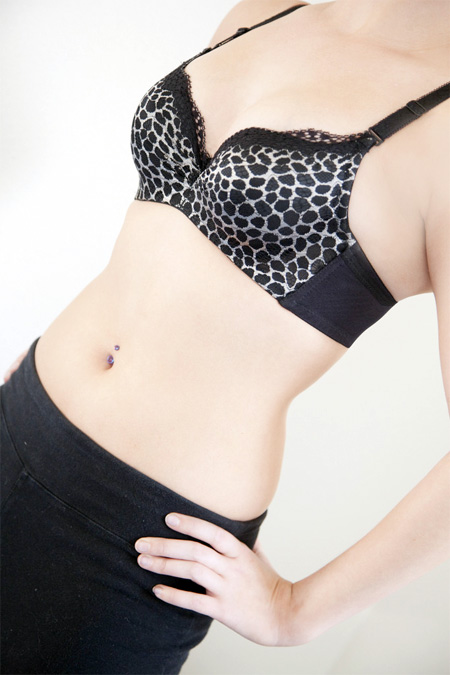 iPhone Bra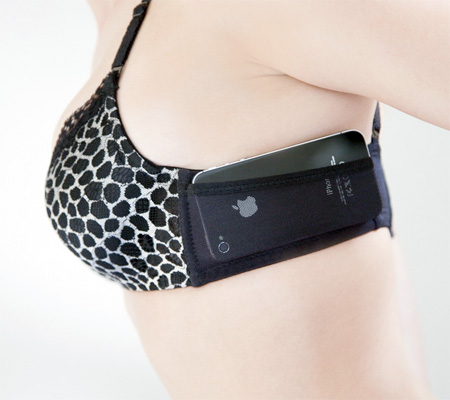 Also check out: iPhone Jeans and Shoulder Bags for Nightclubs