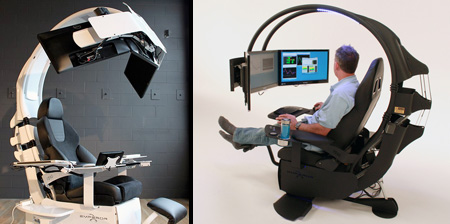 Comfortable, efficient, and immersive workstation designed for people who spend long hours in front of computer monitors.
Designed by MWE Lab, innovative workstation features scorpion inspired frame, adjustable leather chair, integrated audio, touch screen control system, LED lights, and enough room for three 27 inch monitors.

Minimal footprint, advanced tilting capabilities, and ergonomic comfort for maximal overall performance and productivity.

Standard model costs $5,950 and high end model is priced at $49,150.
Computer Workstation for Home or Office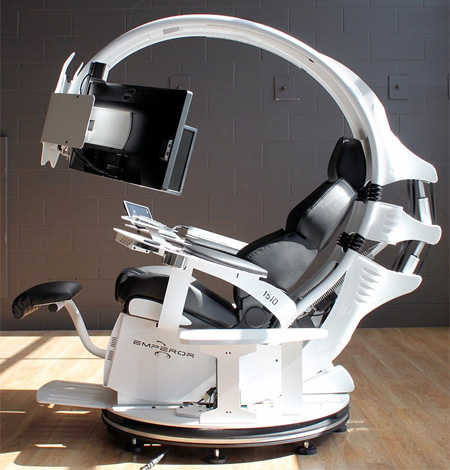 Emperor 1510 LX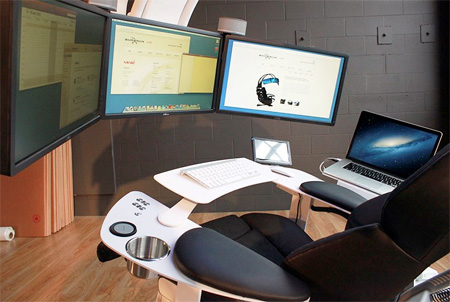 High Tech Workstation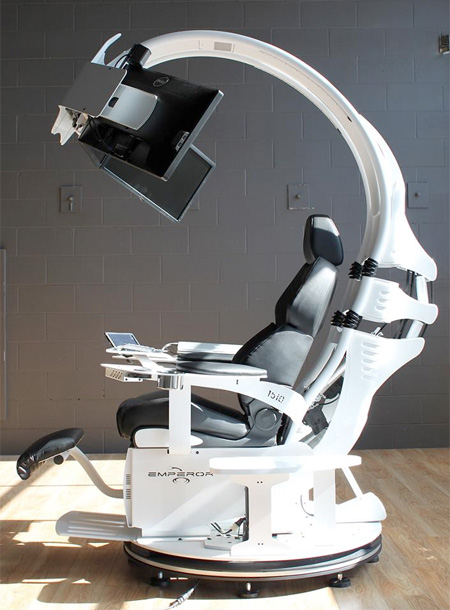 Ergonomically Optimized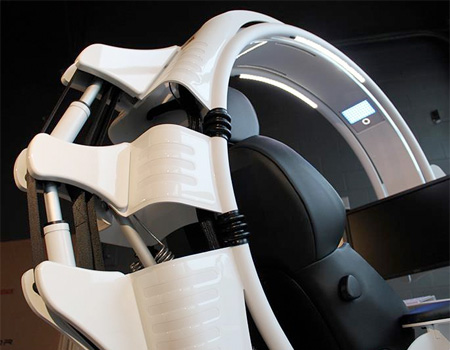 Modern Work Environment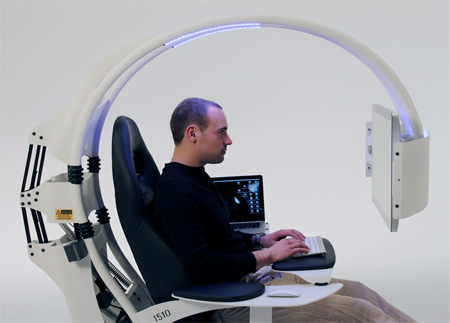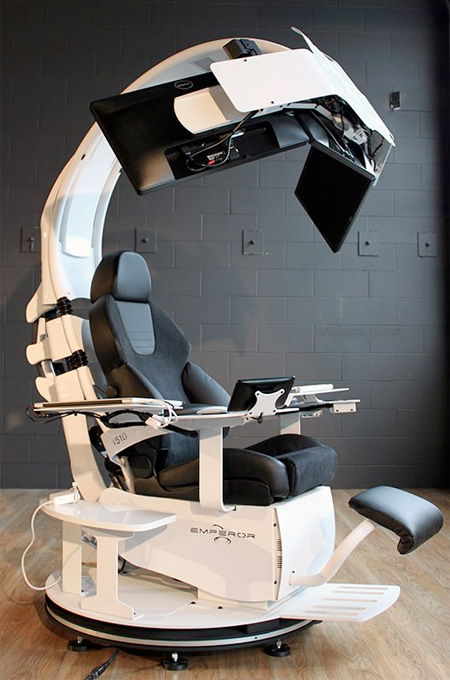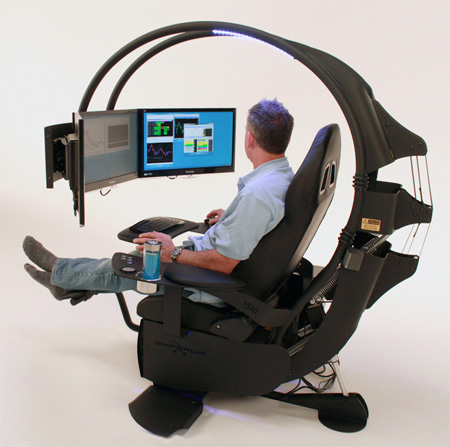 Also check out: Portable Workstation and Office Desk Bed