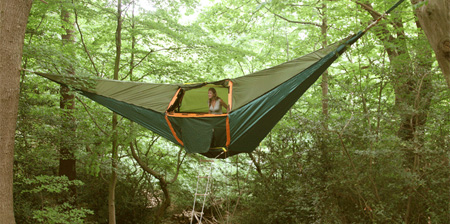 Innovative camping tent designed by tree house architect Alex Shirley-Smith to hang in the air and be suspended between trees.
Tentsile combines the versatility and comfort of a hammock with usable space and security of a camping tent.

Suspended tent will protect you from insects, snakes, bears and other dangerous predators.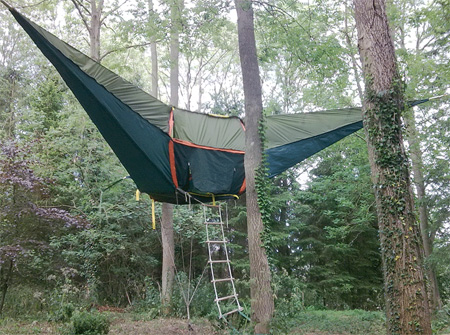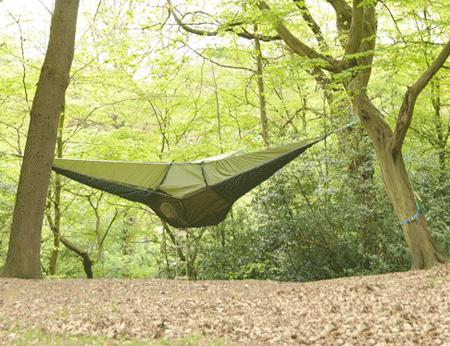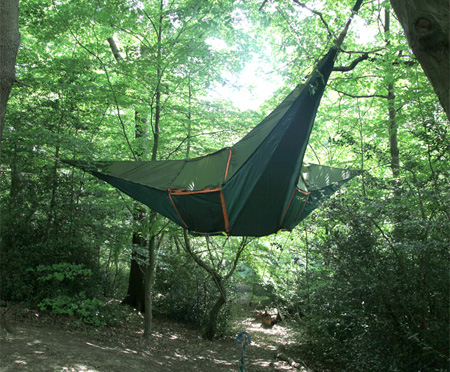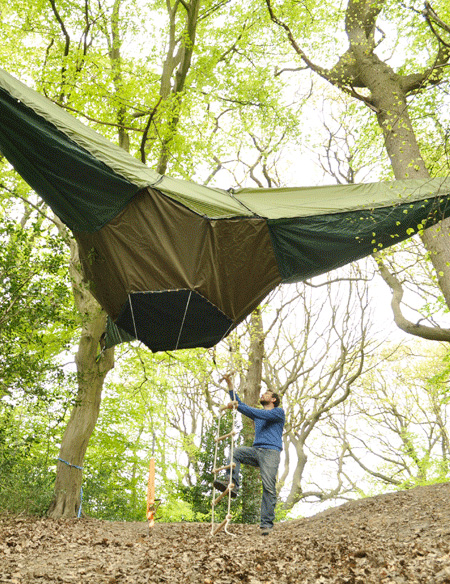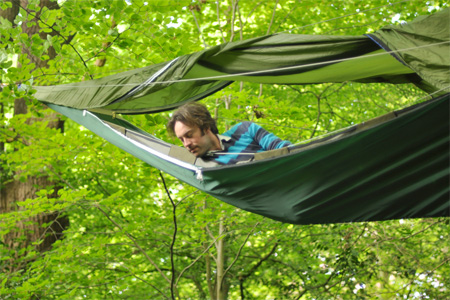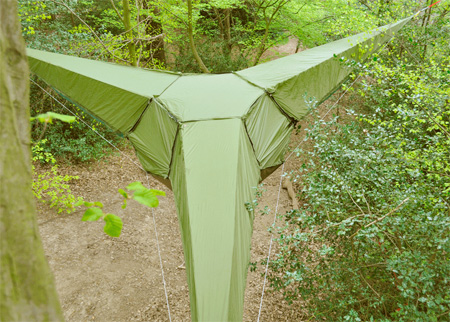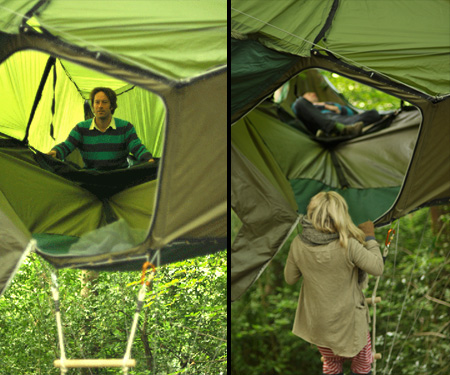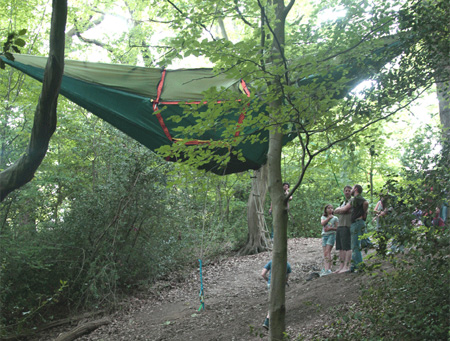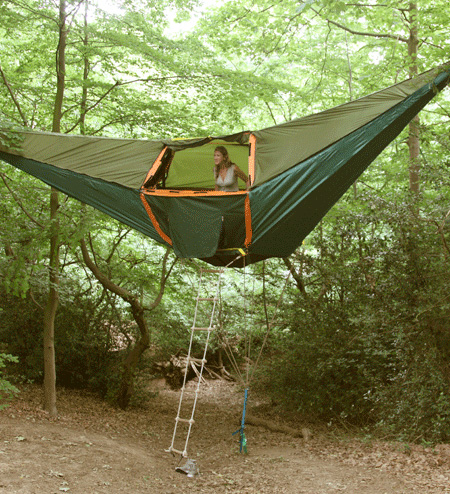 Also check out: Transparent Camping Tent and VW Camper Van Tent