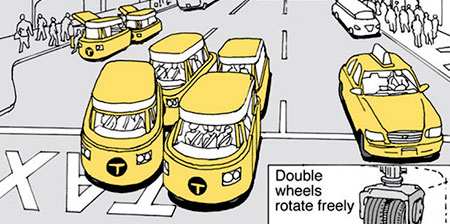 Creative and innovative taxicab concepts designed by Steven M. Johnson.
Taxi concepts designed for New York City's Taxi of Tomorrow competition.
Aggressive Taxi
Taxi with narrow front end and a whole body bumper. It means business!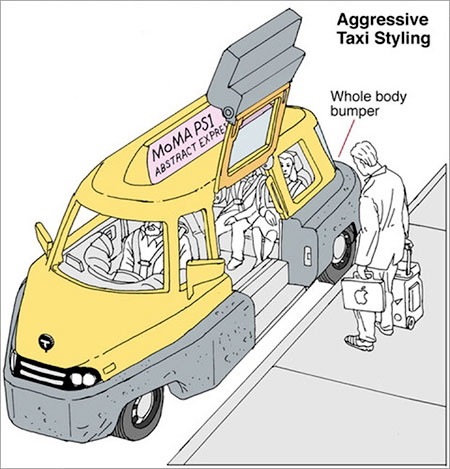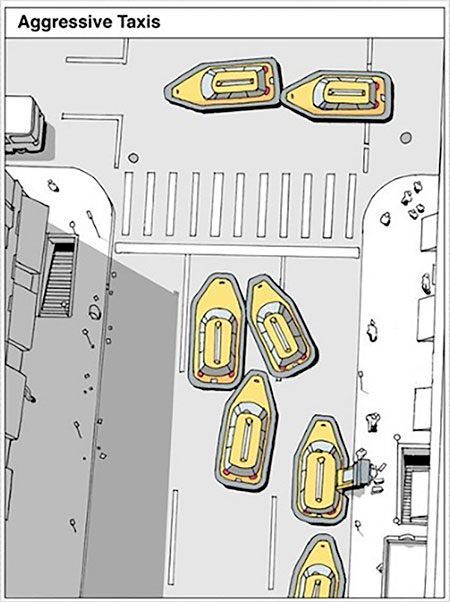 Hotel Room Taxi
Taxi for sleeping, meditation and fun. Paid for by the minute or by the hour.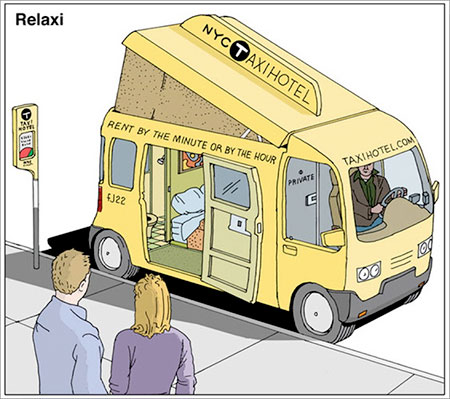 Smart Car Taxi
Smart car converted into a taxi will quickly get you to your destination.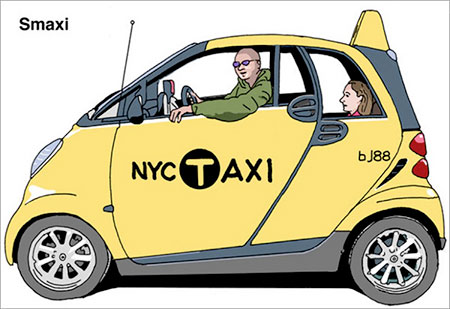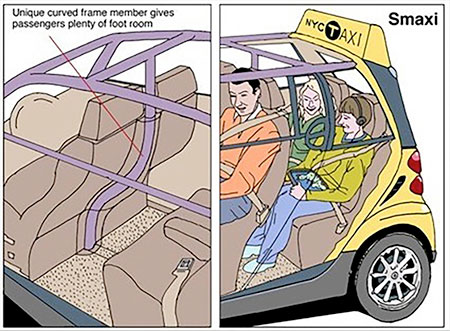 Donation Taxi
"Pay what you can afford" taxi for the poor who are willing to stand.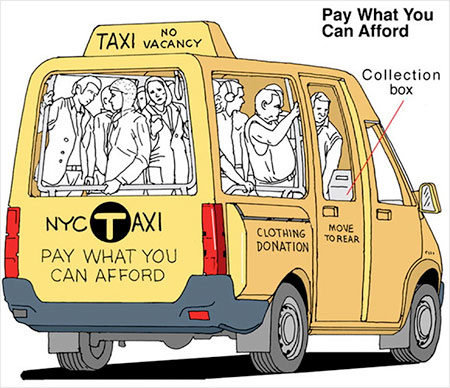 Roof Trunk Taxi
Taxi with extra storage that is only one step from being a Crown Victoria.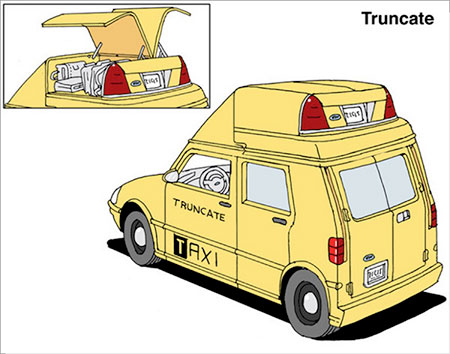 When the roof trunk is lowered, the taxi looks like a passenger sedan.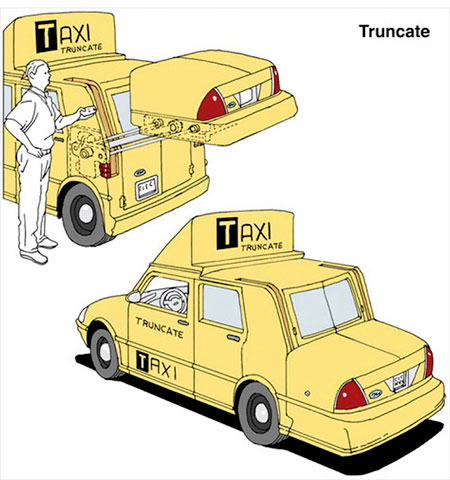 Tunnel Taxi
Taxi with integrated body tunnel for bicyclists and motorcyclists.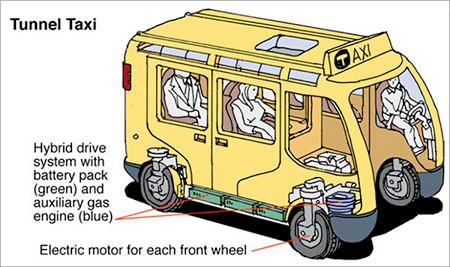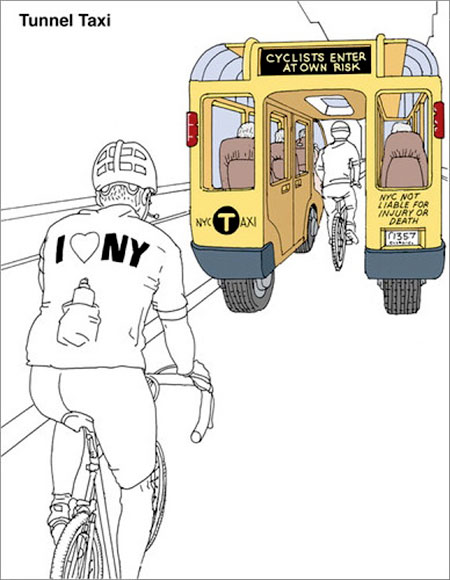 Taxipod
Passengers easily board a six-passenger autonomous taxi with no driver.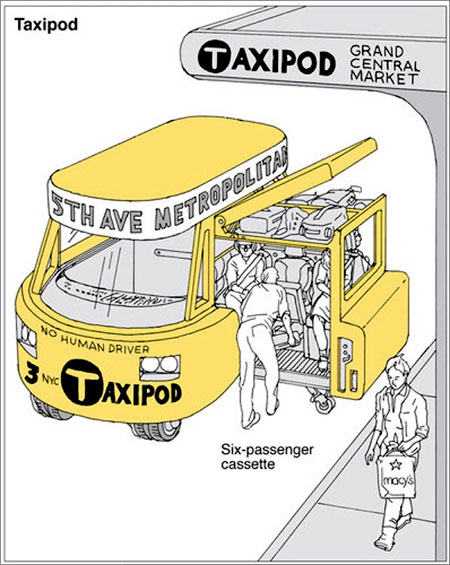 Also check out: DeLorean Taxi and Lamborghini Desk