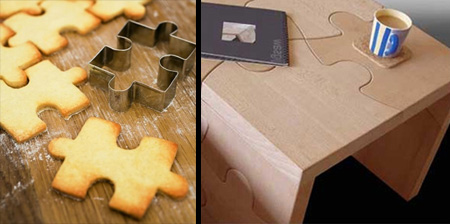 Unusual products and creative designs inspired by the jigsaw puzzle pieces.
Puzzle Serving Board
This awesome cutting board lets you cut up your food and then serve it on separate pieces of the board itself without wasting a single plate.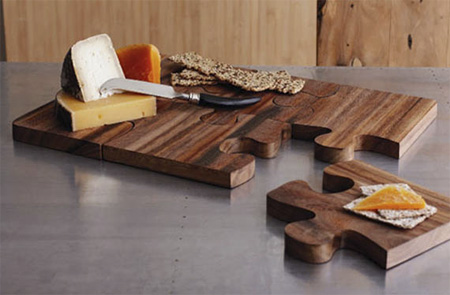 Puzzle Lamp
This cool multifunctional lamp with a whimsical design can take on a variety of forms to suit your needs and imagination.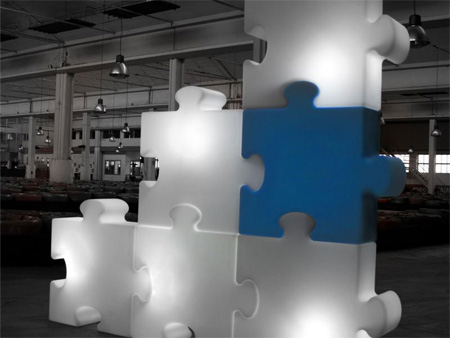 Puzzle MP3 Player
Creative MP3 player from Aigo inspired by jigsaw puzzle pieces.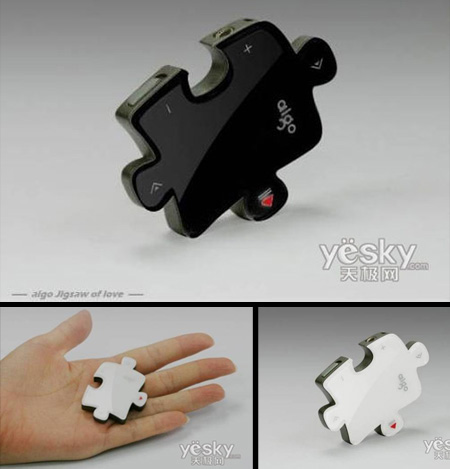 Puzzle Wine Rack
Designed by Gideon Dagan, the Puzzle Wine Rack is completely modular, and the pieces can be connected in almost endless configurations.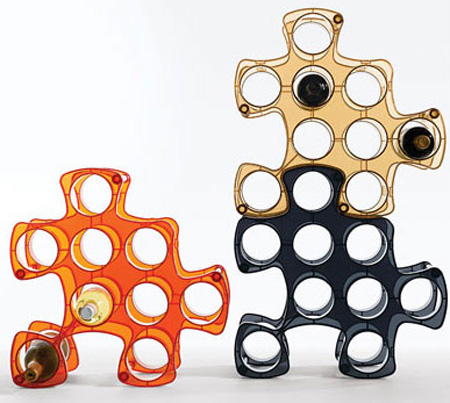 Puzzle Floor
Solid hardwood pre-finished flooring based on 13×13 inch squares that interlock in a jigsaw puzzle fashion.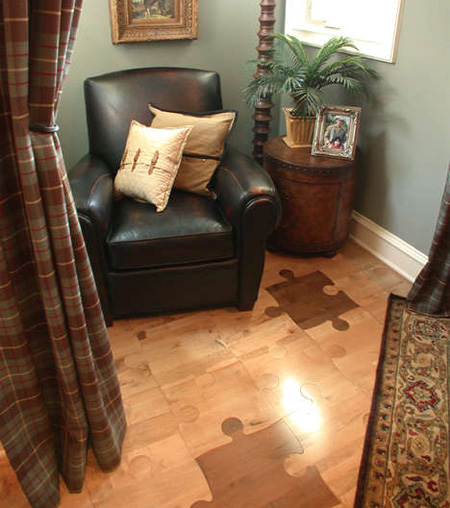 Jigsaw Puzzle Rug
With this rug by Katrin Sonnleitner you can puzzle your own floor.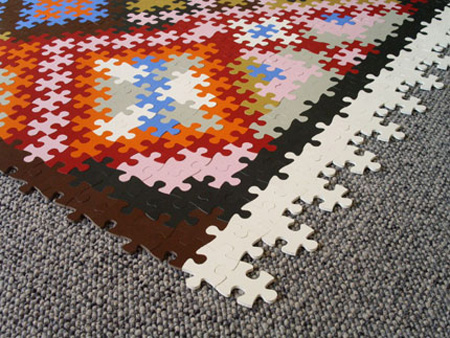 Mirror Puzzle
Cool jigsaw puzzle inspired mirror that you can hang on your wall.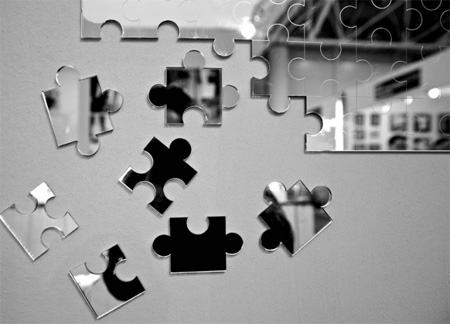 Jigsaw Puzzle Pillows
For children and those young at heart: pillows inspired by puzzle pieces. They can be puzzled for fun or simply just serve as pillows.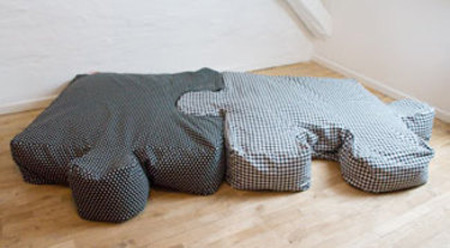 Puzzle Cookie Cutter
Imagine the effect of pieces running down the center of a party table, or individual jigsaw cookies decorated with the names of your guests.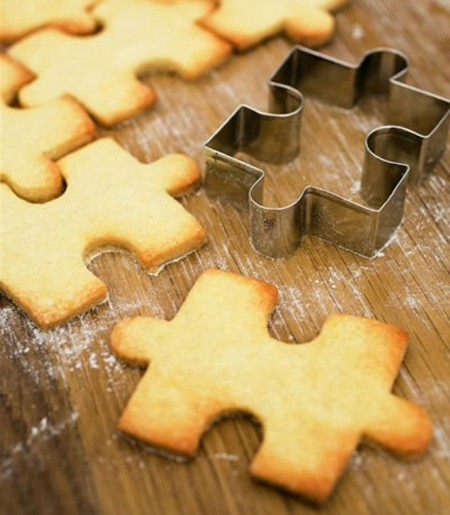 Jigsaw Puzzle Table
This cool table consists of individual jigsaw puzzle shaped pieces that fit together perfectly.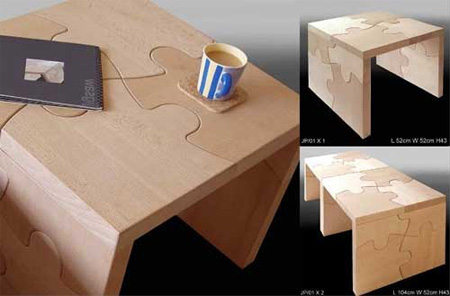 Also check out: Wooden Puzzle Book