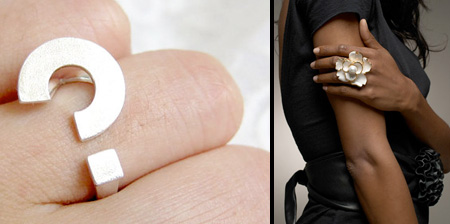 Modern rings come in all shapes and sizes. This post showcases the most creative and unusual ring designs.
Minimal Ring
Combine it with other jewelry or wear alone for a minimalist look.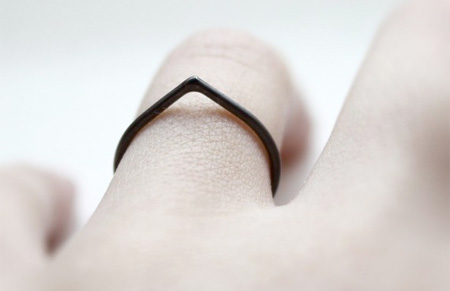 Nail File Ring
Useful ring with a partial rasp coating made out of stainless steel.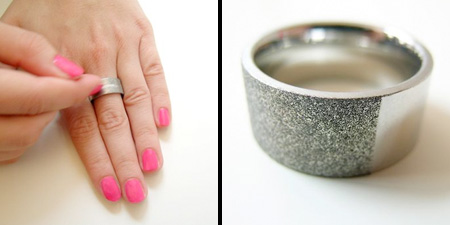 Sandwich Ring
BLT ring consists of bacon, lettuce, tomato, and two bread pieces.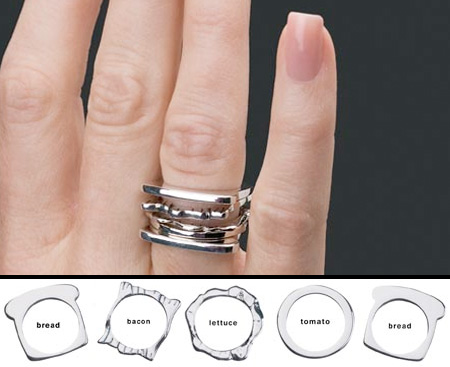 Stamp Ring
Ring me ring lets you leave an impression of your phone number.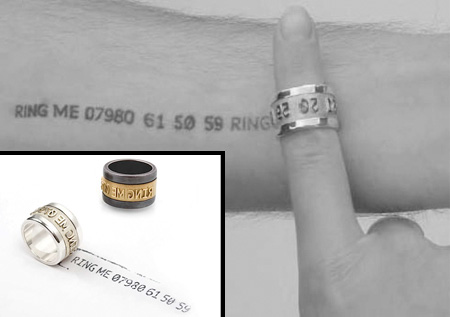 Knot Ring
Twisted sterling silver wire soldered together in the shape of a knot.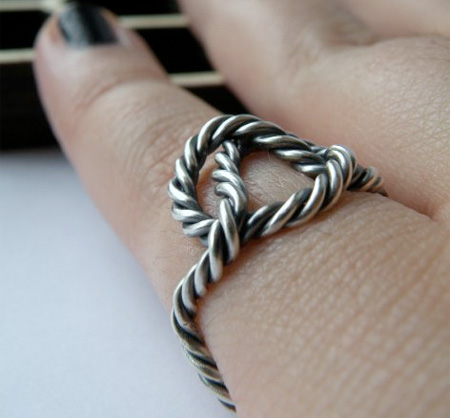 Revolver Ring
Full scale replica of a 44 Cal revolver chamber made into a ring.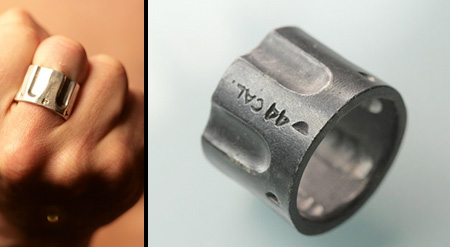 Smiley Ring
Happy face ring made out of pure sterling, not just silver plated.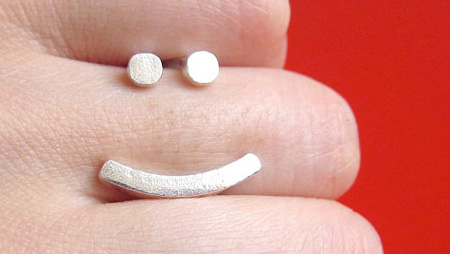 Frankenstein and Pirate Rings
Cool rings made by London based jewelry designer Dog State.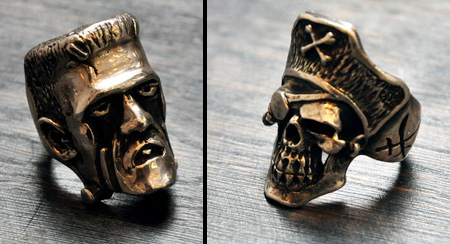 Two Finger Ring
Stylish ring with rectangular silver bar inspired by brass knuckles.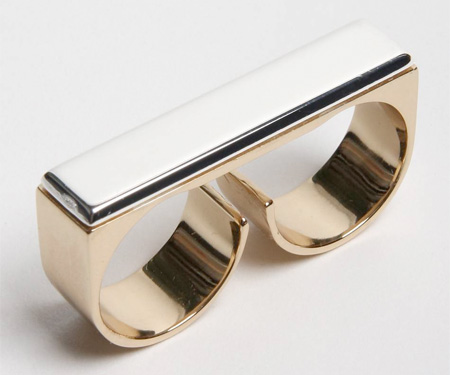 Gas Mask Ring
Unique pure silver ring looks like a gas mask with rubber hose.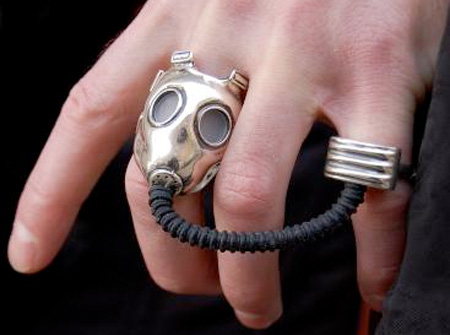 Heart Ring
Ring casts a heart shaped shadow to symbolize the eternal love.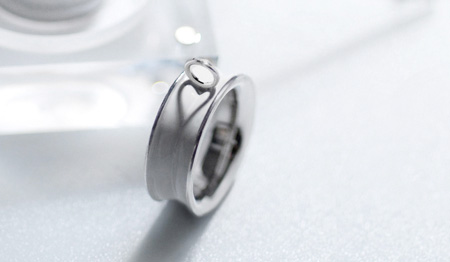 Flower Ring
Stylish nature inspired rings are shaped like beautiful flowers.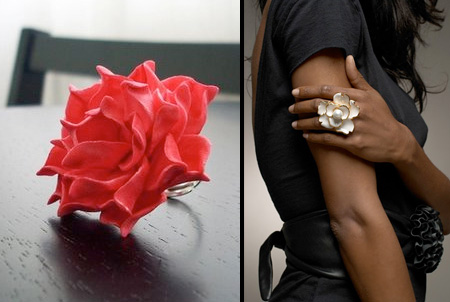 Question Mark Ring
Clever engagement ring designed to look like a question mark.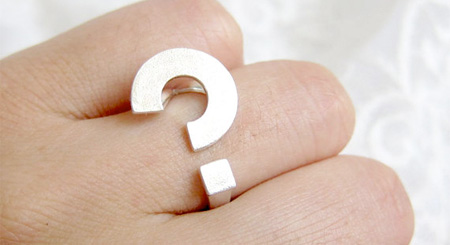 For more wedding rings, check out: 15 Cool and Unusual Rings