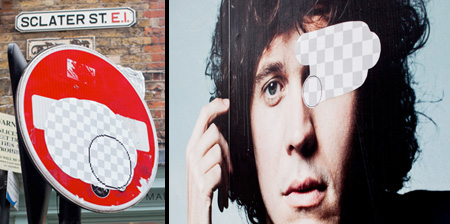 Creative art project by Guus ter Beek and Tayfun Sarier brings the eraser tool from Adobe Photoshop to the streets of London, England.
"Street Eraser" stickers with famous grey and white checkerboard pattern were placed on billboards, walls, mailboxes, and traffic signs.

Photoshop Eraser tool erases parts of the real world.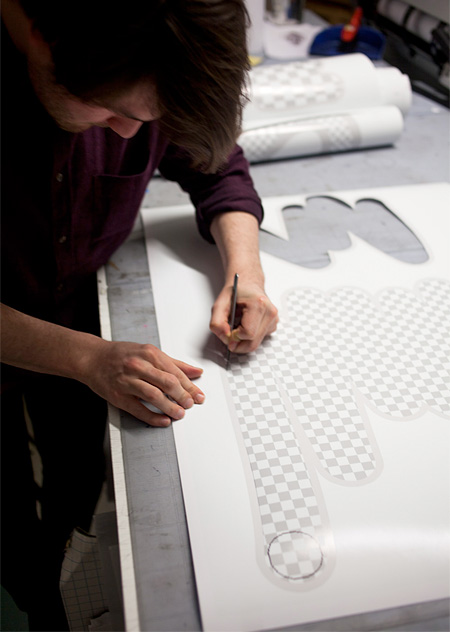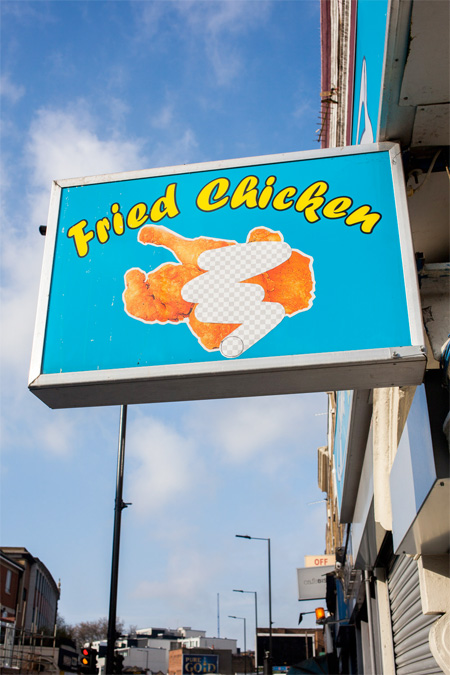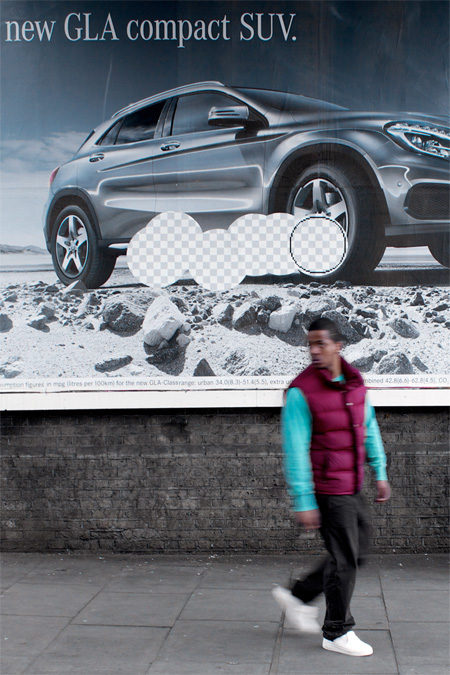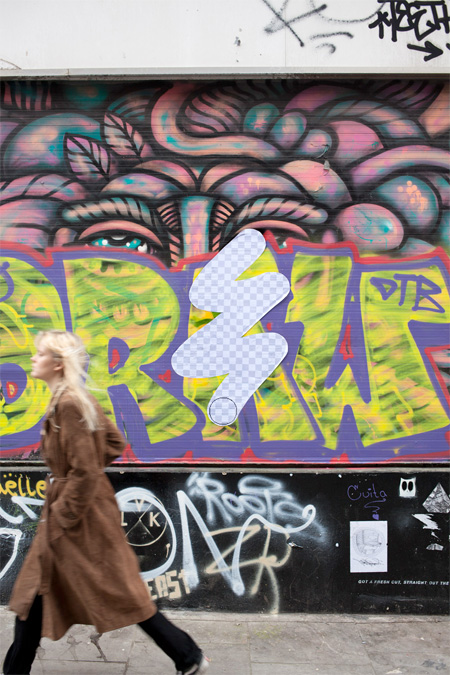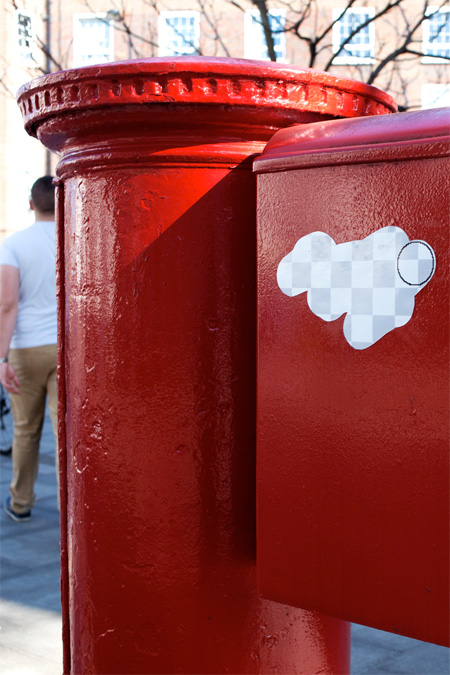 Street Eraser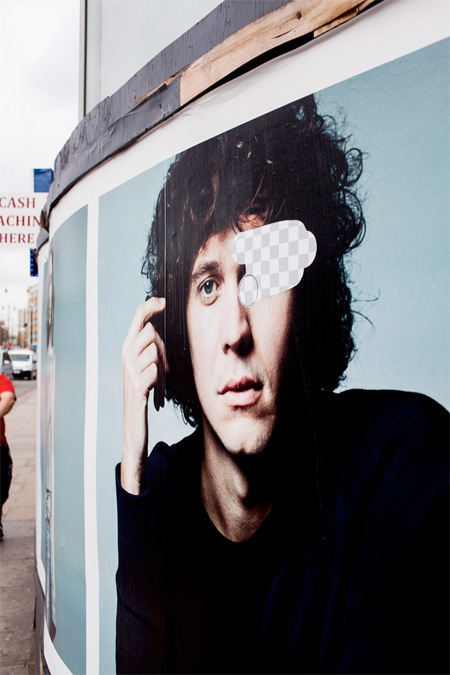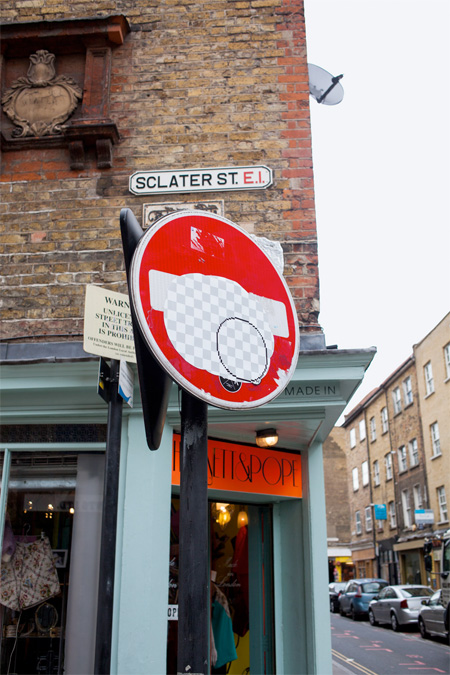 Also check out: Photoshop Tattoo and Creative Street Art