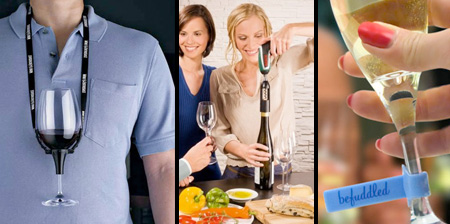 Collection of useful gadgets and creative products designed for people who enjoy hosting wine tasting parties.
Wine Glass Tray
Cool tray designed to hold eight wine glasses in balanced formation.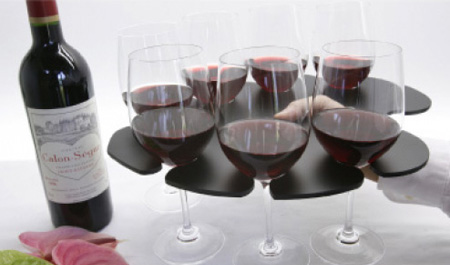 Dated Wine Stopper
Modern wine stopper with adjustable day and month display will remind you of when you last opened that bottle. [buy]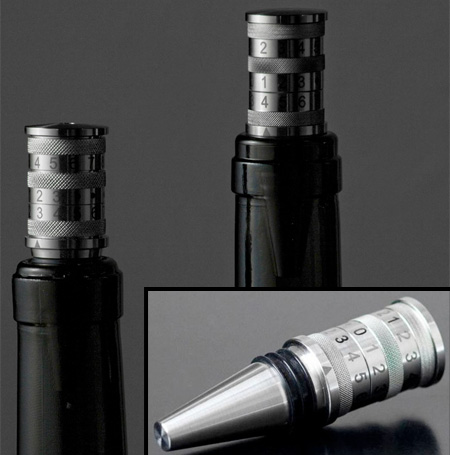 Wine Bottle Carrier
Skybar will keep chilled wine bottle cool and transport it to the party. [buy]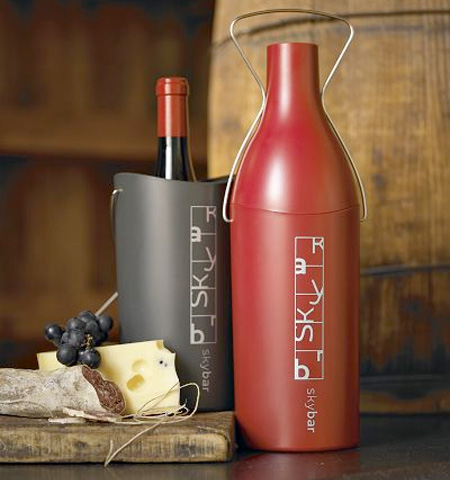 Wine Pourer
SLIK is a minimal wine pourer designed by Rochelle Wellhausen.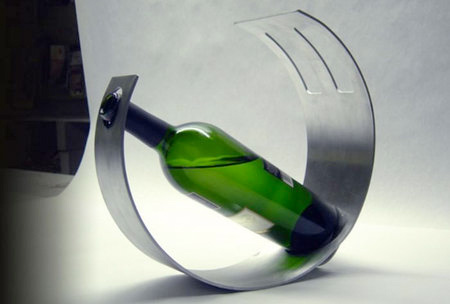 Wine Glass Coasters
Hibiscus stay on coasters will allow your guests to place wine glasses on your favorite hardwood furniture without causing you any stress.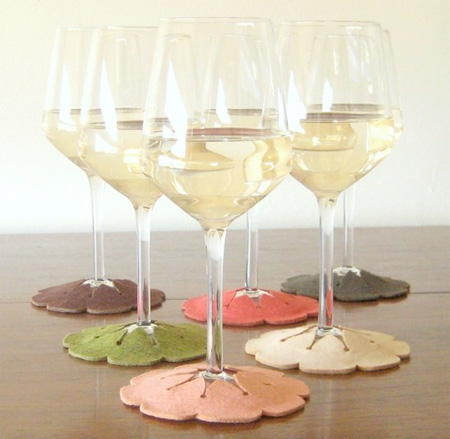 Moustache Corkscrew
The stylish way of opening wine bottles. The 'stache is back! [buy]
Upside Down Wine Glass
Dutch design firm Jansen + Co took the classic wine glass form and turned it on its head, literally.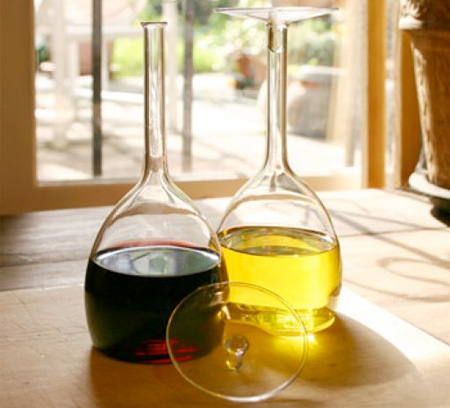 Wine Label Remover
Clear laminate with strong adhesive designed to remove labels from wine bottles for preservation in a journal or scrapbook. Perfect wine gifts. [buy]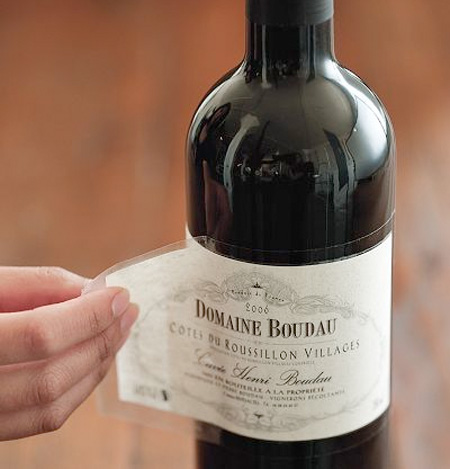 Notable Wine Stopper
Clever bottle stopper designed to look like a message in a bottle. [buy]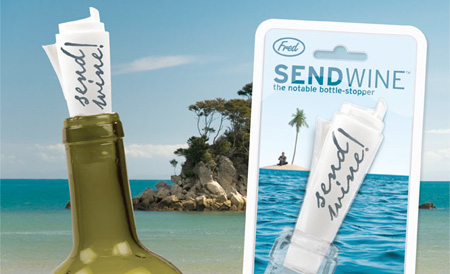 Wine Bottle Thermometer
No more guessing if wine is chilled just right or too warm to serve. [buy]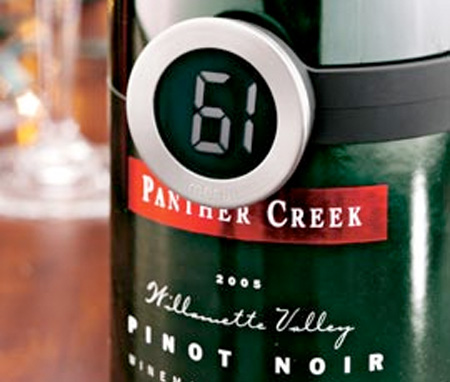 Wine Glass Lamp
This cool atmospheric lamp is the perfect lighting for romantic evenings accompanied by a nice bottle of wine.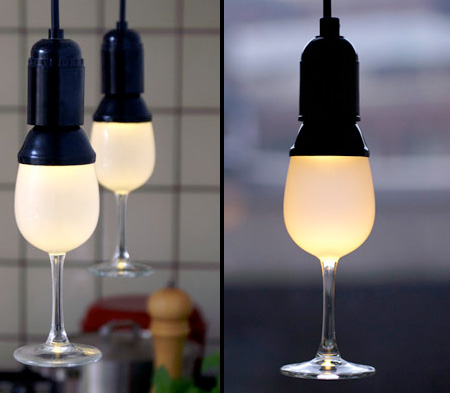 Screwdriver Wine Bottle Opener
Power tool with a corkscrew attachment for easy opening of bottles. [buy]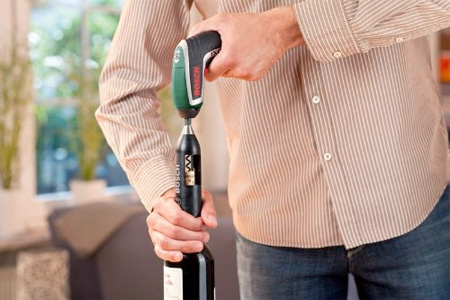 Wine Glass Holder Necklace
Hands free glass holder is the perfect accessory for wine tastings.[buy]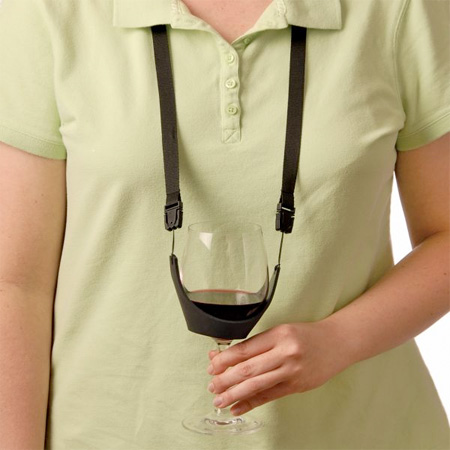 Wine Glass Tags
Wine Lines make sure that your guests never misplace their glass. [buy]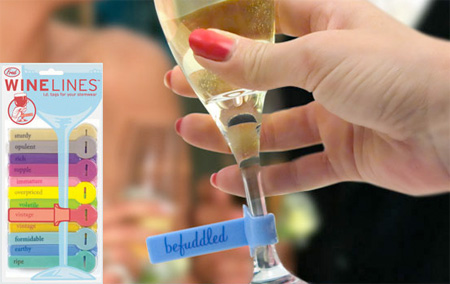 Also, check out unique wine glasses, wine racks, and wine cellars.