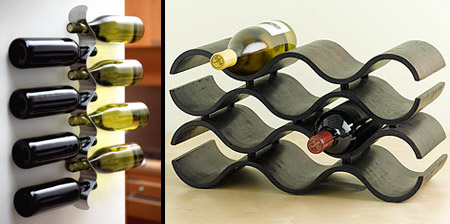 Beautiful wine racks that will help you store and organize your wine collection.
Wine Rack
This clever wine rack is able to accommodate eleven bottles of wine.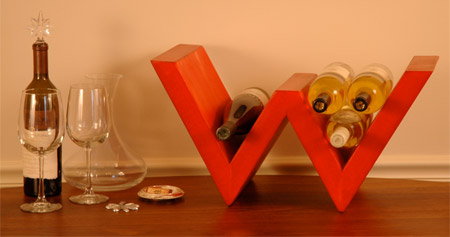 Vineyard Wine Rack
Six wine bottles can be displayed and stored on this cool wine rack.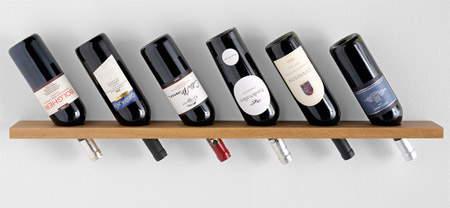 Factory Table Wine Rack
Bottles rest at an angle that keeps the wine in contact with the cork.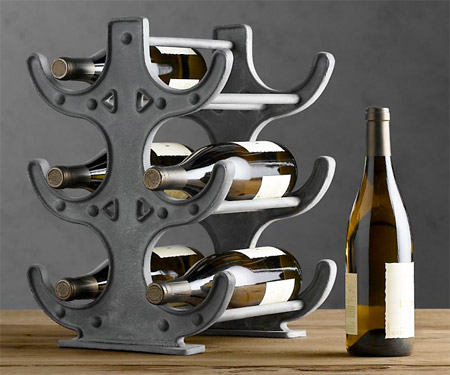 Random Wine Rack
Holes are strategically placed to hide the bottles that were taken out.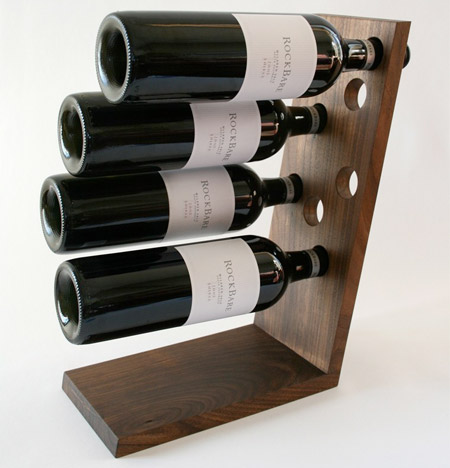 Puzzle Wine Rack
This awesome wine rack enables interlocking of units both horizontally and vertically, creating different configuration and color combinations.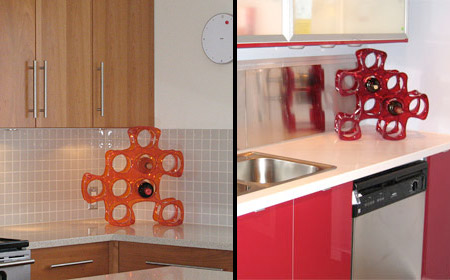 Loopsey Wine Rack
Crafted from a single piece of clear acrylic, this wine rack has a flowing form that can hold up to six wine bottles.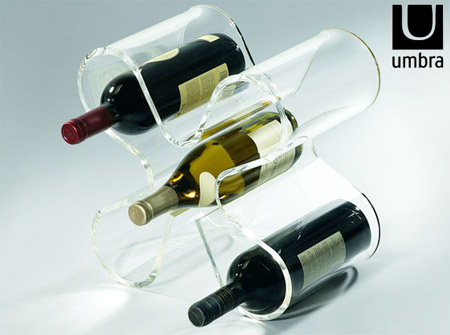 Wooden Wine Rack
Modern wine rack made out of wood is able to hold six wine bottles.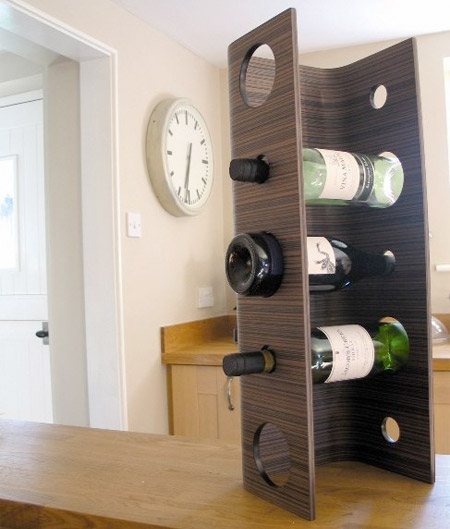 Felt Wine Rack
Made from naturally recyclable materials, this wine rack holds up to six wine bottles and collapses flat for easy storage.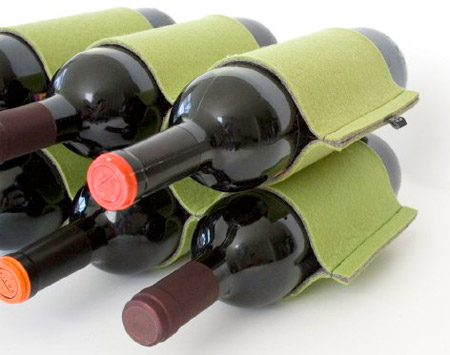 Cioso Wine Rack
Elegant wine rack where bottles are held in place just by their necks.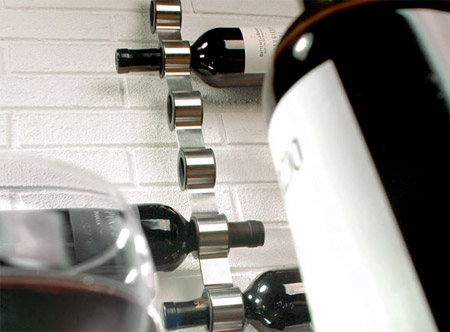 Cactus Wine Rack
Creative wine rack allows bottles to rest on the subtle cactus spikes.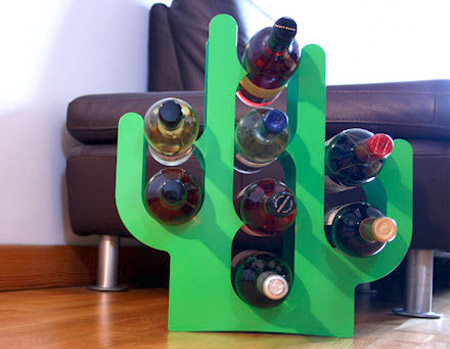 Vinyl Wine Rack
This unique wine rack has been made from recycled vinyl records.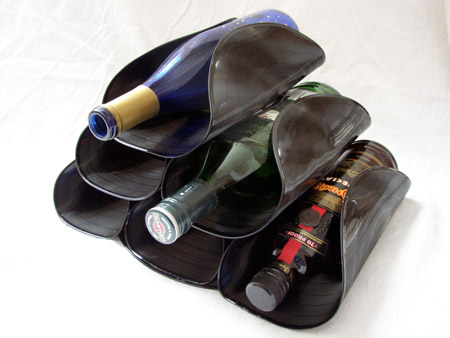 Wavy Wine Rack
Beautiful wine rack designed to hold up to ten bottles of wine.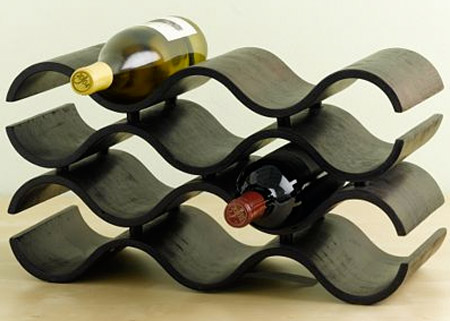 Vandehar Wine Rack
This cool wine rack can be wall mounted or placed on the counter.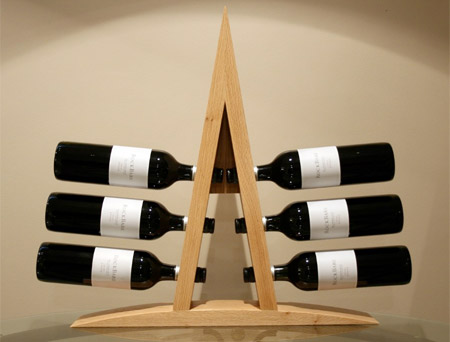 Flow Wine Rack
Inspired by the flow of liquid, this wine rack will hold eight bottles.
Also check out: Wine Rack and 14 Cool Products for Wine Lovers