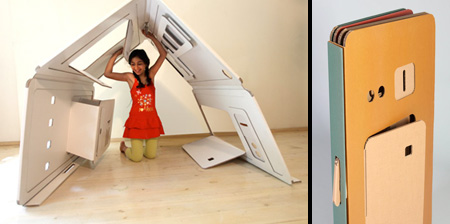 Folding playhouse created out of recycled cardboard by talented industrial designer Liya Mairson.
Inspired by pop-up books, "My Space" was designed for small apartments which lack the space for a dedicated play room.

When opened, it encourages children to experiment with different layouts and lets them bring to life their dreams and imaginary worlds.

When closed, it can be easily stored behind a door or under a bed.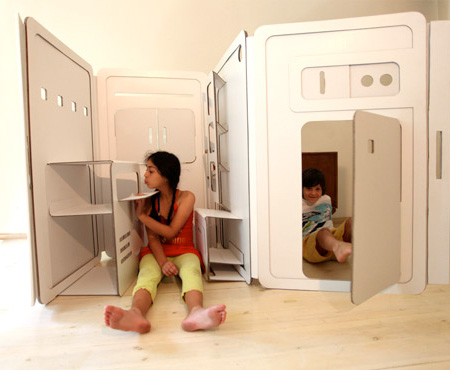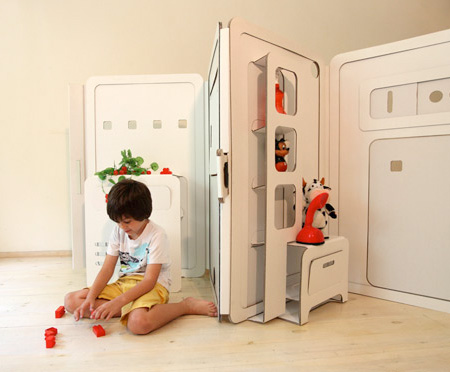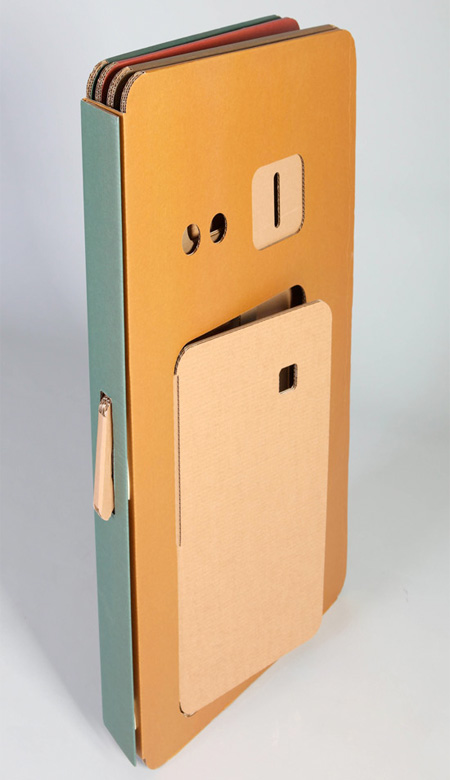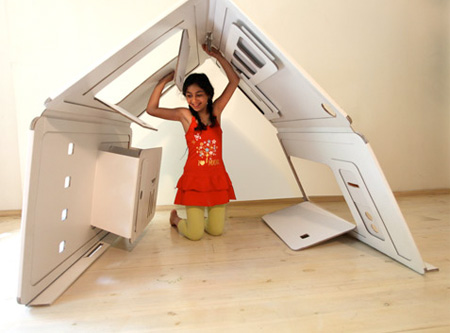 Also check out: Tree House Bedroom and Amazing Playhouses