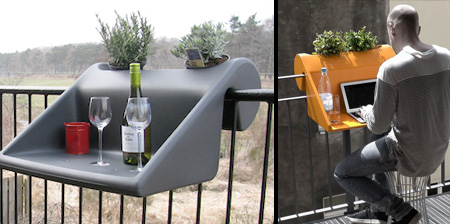 Innovative table designed to be hooked onto the balcony railing comes with useful container for plants and flowers.
Transform your balcony into a home office. Beautiful views and fresh air will help you finish your next project.

Modern open air workstation for students and people who work at home.

Perfect coffee table for small balconies. Designed by Michael Hilgers.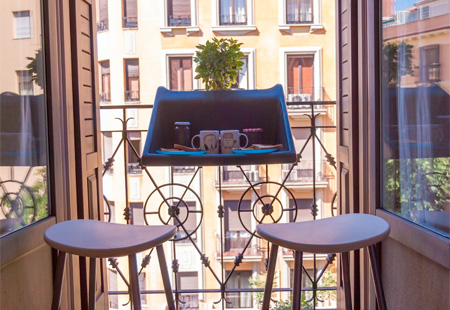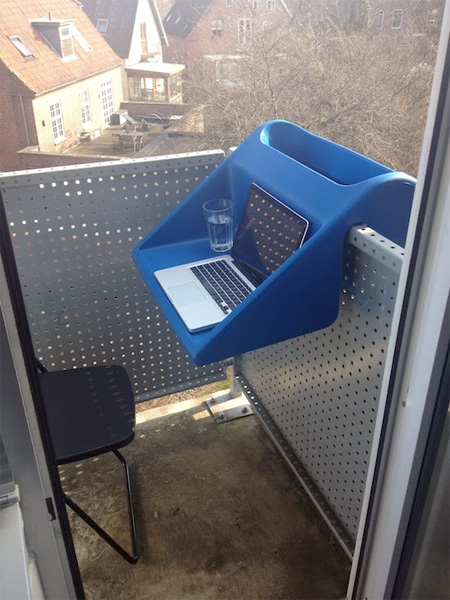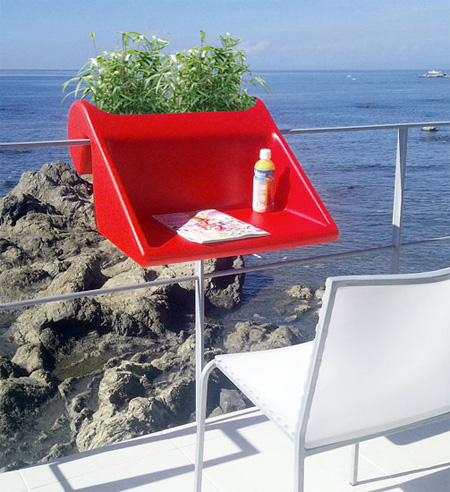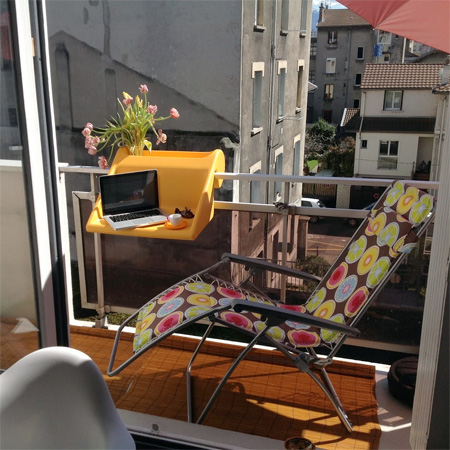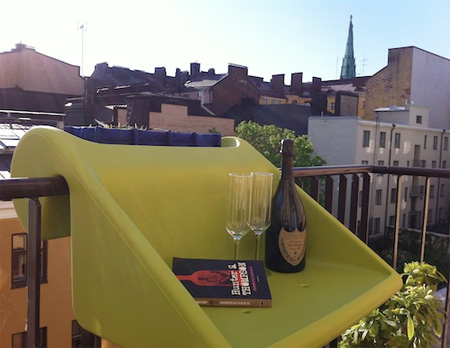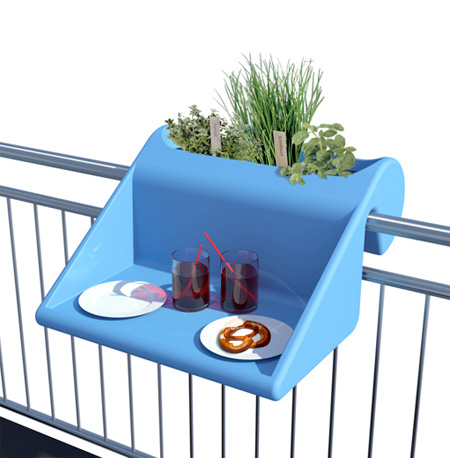 Balcony Desk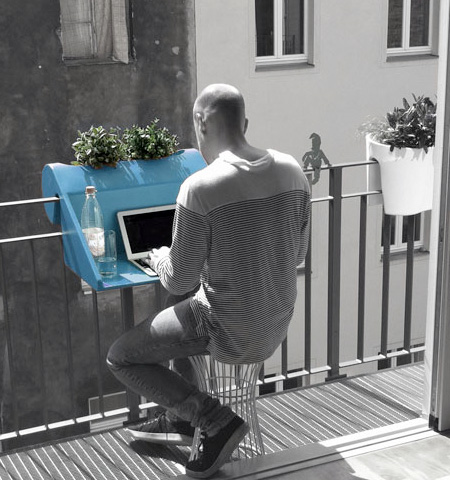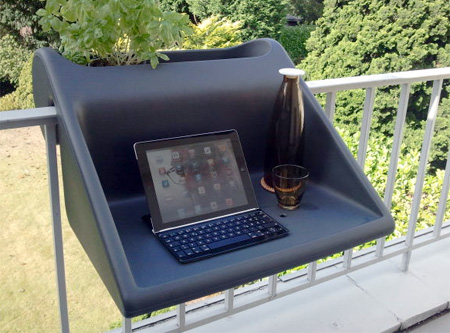 Balcony Coffee Table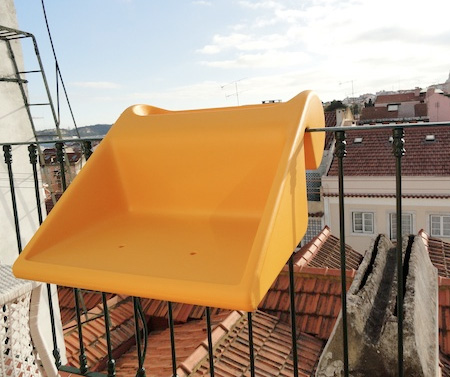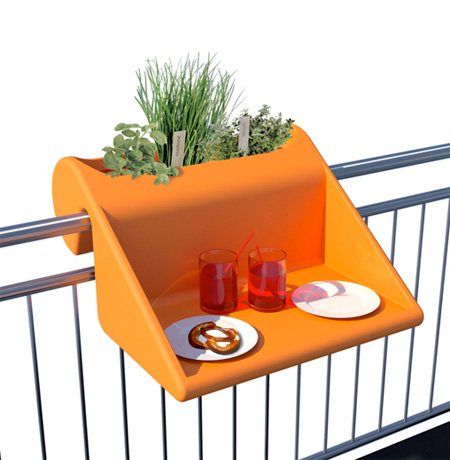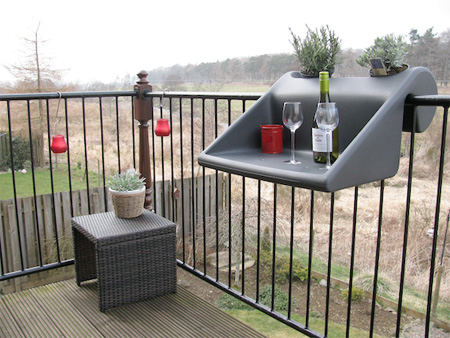 Balcony Workstation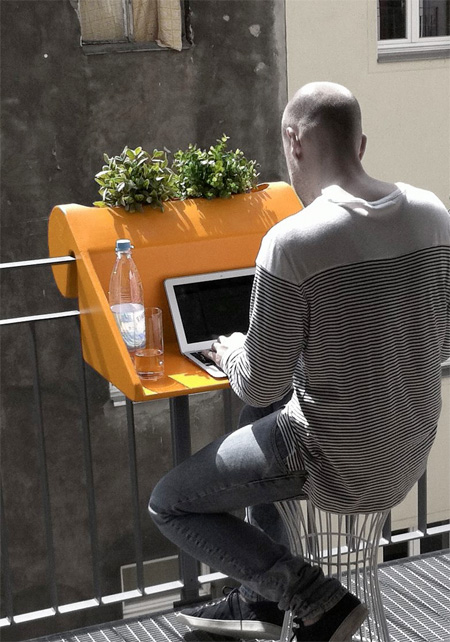 Also check out: Disappearing Balcony and Ultimate Workstation