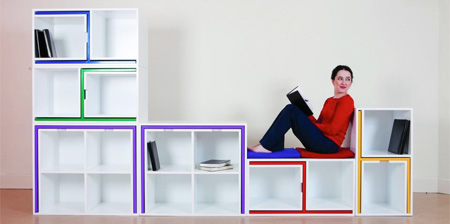 Creative space-saving furniture, designed by Orla Reynolds, stays hidden inside the bookcase and comes out only when it is needed.
Four dining chairs and two tables are stored between real bookshelves.

Innovative modern furniture appears when you have guests and then disappears when they leave.

Bookshelves can be arranged in different ways.

"As If from Nowhere…" furniture is perfect for small apartments.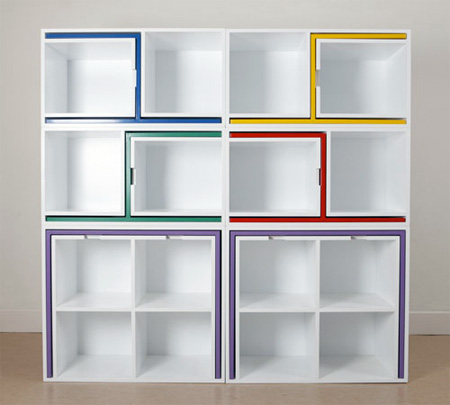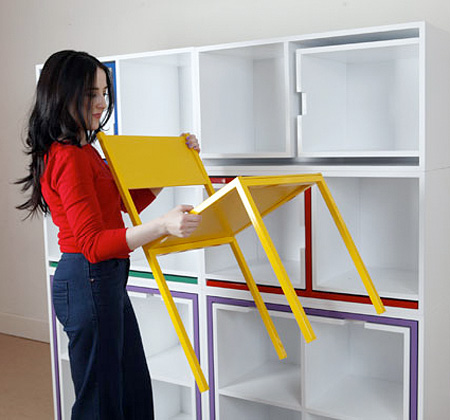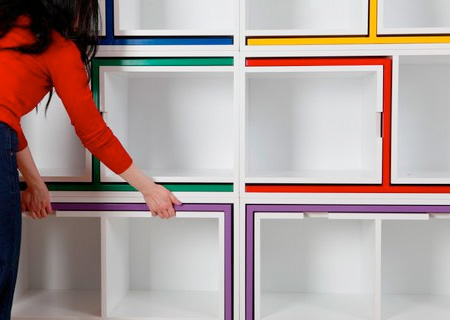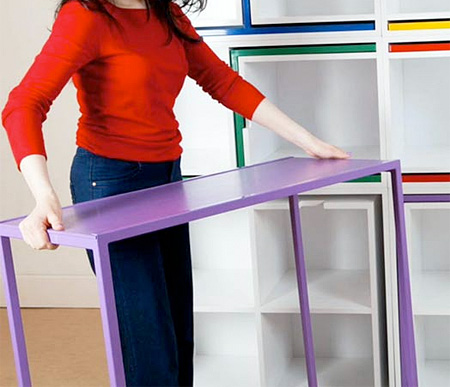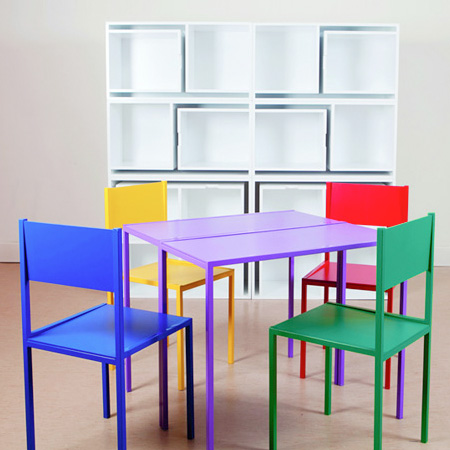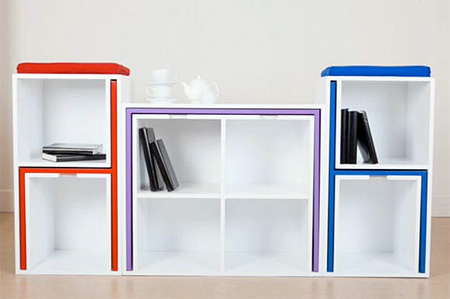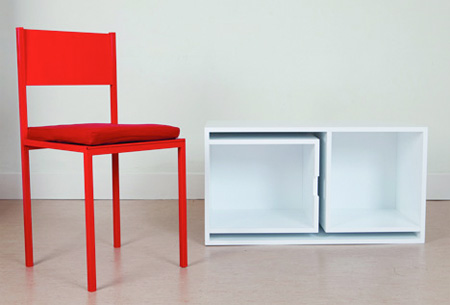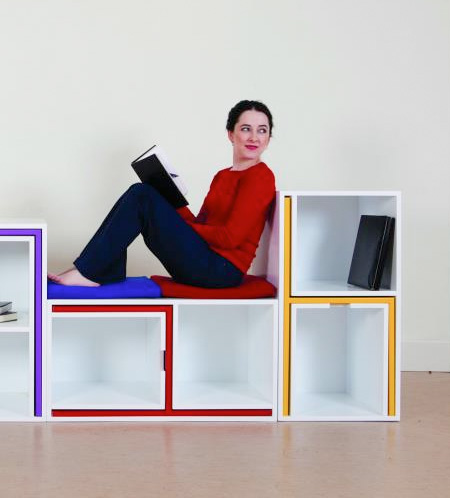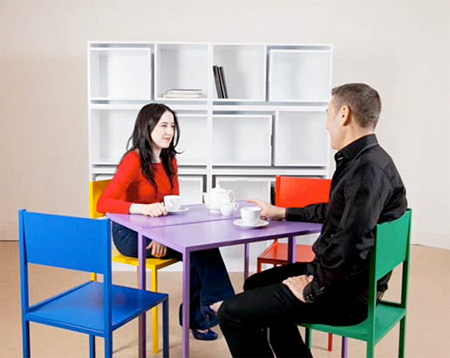 Also check out: Invisible Shelf and Floor Transforms into Furniture