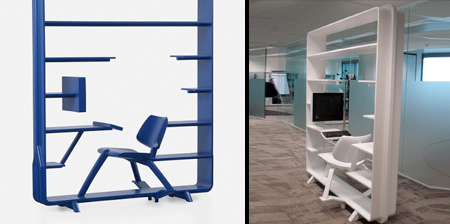 Modern bookcase with integrated workstation for one person designed by Dutch studio Oppewal.
Computer monitor, small desk with keyboard, and a chair are built right into the bookcase. The workstation is surrounded with bookshelves.

Space saving and efficient bookcase/workstation can be easily installed in hotels, public libraries, airports, and home offices.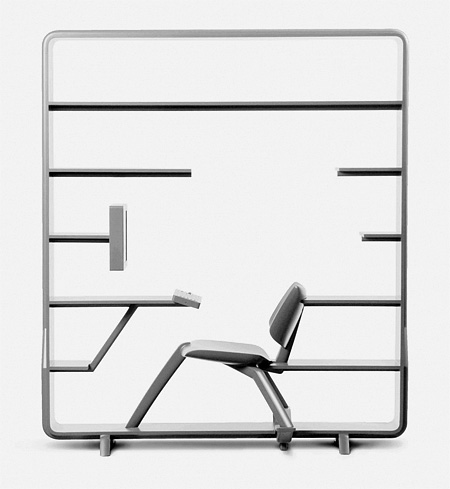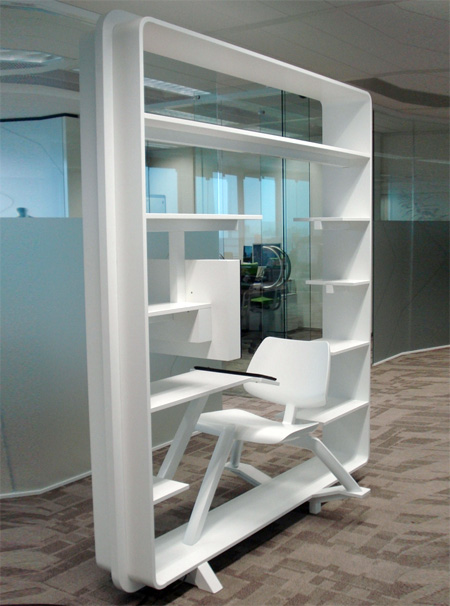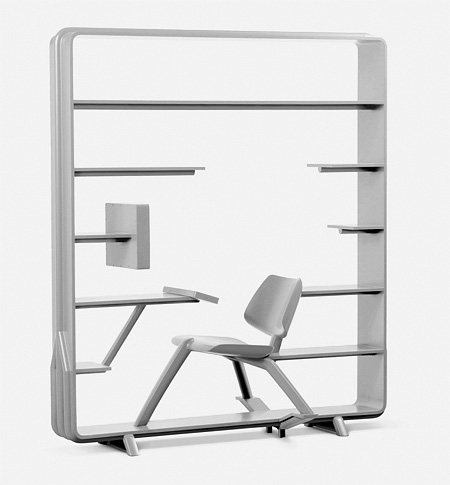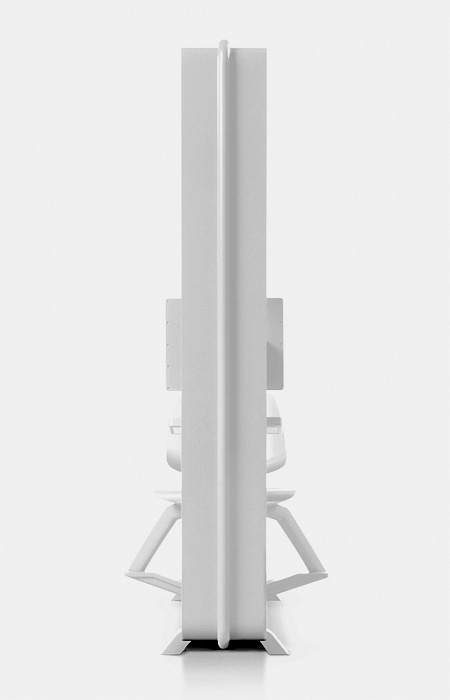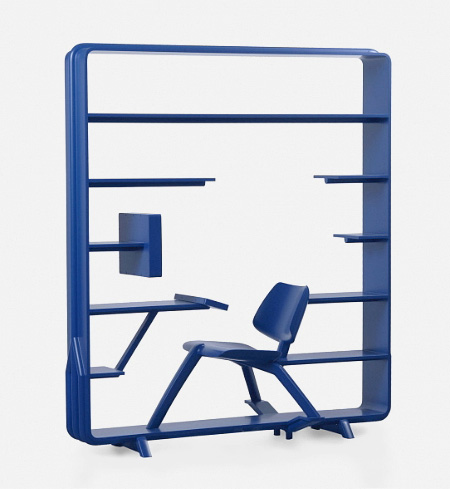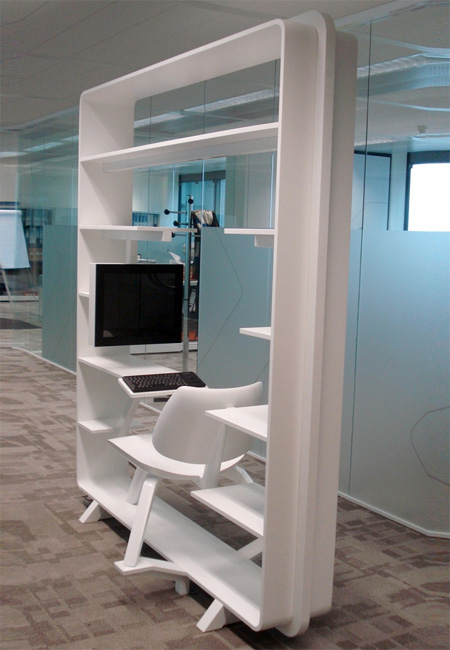 Also check out: Ultimate Workstation and Office Desk Bed