The most creative and innovative bicycle accessories from all over the world.
Road Popper
Bicycle mountable bottle opener designed by Chromoly studio.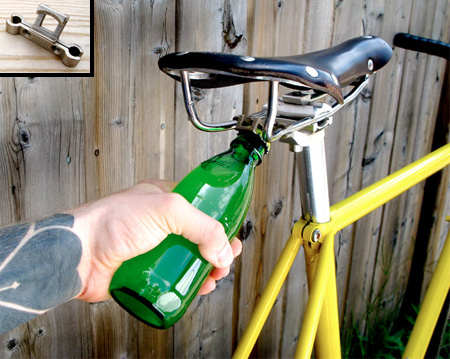 Bicycle Stand
Two halves of the wooden Pinch stand use the weight of your bicycle to firmly lock the rear wheel into place.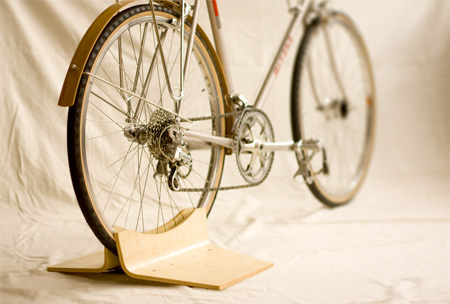 Bicycle Plate
Breakfast on wheels bicycle plate designed by Philipp Drexler.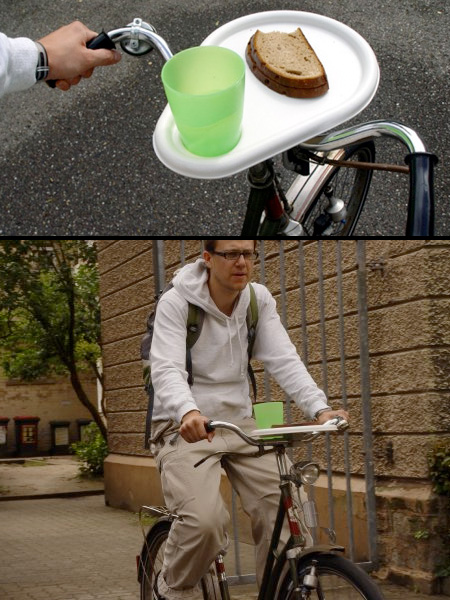 Bicycle Bag
Creative handbag designed by Hillary Taymour of Collina Strada.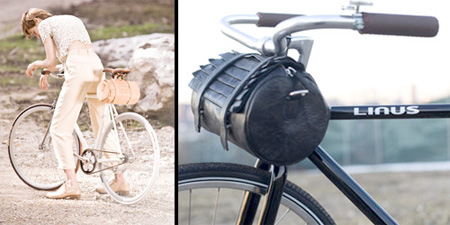 Bicycle Wine Rack
Creative wine bottle holder attaches to any standard bike frame.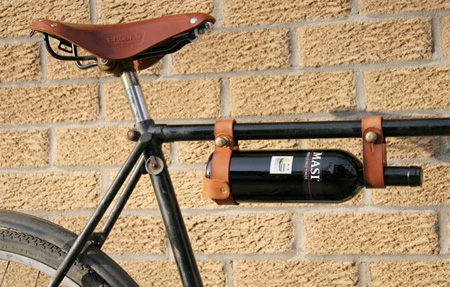 Keyboard Grips
Aaron Ross handlebar grips were inspired by computer keyboards.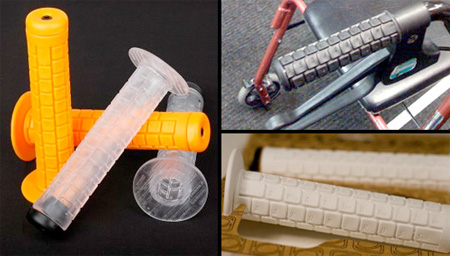 Bicycle Roof
VELTOP roof system designed to protect cyclists from bad weather. [more]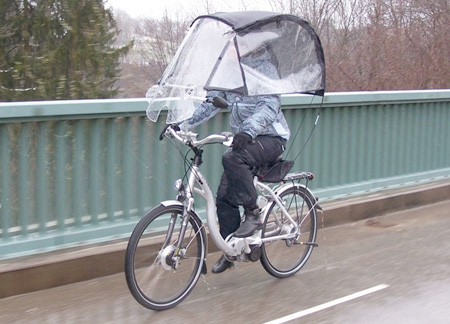 Bicycle Exhaust
Turbospoke not only has the look and feel of a real motorcycle exhaust pipe, it also makes realistic engine sounds.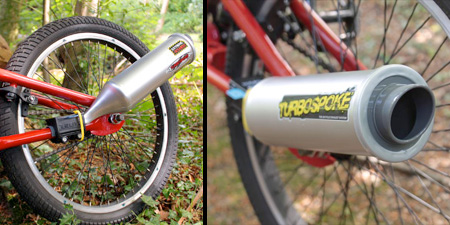 Handlebar Camera Mount
Electra mount will secure the camera on the handlebar of your bike.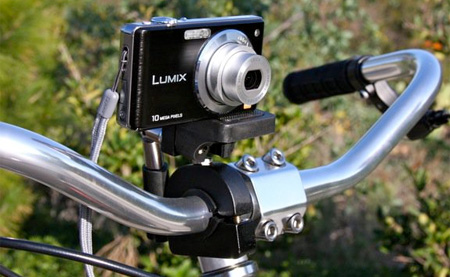 Smiley Bike Light
Happy face bicycle light designed to keep cyclists safe at night.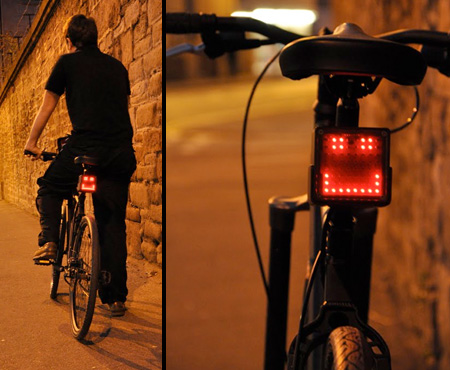 Pole Climbing Lock
Innovative bike lock will climb poles to protect your bicycle from thieves.
Inflatable Bike Helmet
Protective collar with integrated airbag that inflates on impact.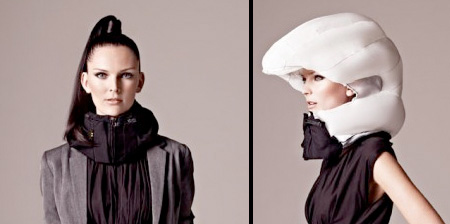 Bicycle Pants
Commuter Jeans with bike lock pocket were designed for cyclists.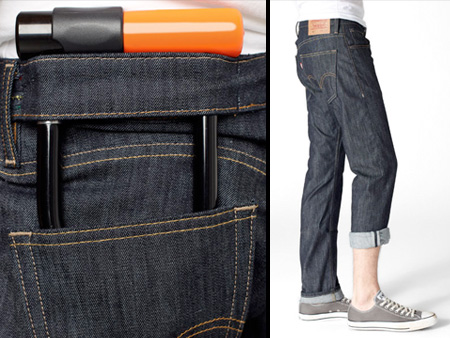 Suction Cup Bike Rack
Powerful vacuum mount will help you attach your bike to any car.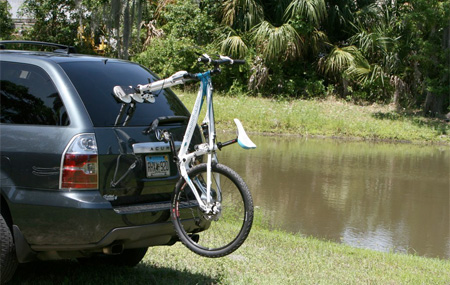 Ivy Bicycle Lock
Beautiful nature inspired lock designed by Sono Mocci from Italy.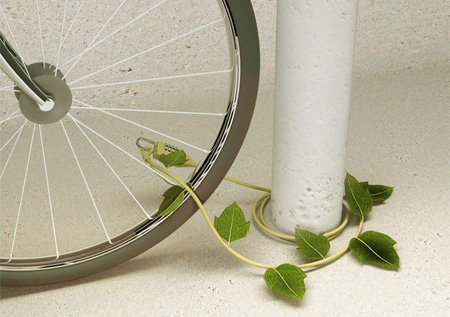 For more accessories, check out: 12 Cool Products for your Bike