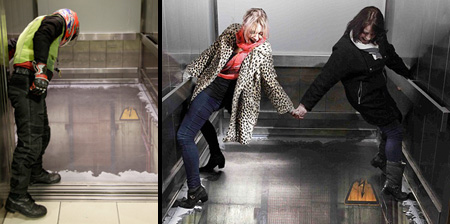 Creative optical illusion at Southside shopping centre in London tricked people into thinking that the floor of the elevator has collapsed.
When the doors opened, scared people were only a step away from falling into a deep elevator shaft. Or at least that is what it seemed…

3D Illusion of a hole in the middle of the elevator was created to prepare the British public for the launch of Alton Towers Resort's new attraction – Nemesis Sub-Terra.

Terrifying ride will take you underground beneath the theme park into a system of dark and scary caves.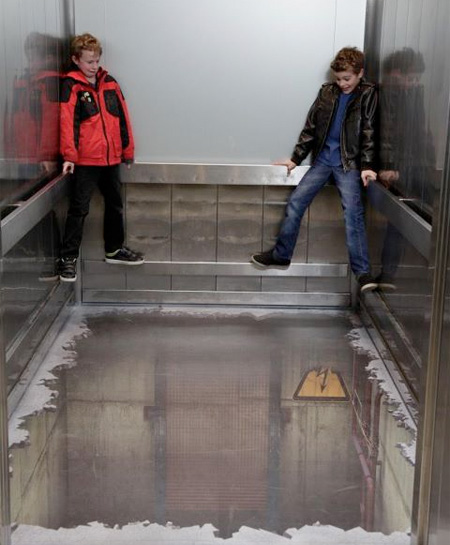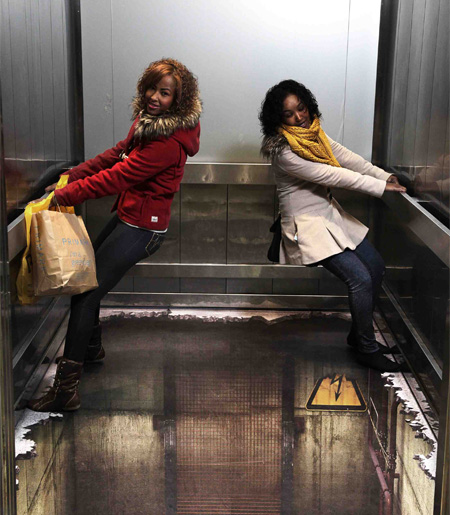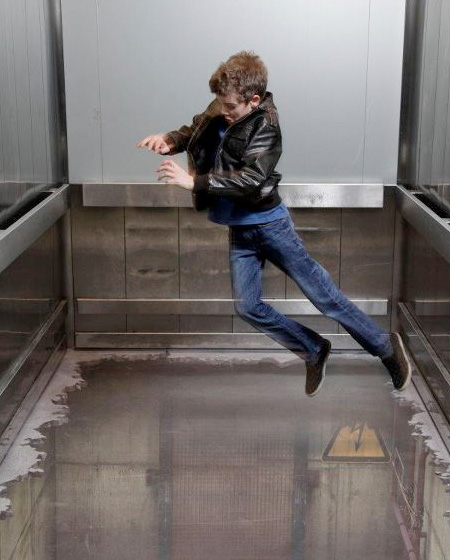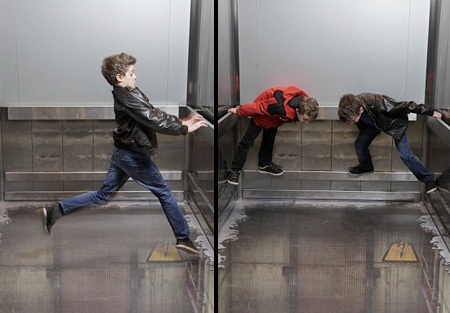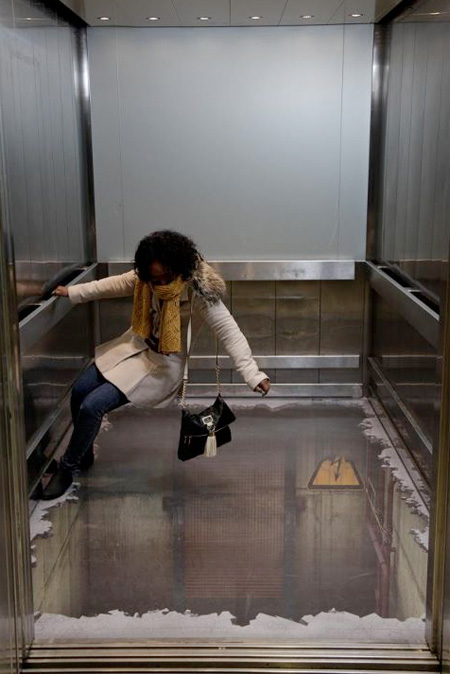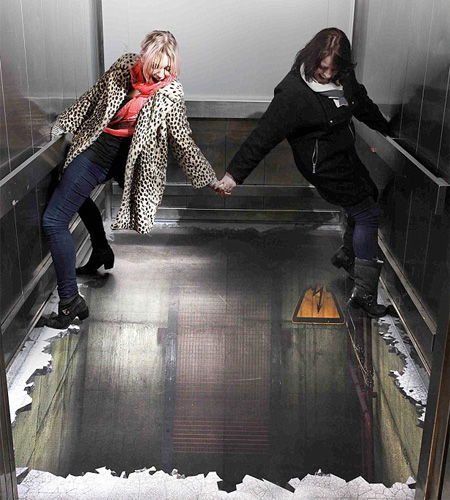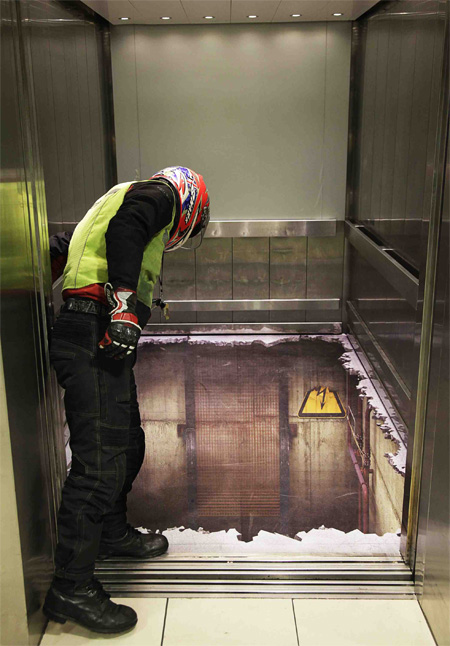 Also check out: 3D Street Paintings and 3D Street Art