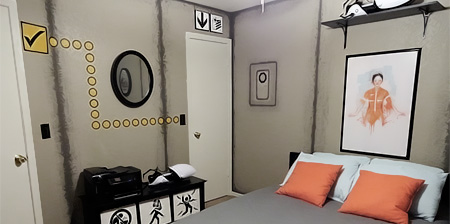 Lauren Jennings transformed her bedroom into unique Portal themed room.
Creative bedroom is filled with posters, signs, and familiar objects from Valve's puzzle video games: Portal and Portal 2.

Mirrors transform into orange and blue portals when the lights are on.

There are also Portal inspired bookends, mugs, and wall stickers.

Portal Bedroom is the perfect room for testing. Get your Portal Gun!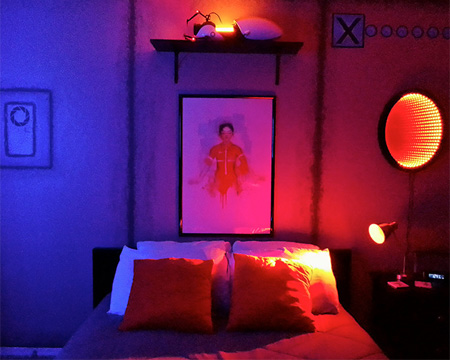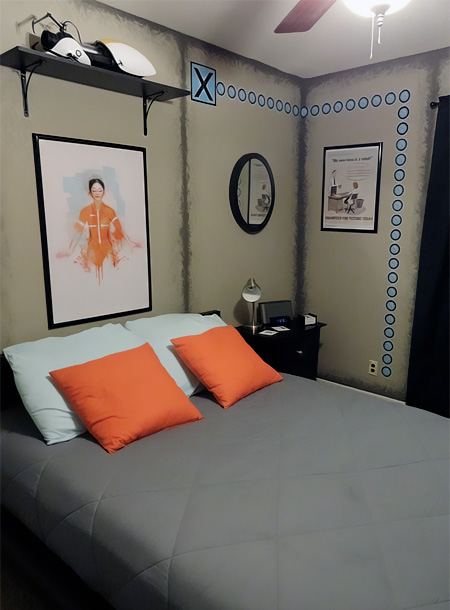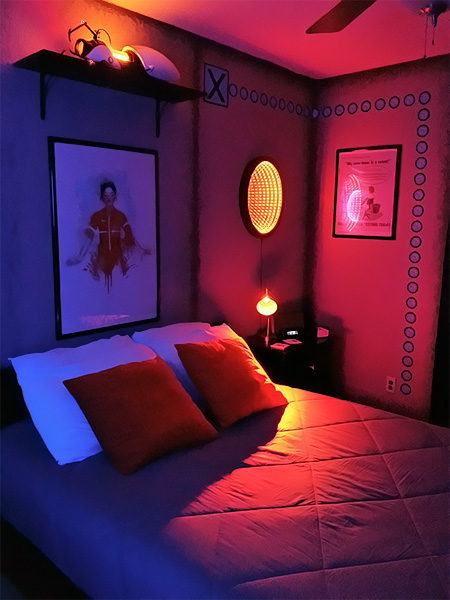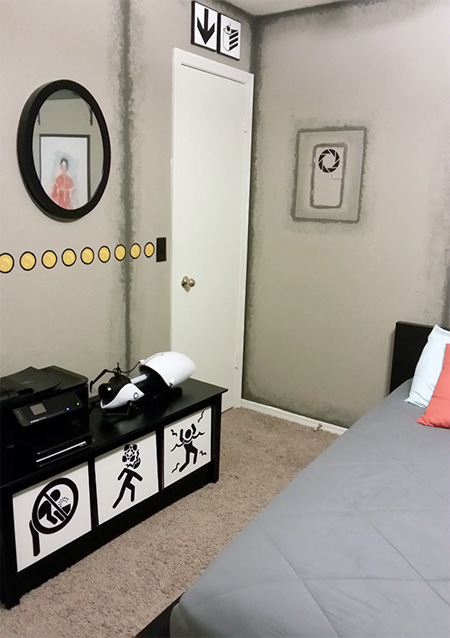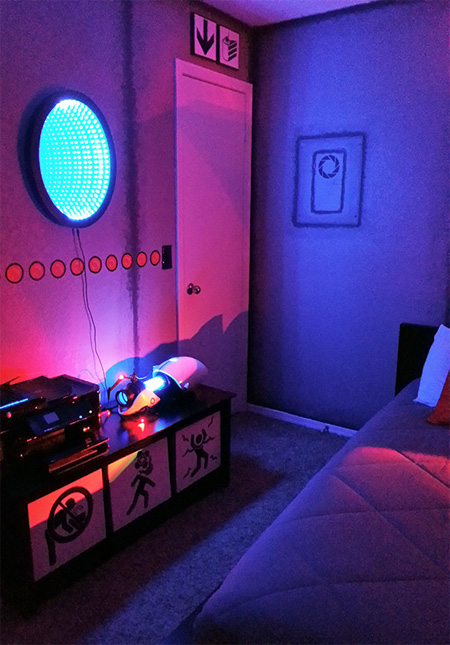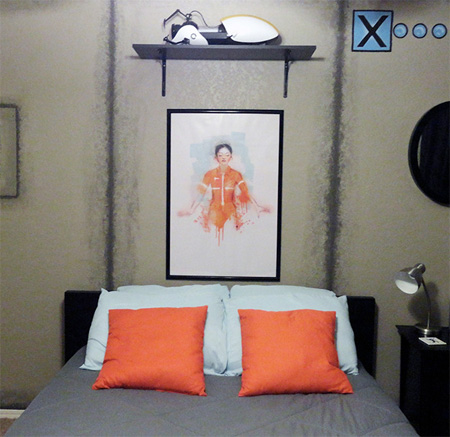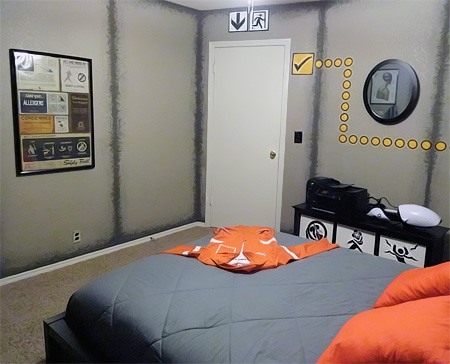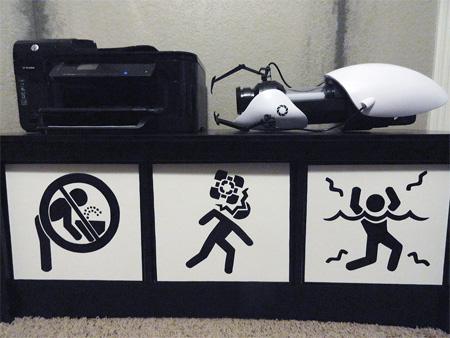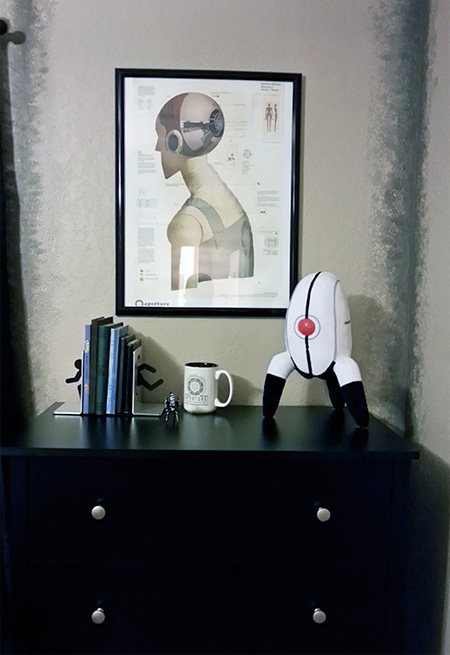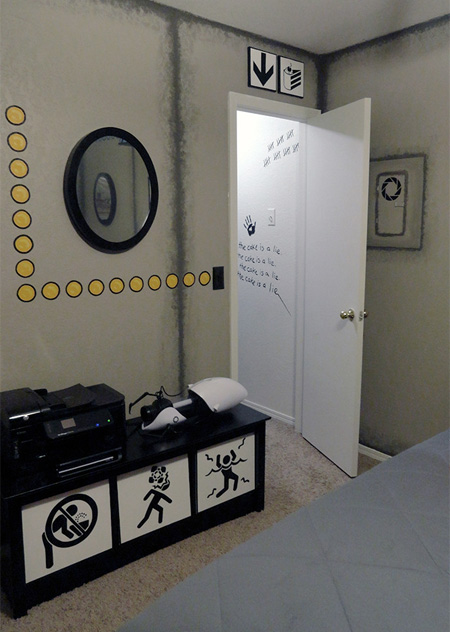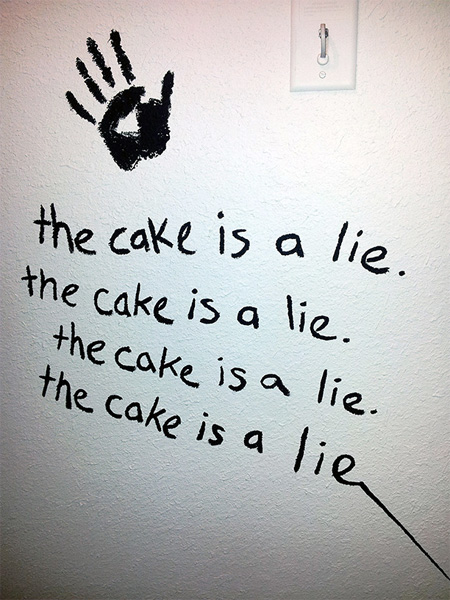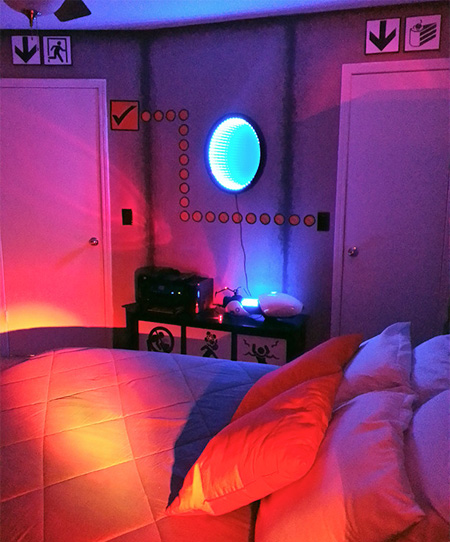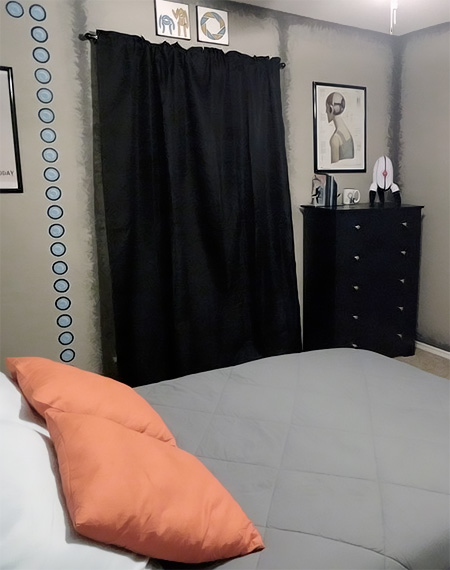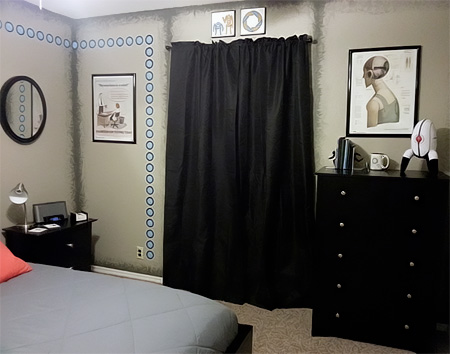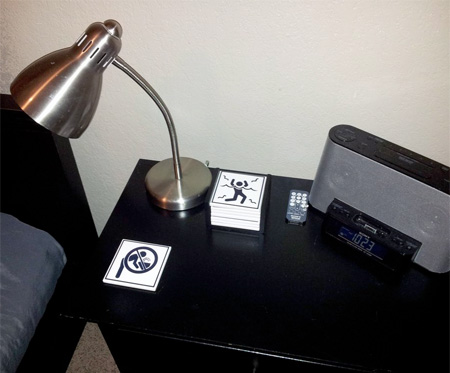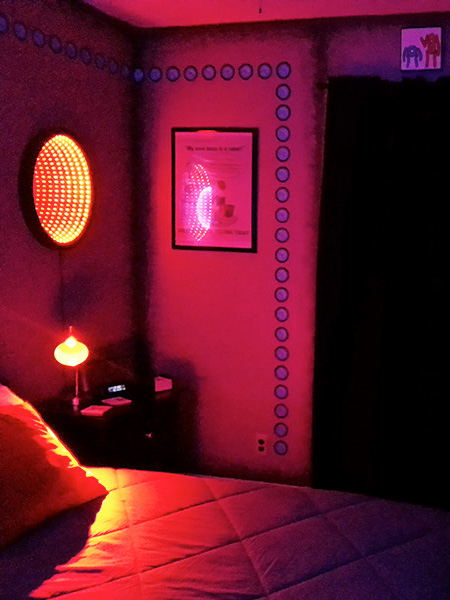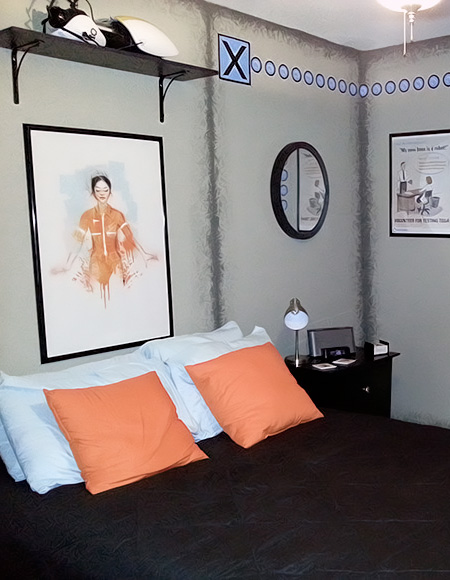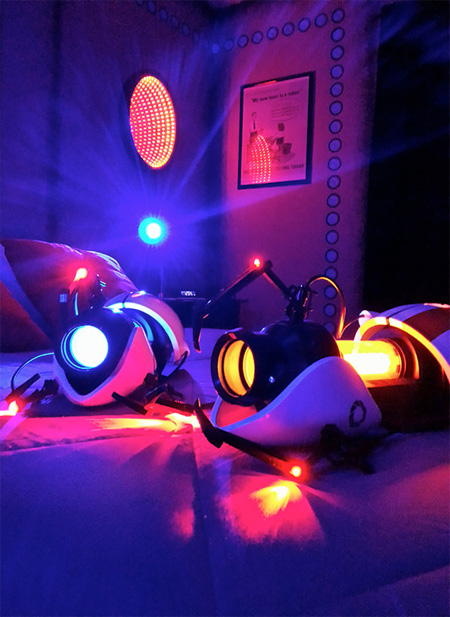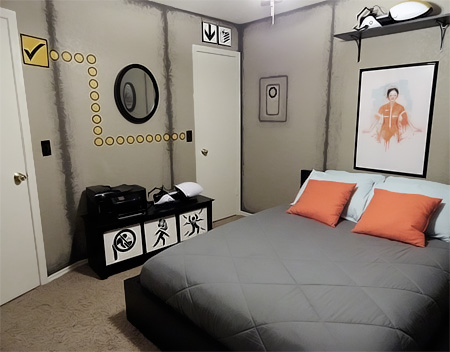 Also check out: Pirate Ship Bedroom and Tree House Bedroom