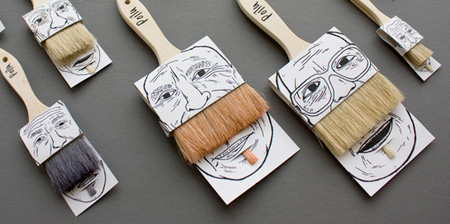 Eye-catching packaging designed by Canadian artist Simon Laliberte helps sell paintbrushes and protects them during shipping.
Paintbrushes are packaged to look like mustaches of different people.

Faces are printed on the cardboard, paintbrushes resemble facial hair.

Each set includes two paintbrushes. As an added bonus, clever packaging can be folded and used as a stand for brushes covered in paint.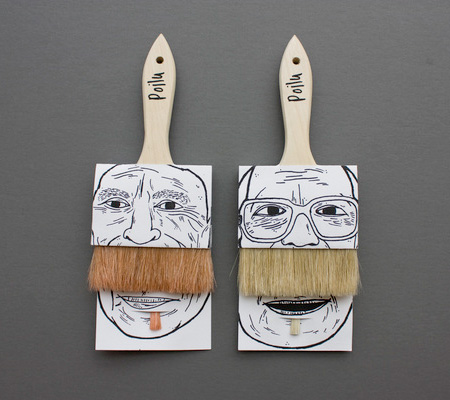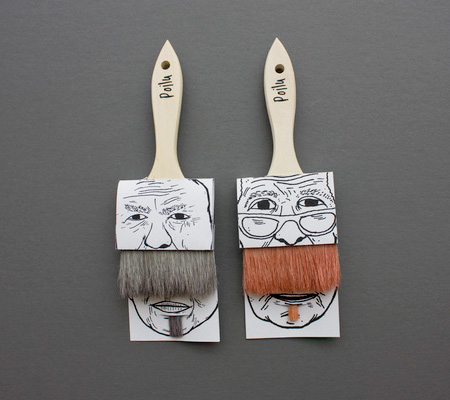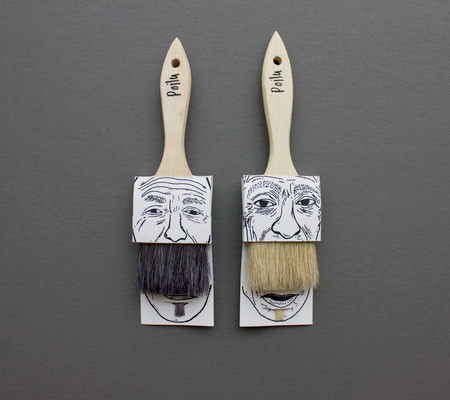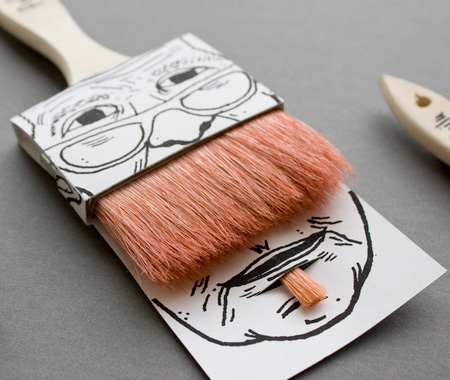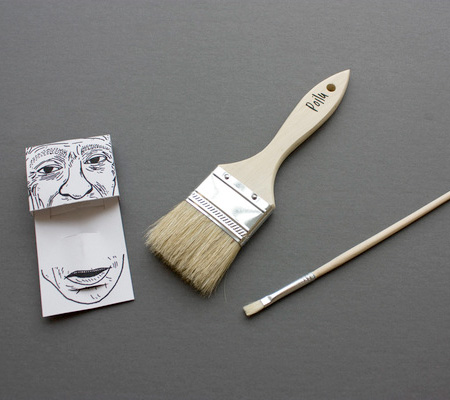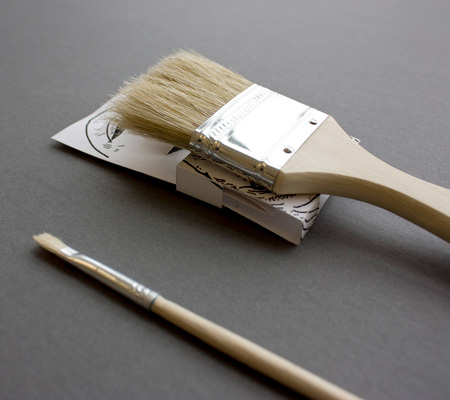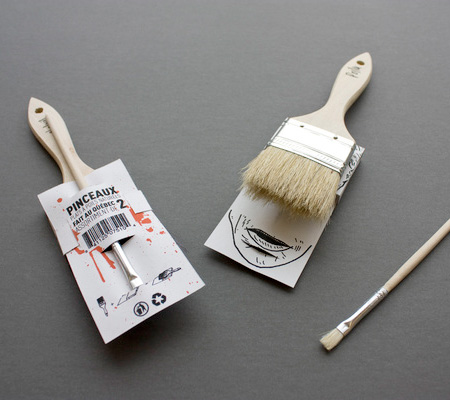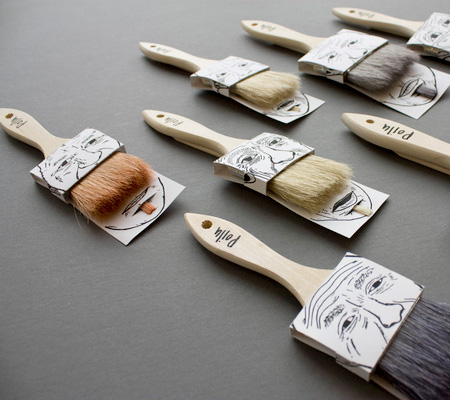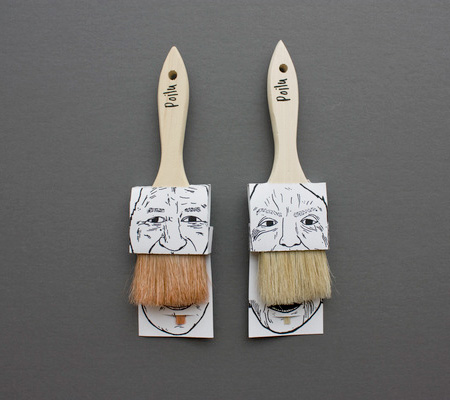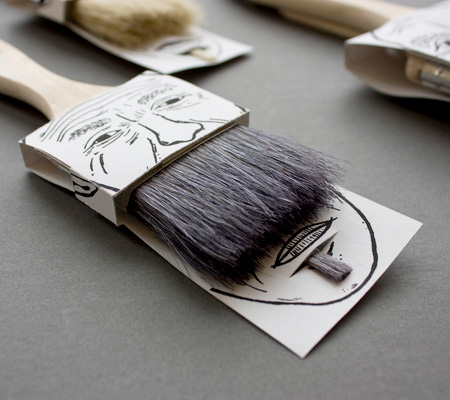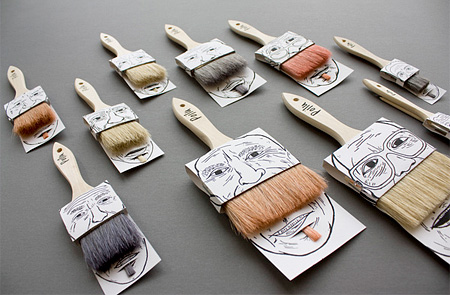 For more inspiration, check out: 15 Examples of Creative Packaging