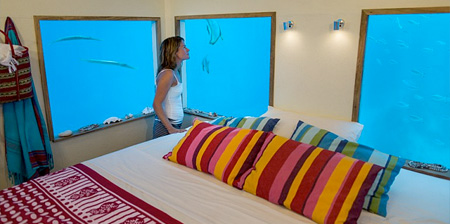 Innovative floating hotel at the Manta Resort allows people to appreciate the beauty of the ocean from the comfort of a private underwater room.
Underwater Bedroom with large windows offers breathtaking 360 degree views of different kinds of fish, beautiful coral reefs, and sea creatures.

Floating hotel with underwater room can be rented for $1500 per night.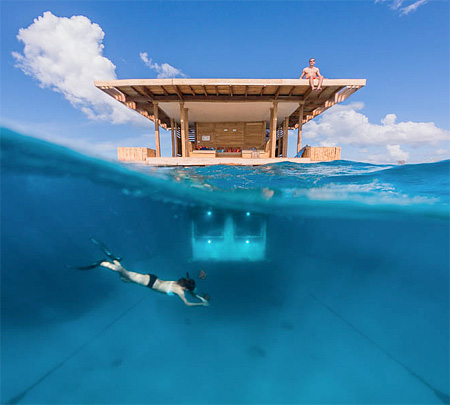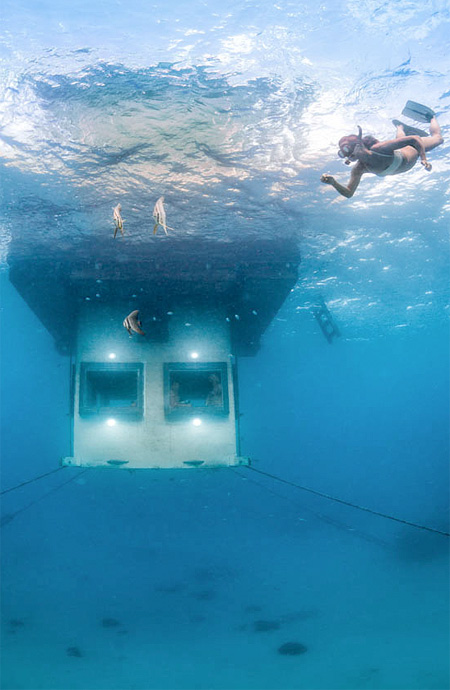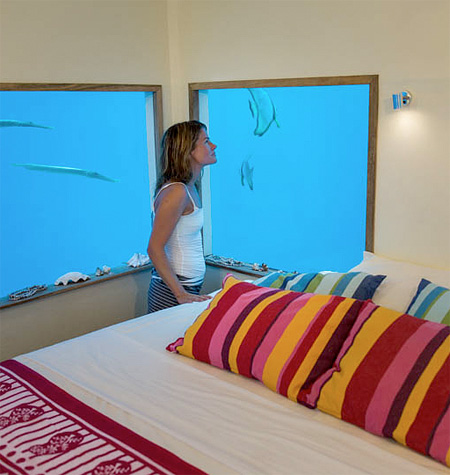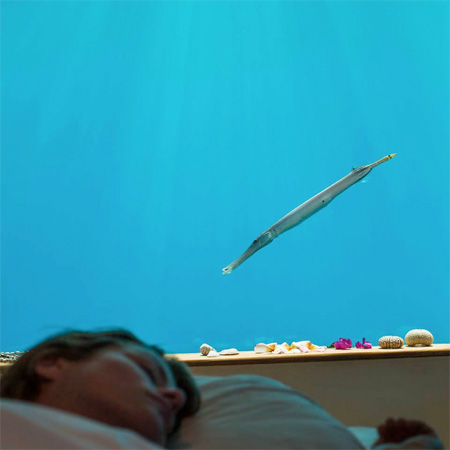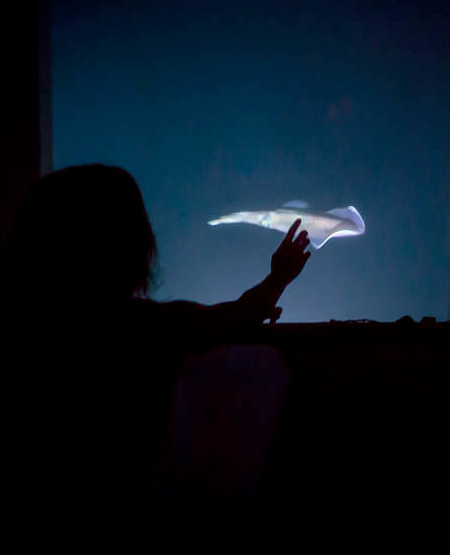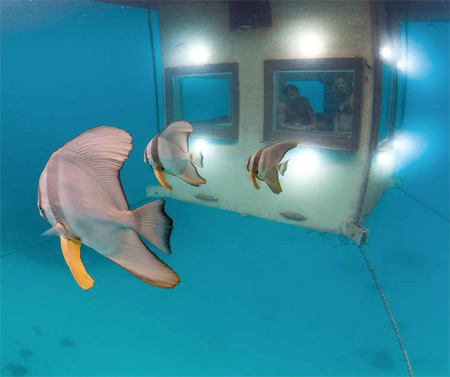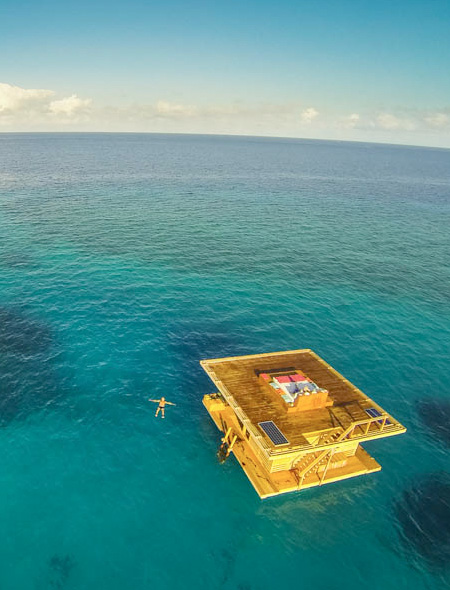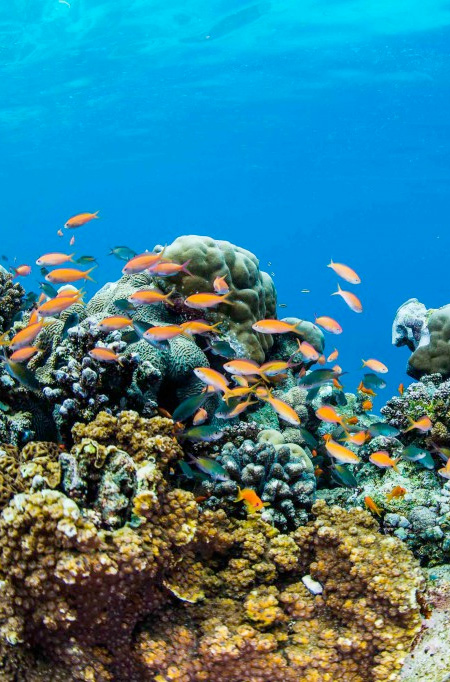 Also check out: Creative Hotels and Floating Movie Theater