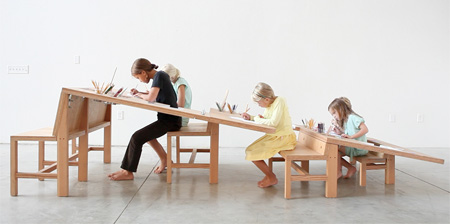 Innovative table designed by Tim Durfee & Iris Anna Regn for classrooms, public libraries, and families with multiple children of different ages.
Made out of plywood, creative drawing table can be comfortably used by adults and kids of all ages.

It features integrated wooden benches and useful storage compartments for paper, crayons, rulers, pencils, and other drawing tools.

"Growth Table" encourages collaboration / interaction between children, and allows parents to work on cool projects with their kids.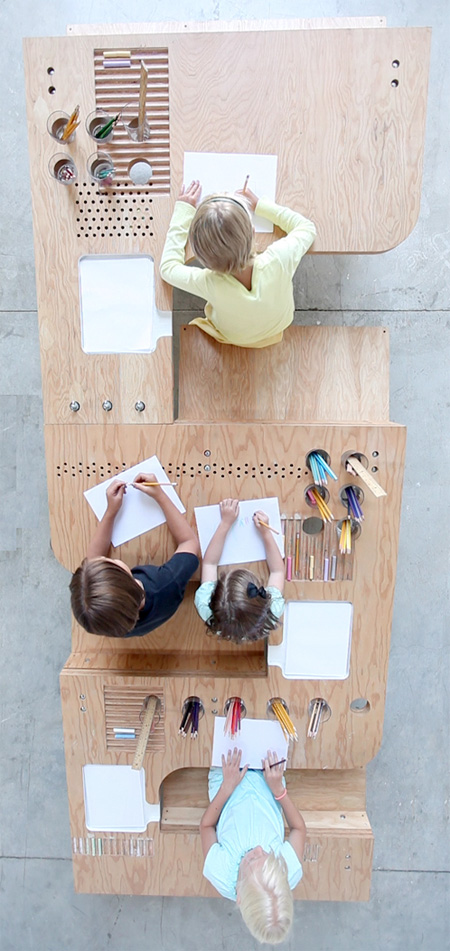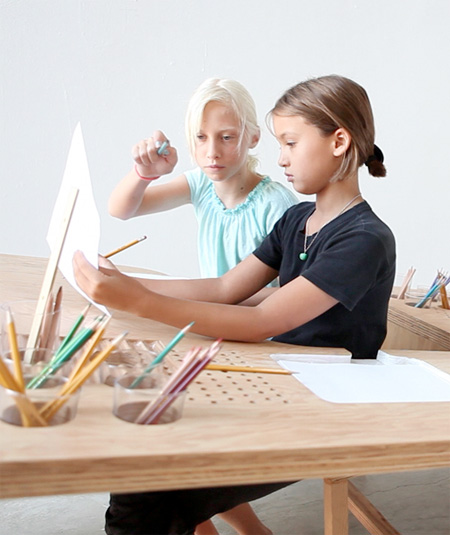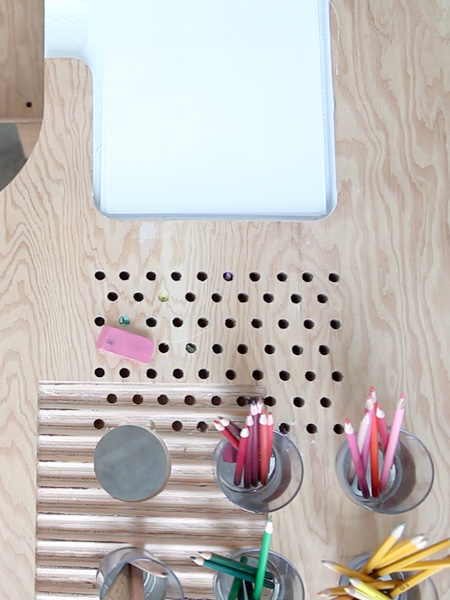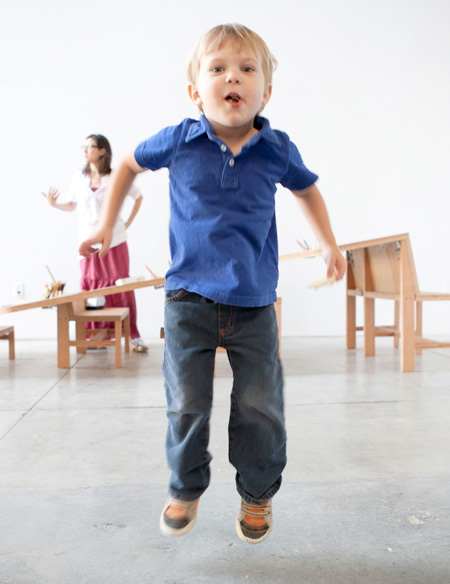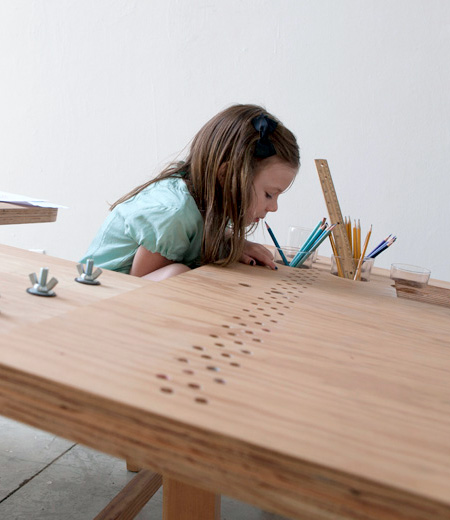 Drawing Table for the Whole Family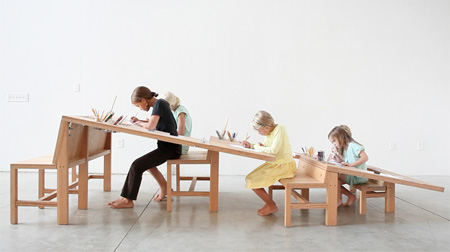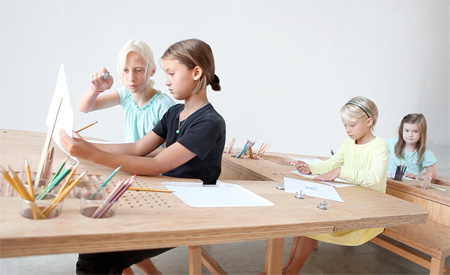 Also check out: Floppy Disk Table and Mixtape Table