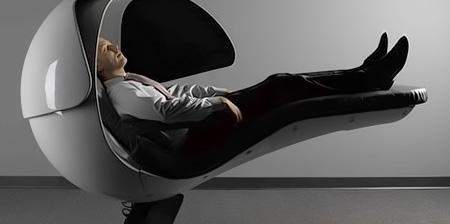 Innovative sleeping chair allows people to take comfortable naps at work.
EnergyPod designed for relaxing and napping in the office comes with privacy visor that will shield you from the world. Built-in speaker plays soothing music and helps eliminate distracting office noise.

Gentle lights and vibrations will wake you up after short nap.

Quick power naps lead to happier and more productive employees.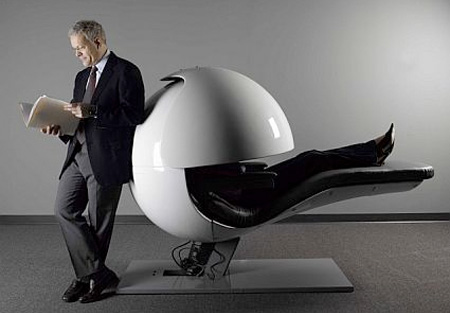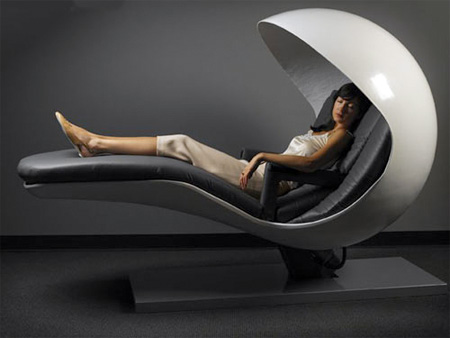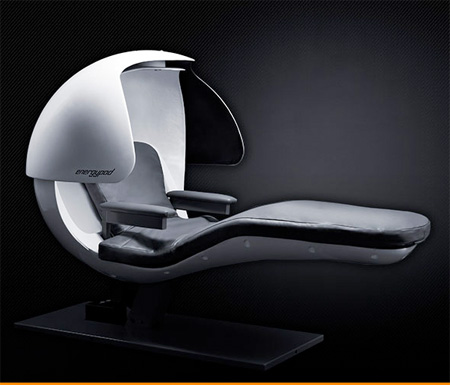 Power Naps in the Workplace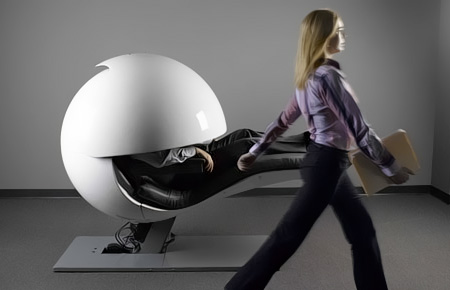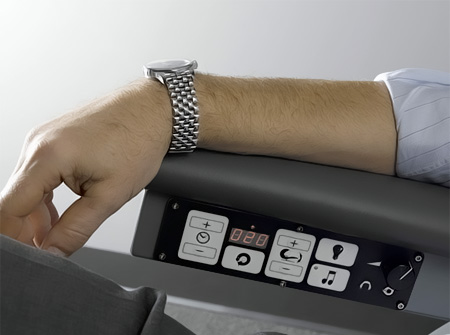 MetroNaps EnergyPod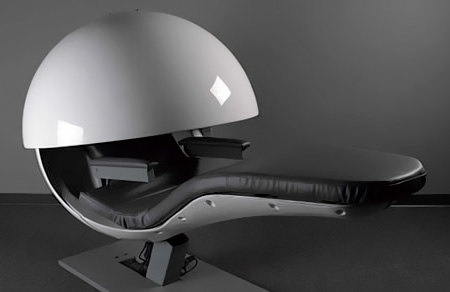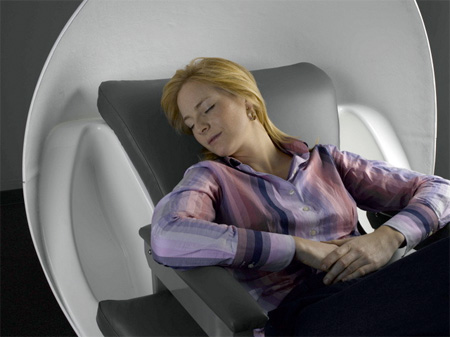 Sleep in the Office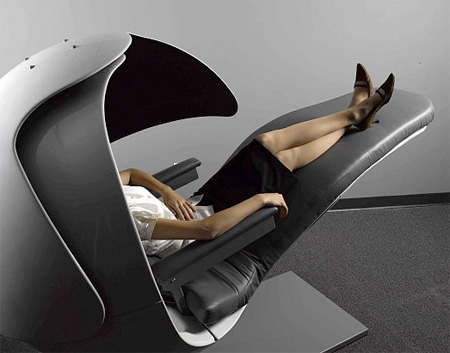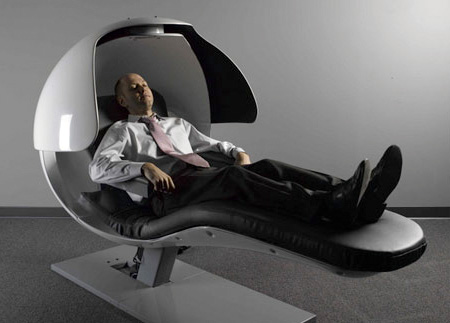 Also check out: Sleeping Bag Chair and Office Desk Bed