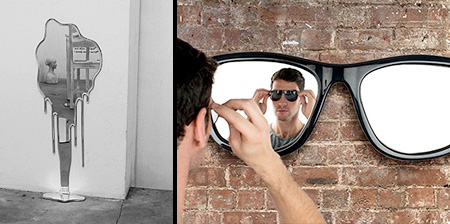 Eye-catching mirrors designed for modern apartments, offices, and homes.
Jigsaw Mirror
Puzzle piece shaped living room mirror designed by Graham & Brown.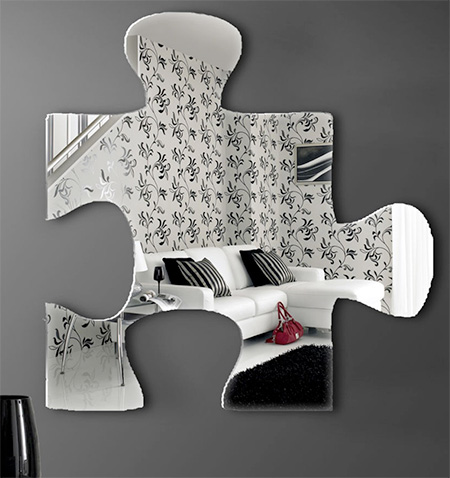 Wave Mirror
Zhoujie Zhang designed cool mirror that mimics the movement of water.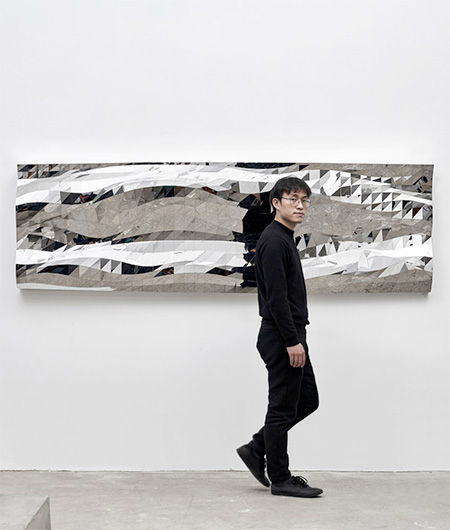 Infinity LED Mirror
Hudson Reed Lucio illuminated LED mirrors display infinity 3D illusion.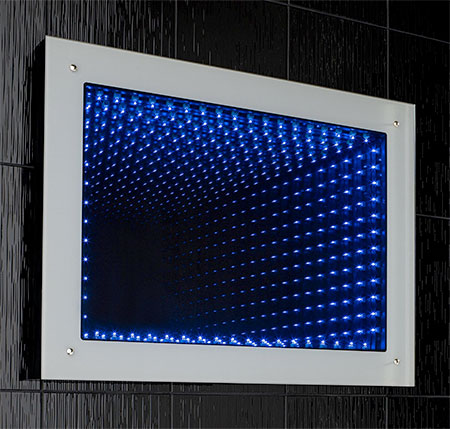 Doug Aitken turned entire house in the desert into a giant mirror.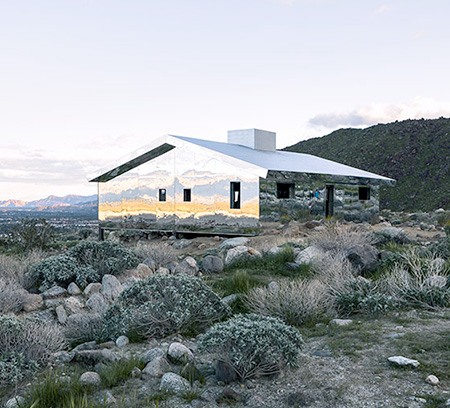 Diamond Mirror
Elegant three-dimensional diamond shaped mirror designed by Regia.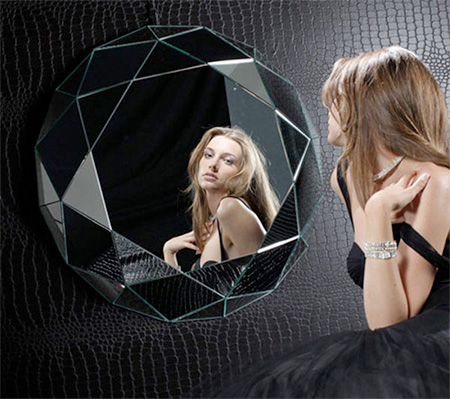 Birds Mirror
Chrome birds mirrors designed by Tom Vincent and Marion Lanktree.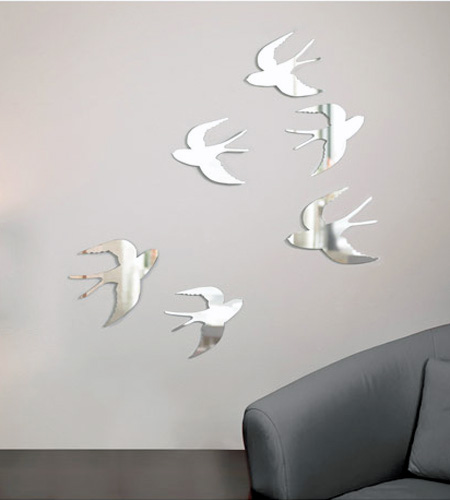 Magazine Cover Mirror
Be on the cover of Vogue, GQ, Rolling Stone, and Time magazine every time you look in your bathroom mirror.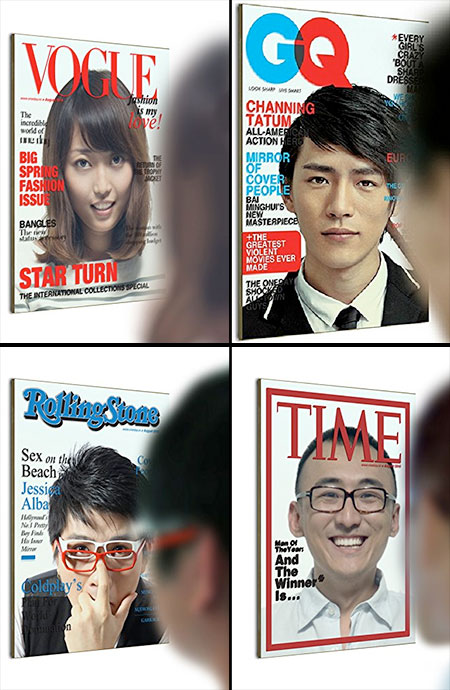 Real motorcycle with reflective mirrored body designed by Joey Ruite.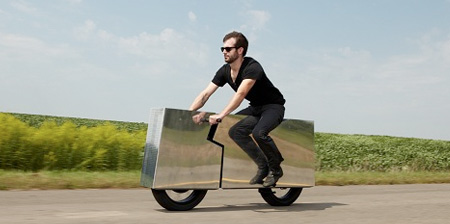 Random Mirror
Seven randomly arranged square mirrors designed by Eduard Samso.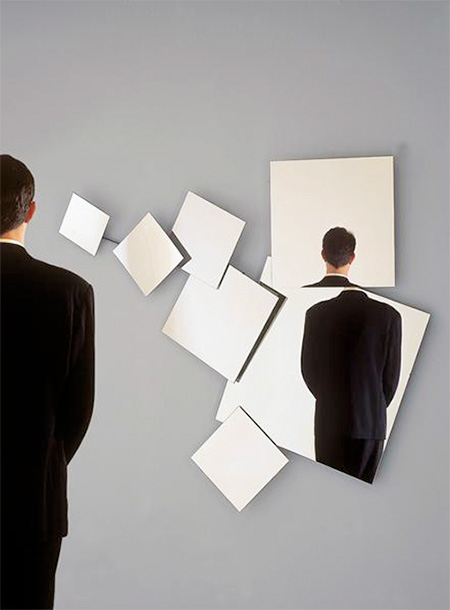 Wooden frame mirror designed by Caryn Moberly looks like a river.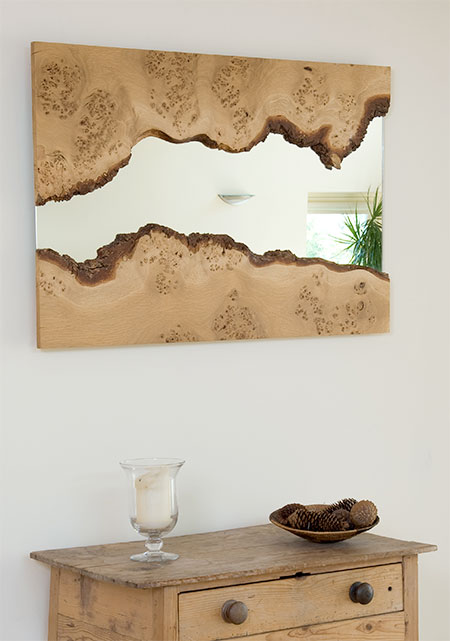 Portable mirror designed to look like Apple MacBook Air computer.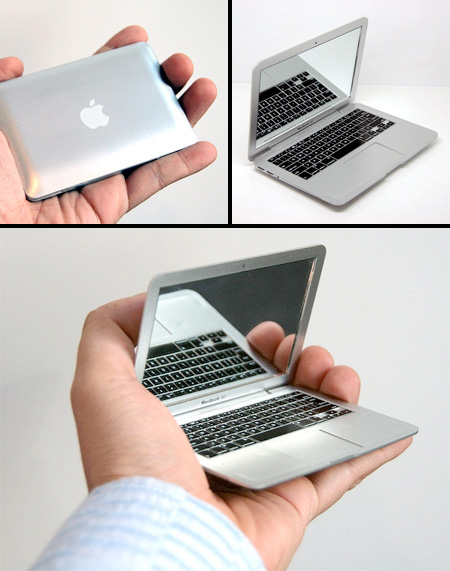 Clock Mirror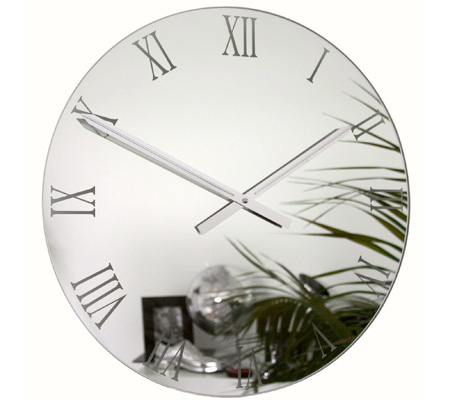 Reflective invisible fence made of connected mirrors by Alyson Shotz.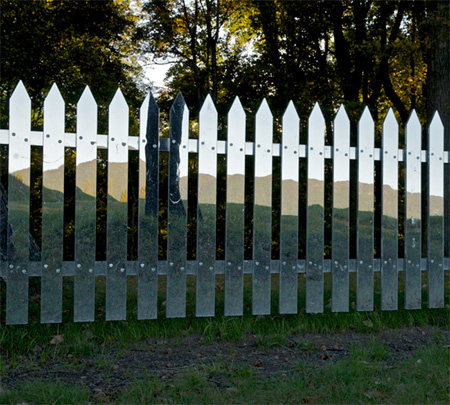 Fan Mirror
Mirrors designed by Italian company Porada look like traditional fans.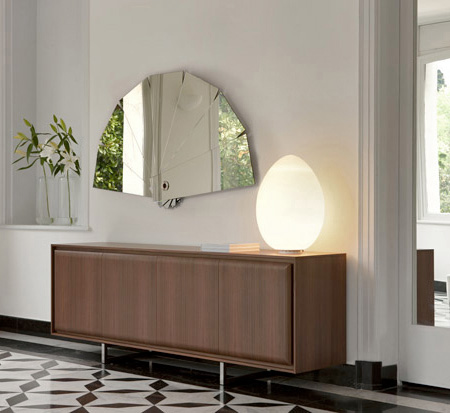 3D Mirror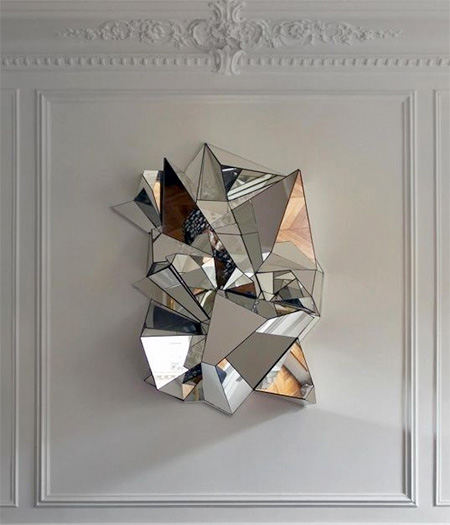 Corner Mirror
Right angle mirror designed by Hsin-Chun Wang and Ye Liu of HYFEN.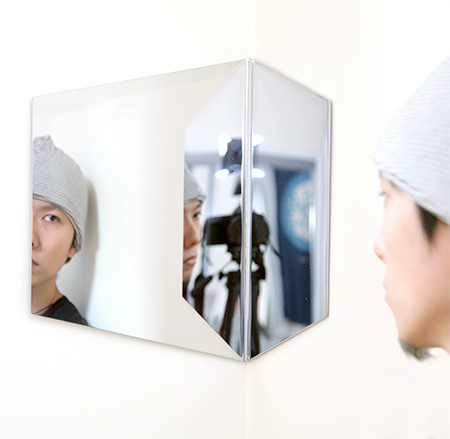 TV Mirror
Hidden flat panel TV designed by Lumidesign turns into a framed mirror.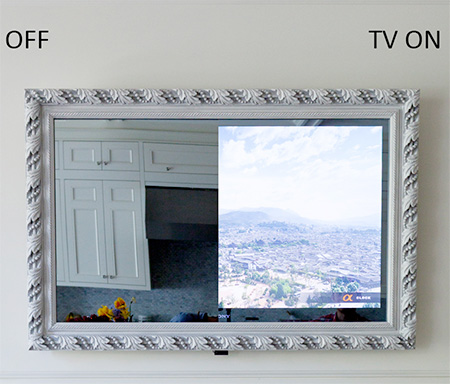 Human Mirror
Costume of LA street performer created out of hundreds of mirrors.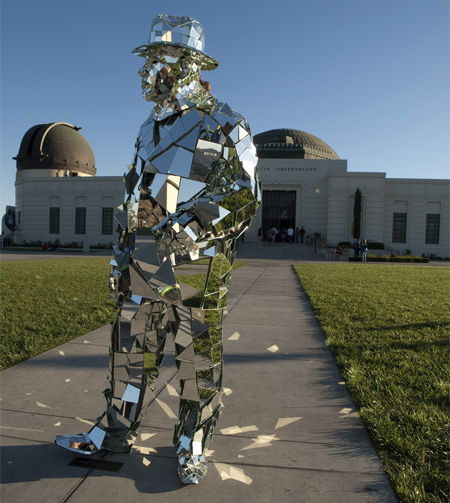 Liquid Mirror
Unique mirrors designed by Mitsubai Tokyo look like melting metal.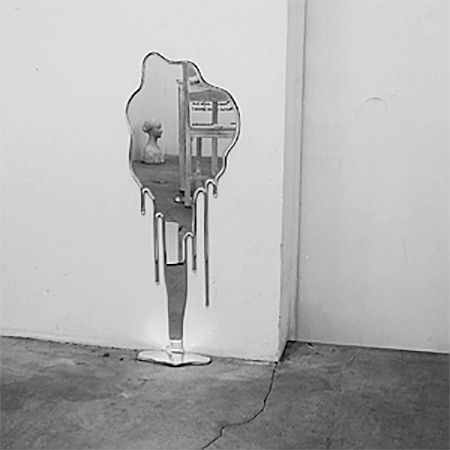 Sunglasses Mirror
"Looking Good" sunglasses mirror for your wall. Designed by Thabto.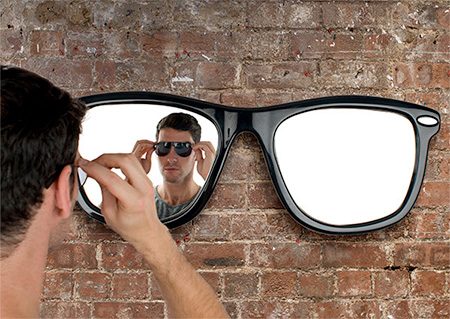 Also check out: Reflections and Mirror Paintings