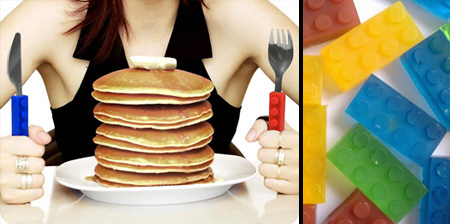 Collection of creative gadgets and product designs inspired by LEGO bricks.
LEGO USB Flash Drives
Cool flash drives are 100% compatible with the official LEGO bricks. [link]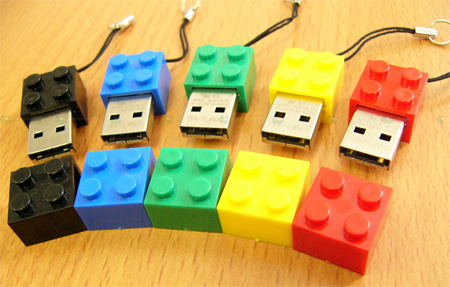 LEGO Utensil Set
This is what happens when function meets childhood playtime nostalgia. Perfect for lunch boxes, picnics, desk drawer or glove compartment. [link]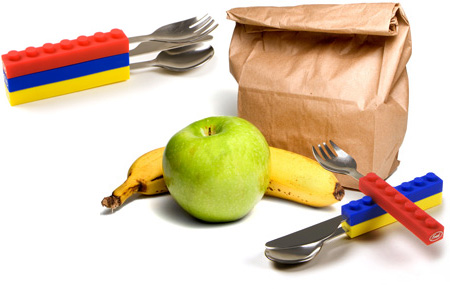 LEGO White Out
LEGO inspired white out tape dispensers from Korea.
LEGO Salt and Pepper Shakers
Stackable salt & pepper shakers come in black and white. [link]

LEGO iPod Speaker
This LEGO inspired speaker runs off of iPod's energy, no batteries are required. [link]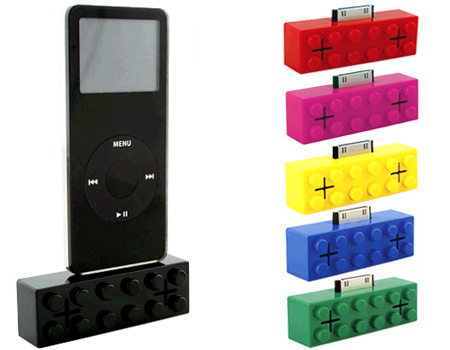 LEGO Ice Cube Tray
Serve the coolest drinks around with ice that looks like LEGO bricks. [link]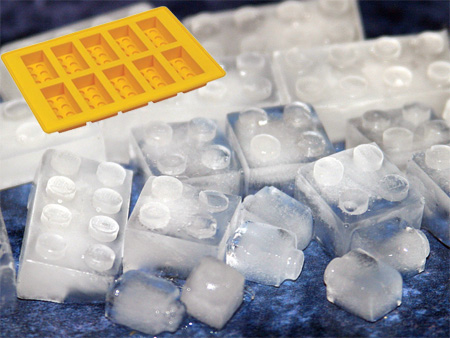 LEGO Digital Camera
Digital Blue's LEGO Digital Camera mirrors the look of an actual LEGO brick! [link]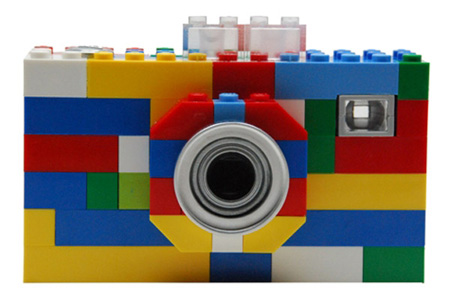 LEGO Brick Bag
Each LEGO "stud" is a separate zippered compartment. [link]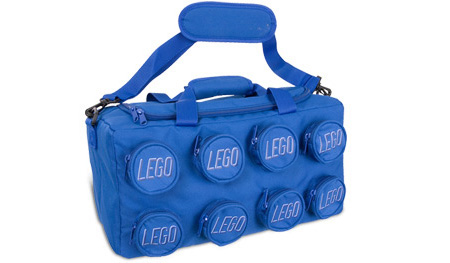 LEGO Sofa
Unique sofa made up of several rubberized foam pieces shaped like LEGO bricks. [link]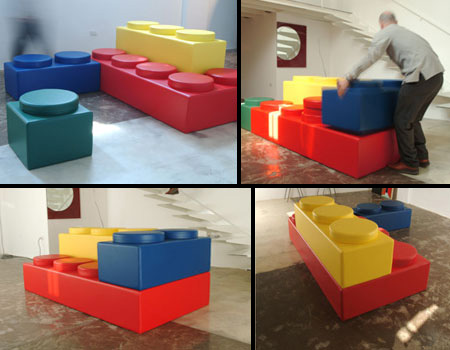 LEGO Brick Soap
Each LEGO soap set comes with 8 soap bricks in each bag. Each soap is scented and colored. [link]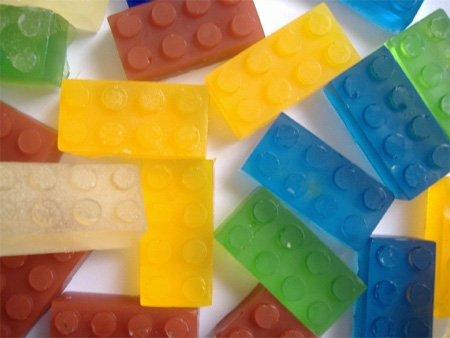 LEGO Brick Candles
Burn those memories of childhood brightly with these eight-wick soy, non-scented candles. [link]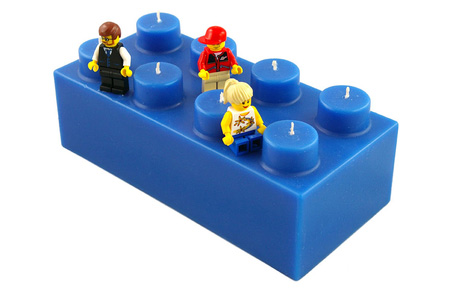 LEGO MP3 Player
Digital Blue's LEGO MP3 Player is compatible with official LEGO bricks that you can mount on the top/bottom. [link]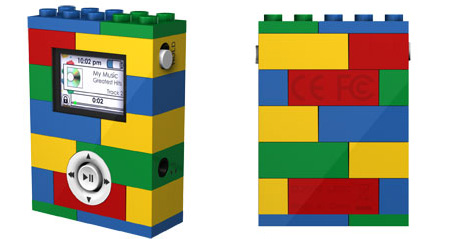 LEGO Desktop Calendar
This creative desktop calendar consists of three blocks that can be stacked upon one another. [link]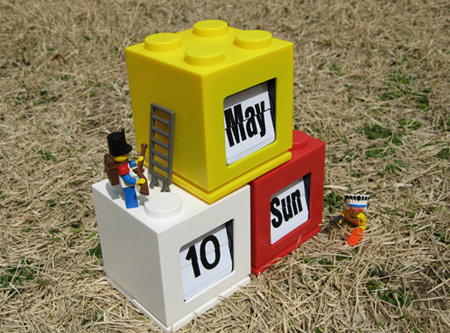 LEGO Refrigerator Magnets
Unusual refrigerator magnets shaped like LEGO bricks. [link]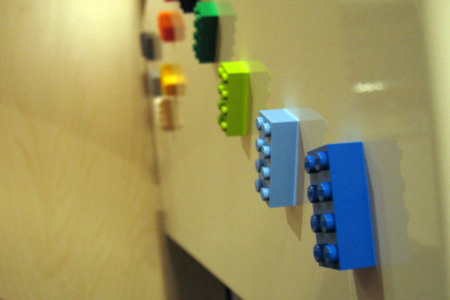 LEGO Brick MP3 Players
These LEGO inspired MP3 players cleverly conceal their controls into the raised dots on the surface of each block. [link]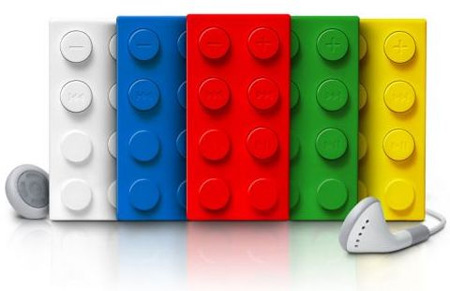 LEGO USB Webcam
Etsy member called 123smile has come out with a Duplo Lego webcam using a 2 x 2 Duplo block. It features a 640×480 pixels resolution at 30 frames per second. [link]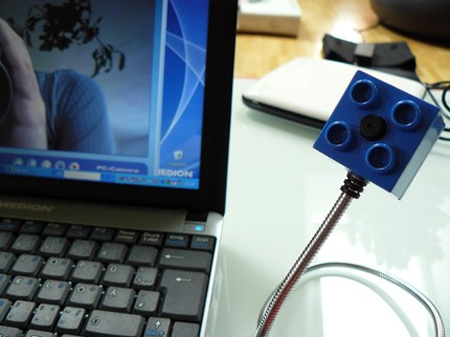 LEGO Brick Keychain
You can use the brick as a keychain or build it into your favorite creation. They fit with official LEGO bricks. [link]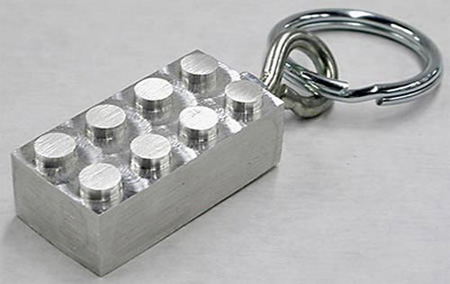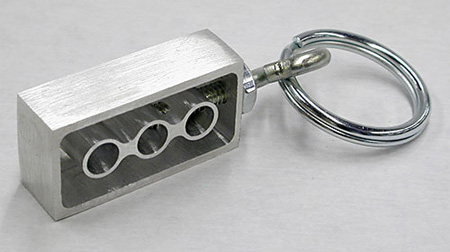 For more gadgets, check out: 12 Cool Products Inspired by LEGO