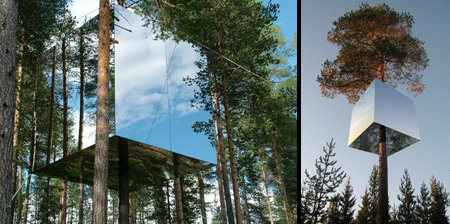 Unique tree hotel covered in mirrored glass was recently opened in Sweden.
Designed to be accessed by a rope bridge, the Mirrorcube suite comes with a double bed, small bathroom, and a terrace on the roof.

To prevent birds from colliding with the treehouse, the glass was laminated with infrared film that only birds can see.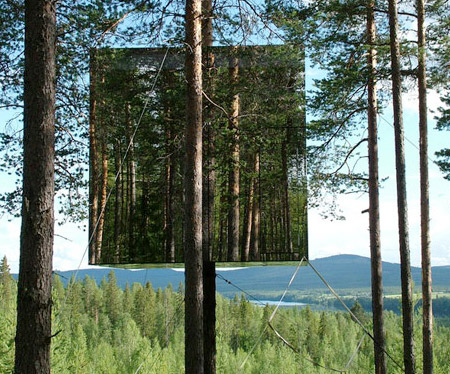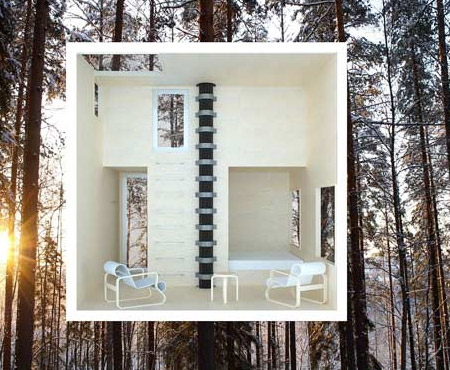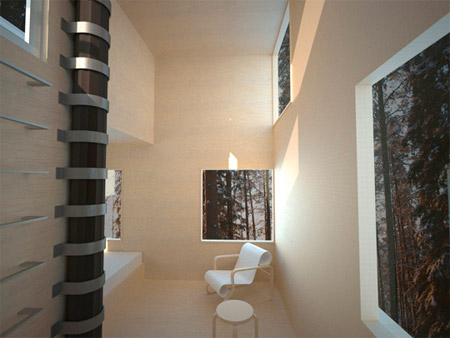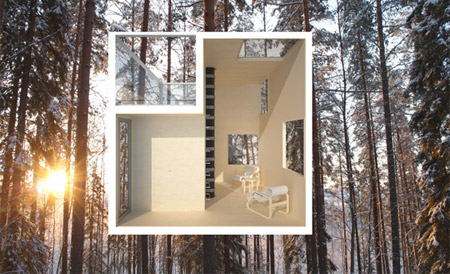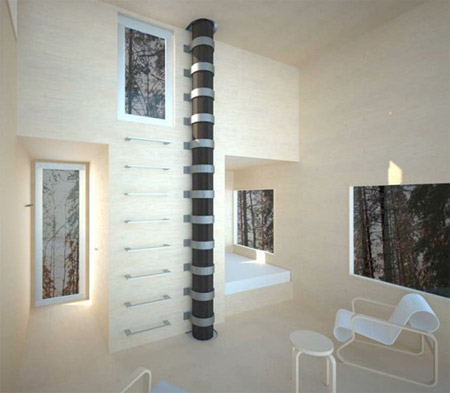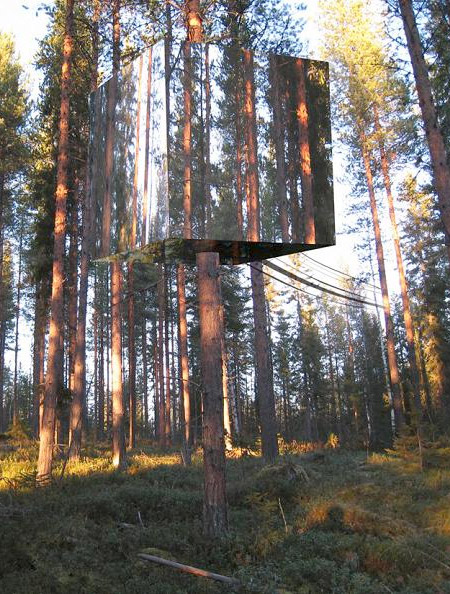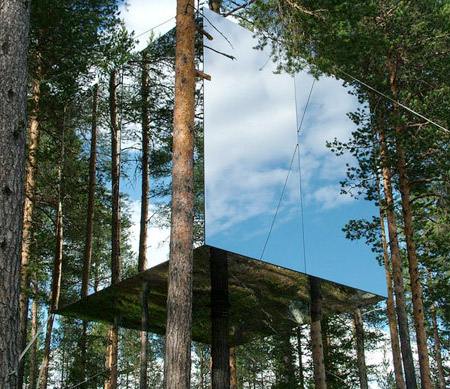 Also check out: Tree House Bedroom and Egg Shaped Tree House