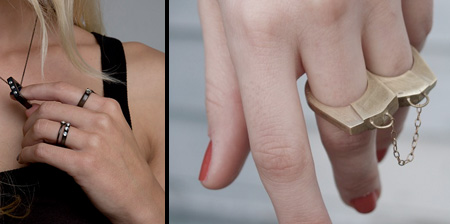 Eye-catching rings created by the world's most talented jewelry designers.
Hot Coffee Ring
Unusual sterling silver ring designed for tea and coffee lovers.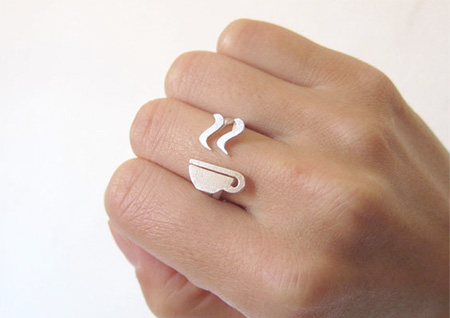 Photo Frame Ring
Miniature scale picture frame that you can wear on your finger.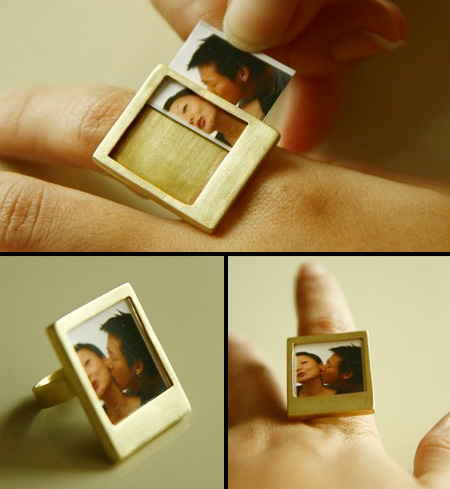 Kiss Ring
Creative ring designed by Nicholas Hoare and Chloe McCormick.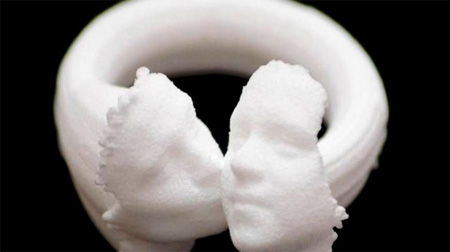 Bird's Nest Ring
Handcrafted nest ring made out of Bronze colored copper wire.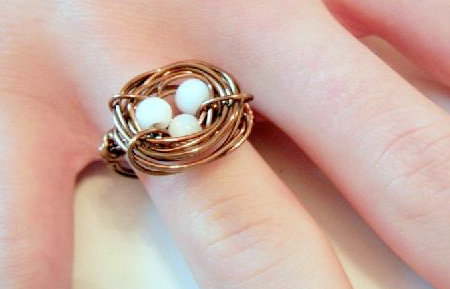 Bottle Opener Ring
This awesome finger ring doubles as a handy beer bottle opener. [buy]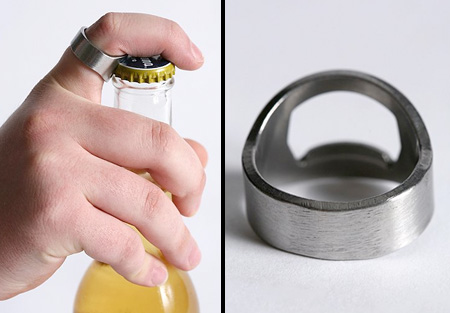 Deer Head Ring
3D printed Deer Hunter Redux ring designed by Bits to Atoms.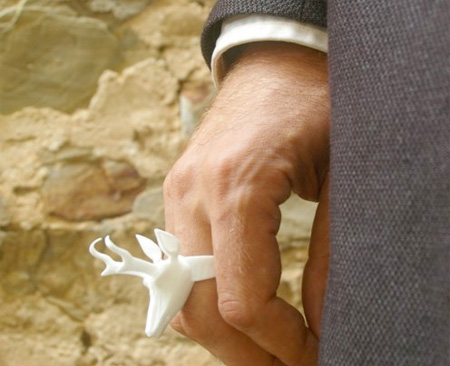 'Til Death do us Part Ring
Why have one engagement ring when you can have four?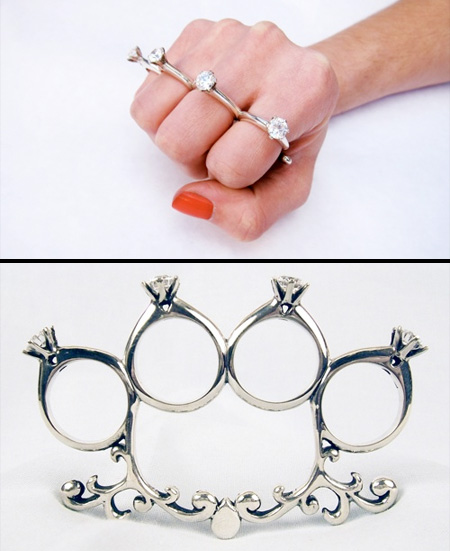 Square Ring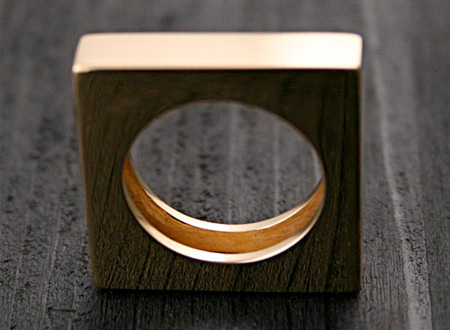 Money Ring
Sophie Kemp transformed one dollar bill into unique origami ring.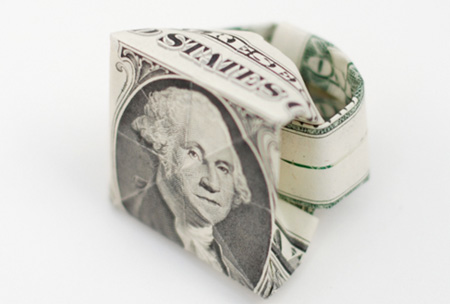 Wire Rings
Creative hand-knotted rings made out of reclaimed electrical wire.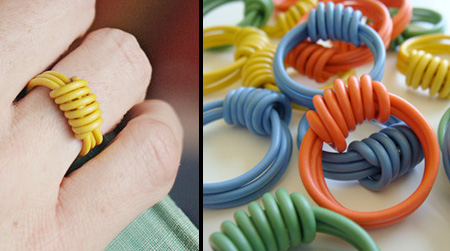 Watch Movement Ring
Mechanical ring created out of recycled parts from old watches.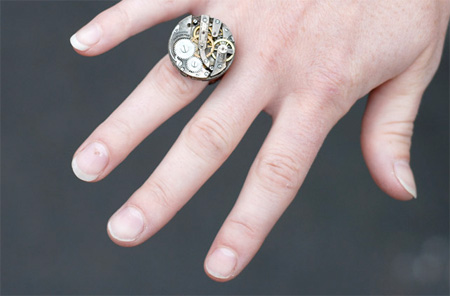 Teacup Ring
Life is an endless tea party with this amazing miniature teacup ring.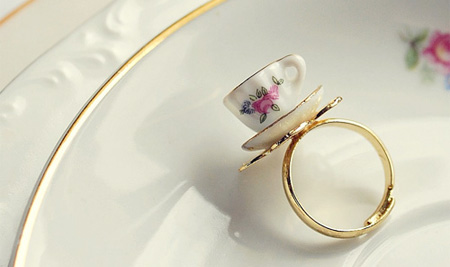 Guillotine Ring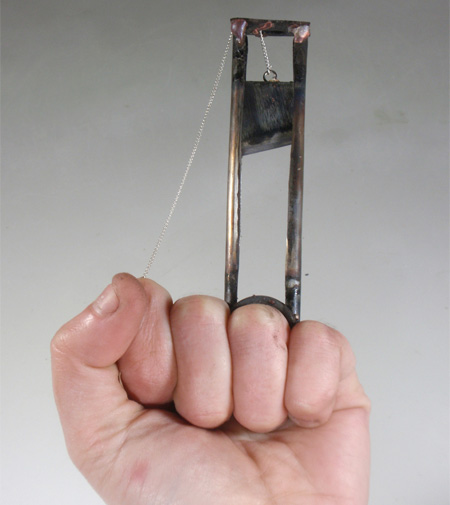 Nut and Bolt Rings
Clever rings created out of gold plated brass by Kiley Granberg.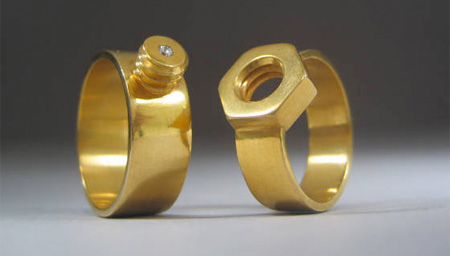 Wings Ring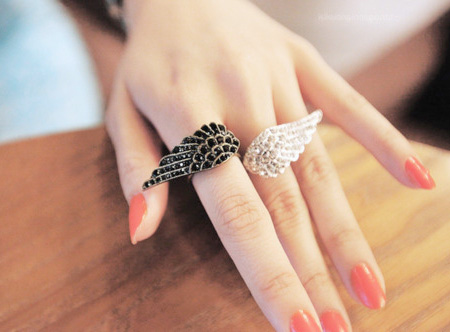 Triple Ring
Oxidized silver ring comes with three inverted white diamonds.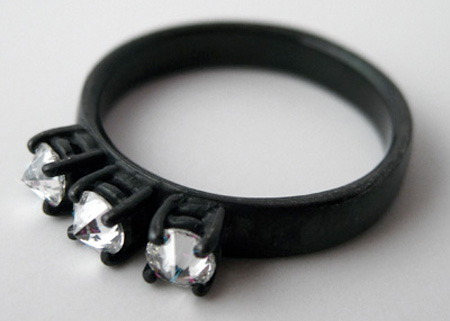 Unique two finger ring by Natalie Hirsh looks like a pair of handcuffs.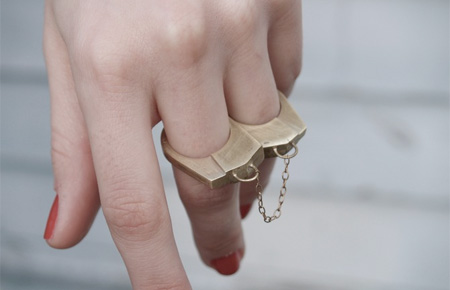 For more wedding rings, check out: 15 Cool and Unusual Rings