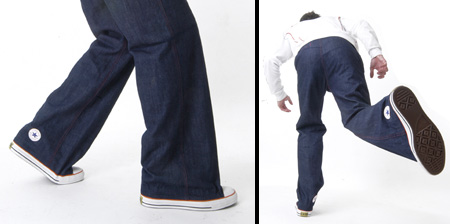 Comfortable jeans with integrated Converse shoes designed by New York based artist Sebastian Errazuriz.
Innovative pants with attached sneakers will allow you to dress quickly and more efficiently. They will simplify your daily routine.

Talented fashion designer also created unique Teddy Bear Jacket and brilliant Zipper Dress that we showcased back in 2009.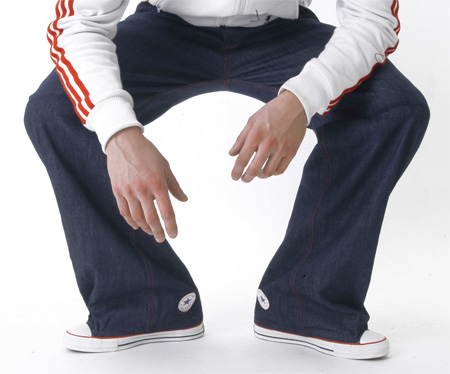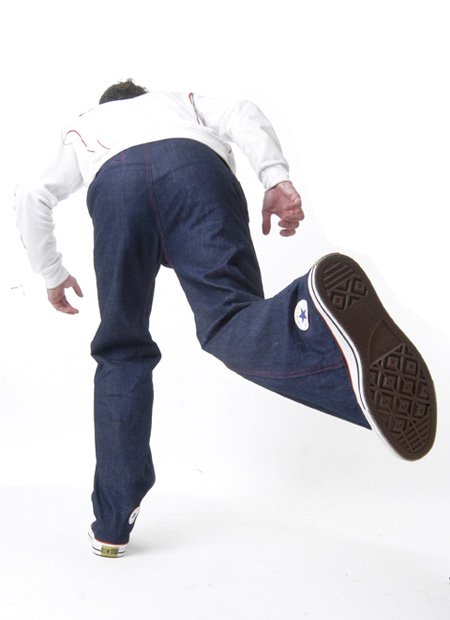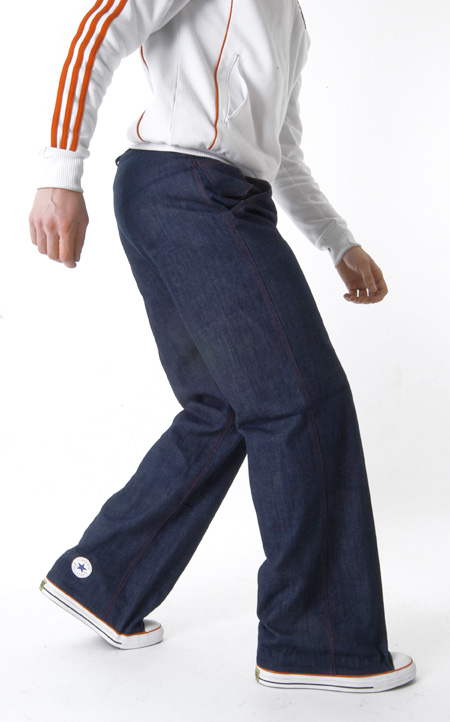 Also check out: Picnic Pants and Keyboard Pants