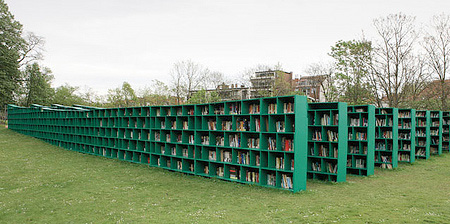 Italian artist Massimo Bartolini constructed an outdoor library in the middle of St. Peter's Abbey vineyard in Ghent, Belgium.
Bookshelves were installed in line with grape-bearing vines, parallel to the slope of the garden.

Visitors of the "Bookyard" can purchase, borrow, and exchange books that were provided by local public libraries.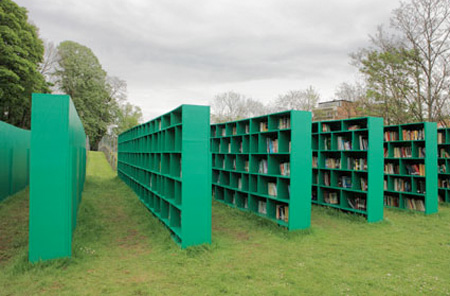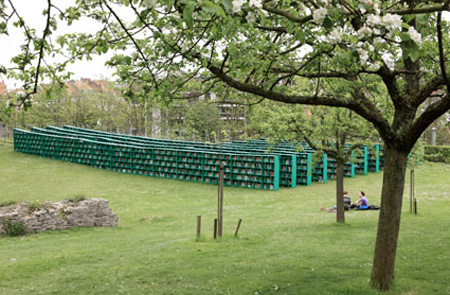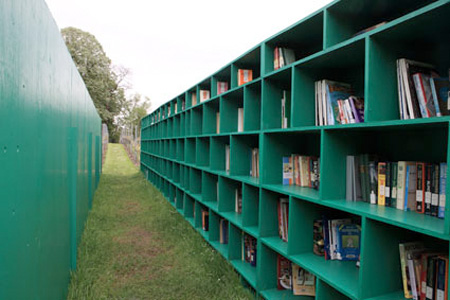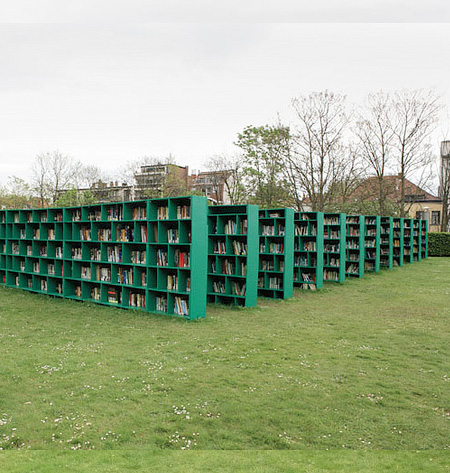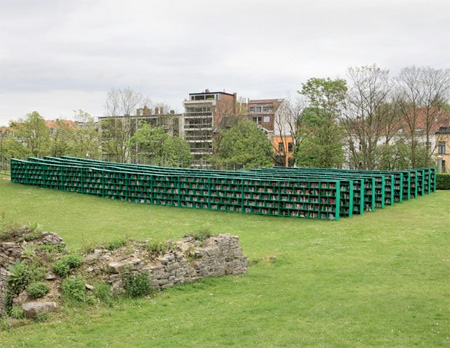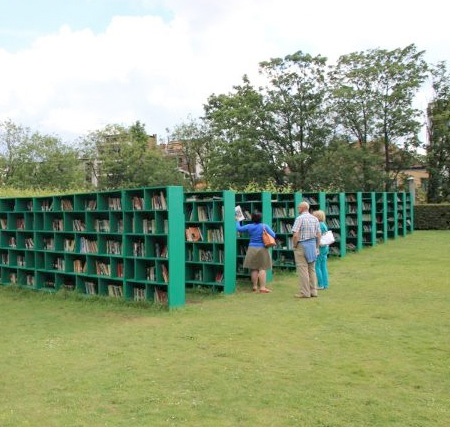 Also check out: Unique Bookstore in Sao Paulo