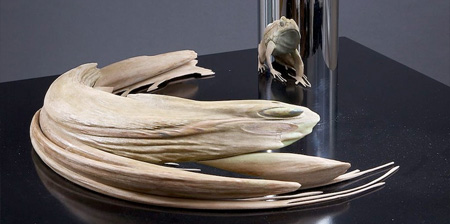 Creative works of art by London based artist Jonty Hurwitz can only be seen from a specific angle or with the help of a reflective cylinder.
Talented artist scans real three-dimensional objects into his computer and then uses 3D modelling software to create distorted sculptures.

Cylindrical mirror converts the reflection of the sculpture into a 3D artwork.

Jonty's other sculptures are made out of strategically arranged individual parts that come together and form unique works of art.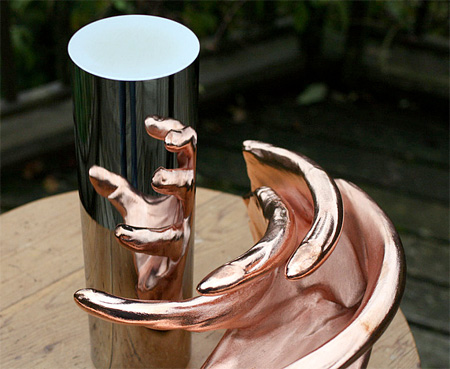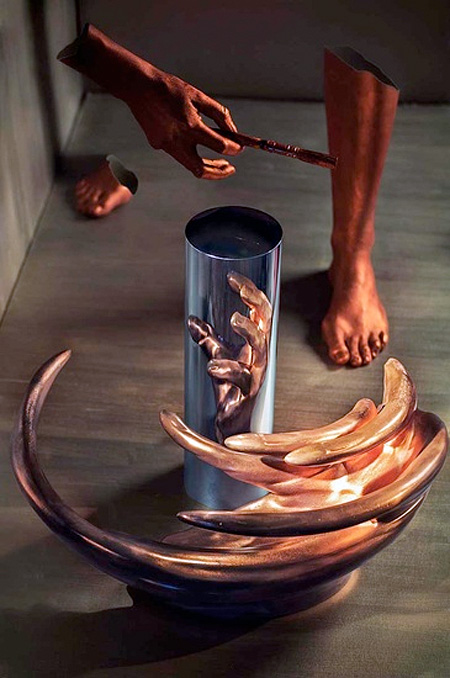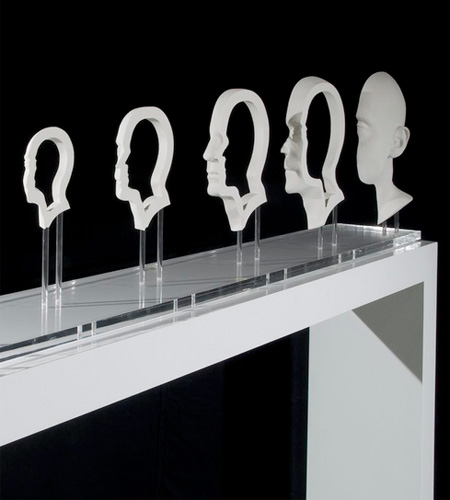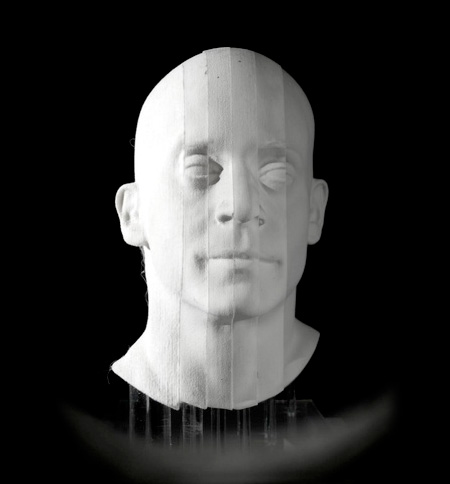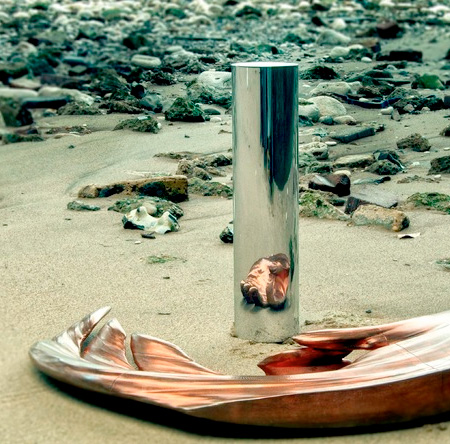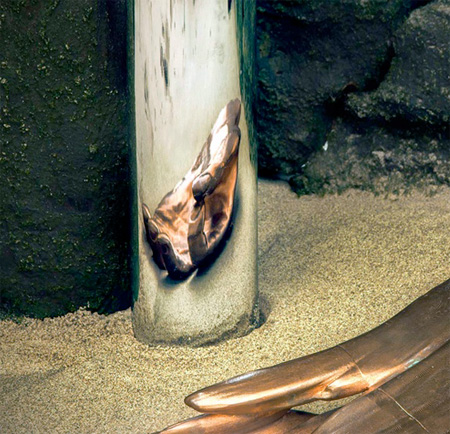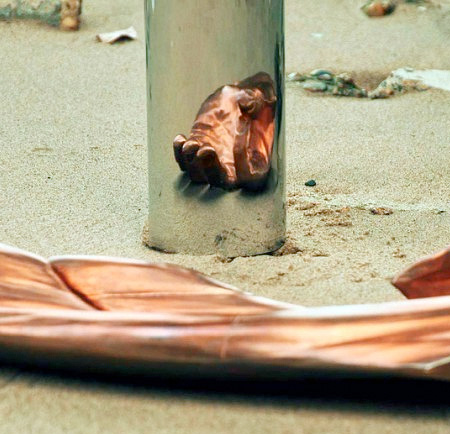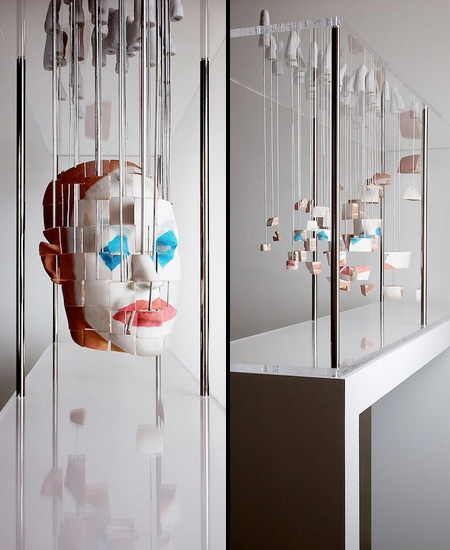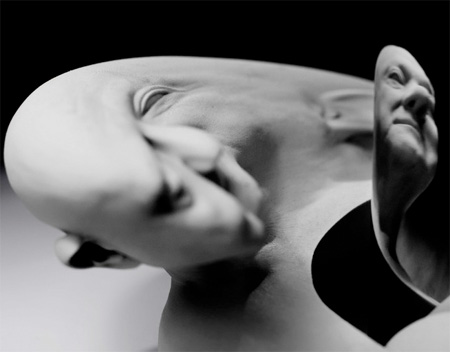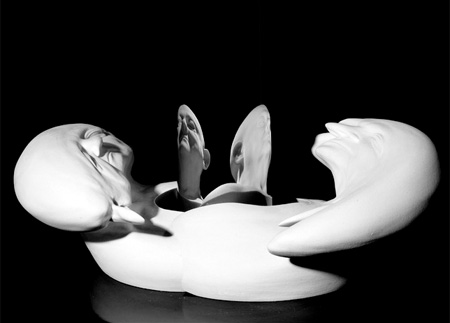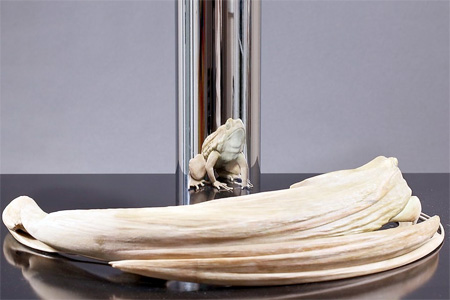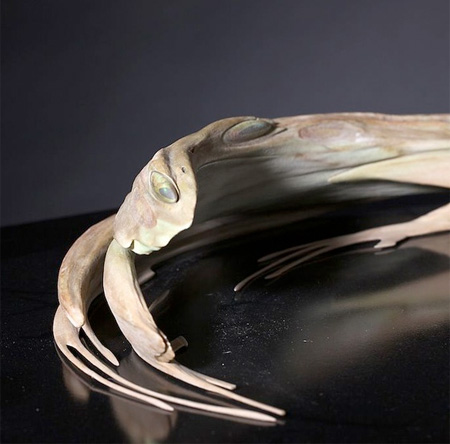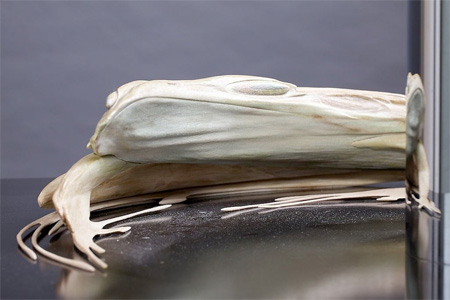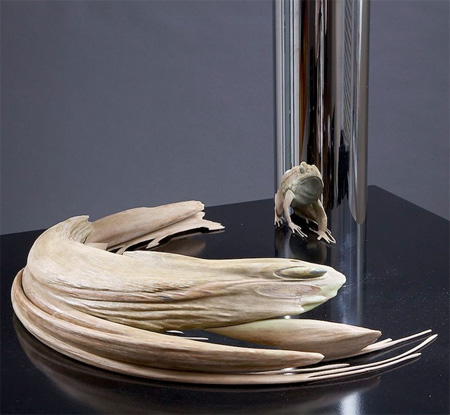 Also check out: 3D Paintings and Perspective Sculptures