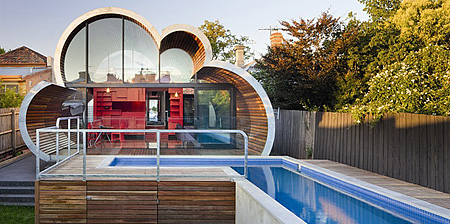 Beautiful house designed by McBride Charles Ryan looks like a cloud from one side and like an ordinary residential house from the other.
Unique interior consists of hardwood floor that extends to the walls and modern red / black kitchen.

Cloud House is located in Fitzroy North suburb of Melbourne, Australia.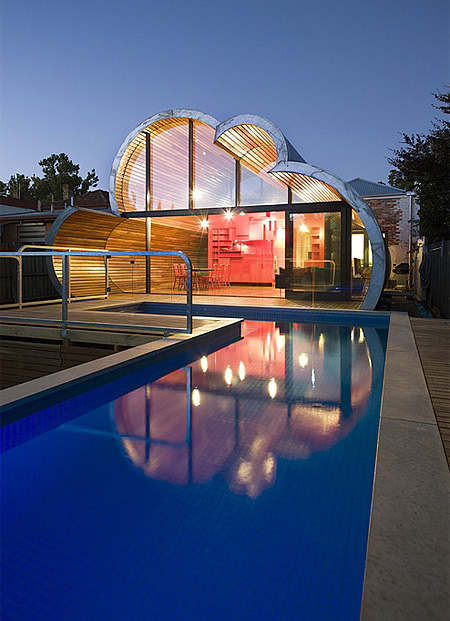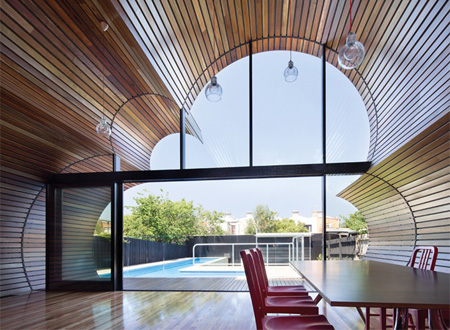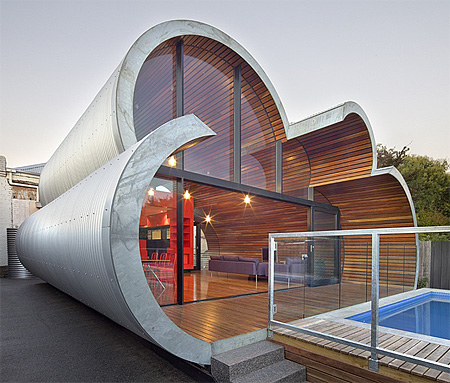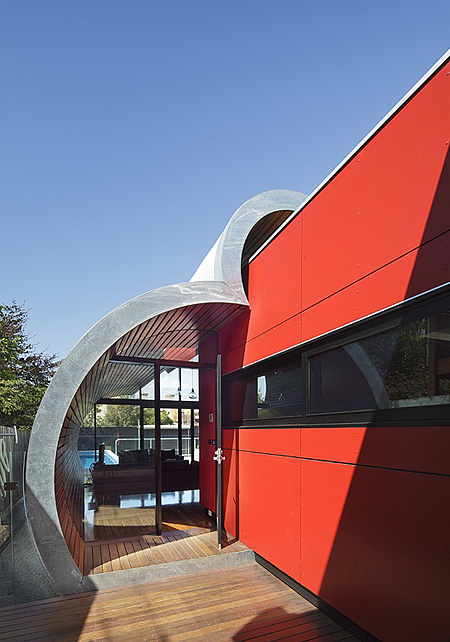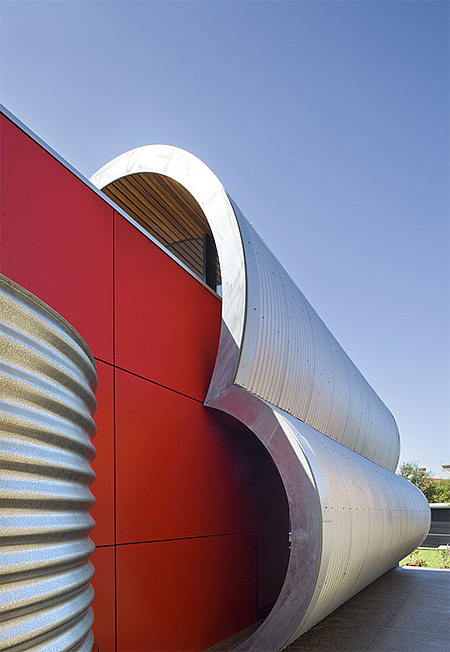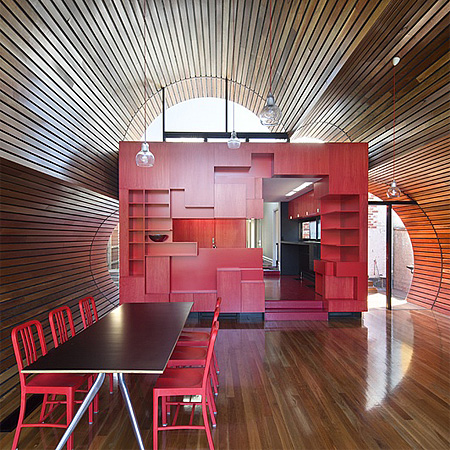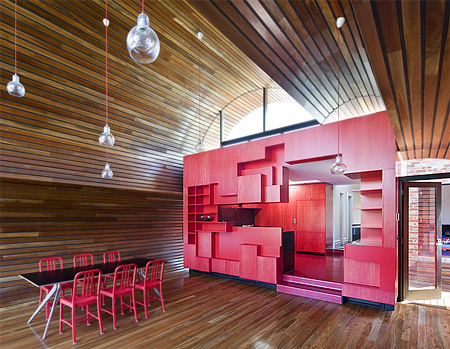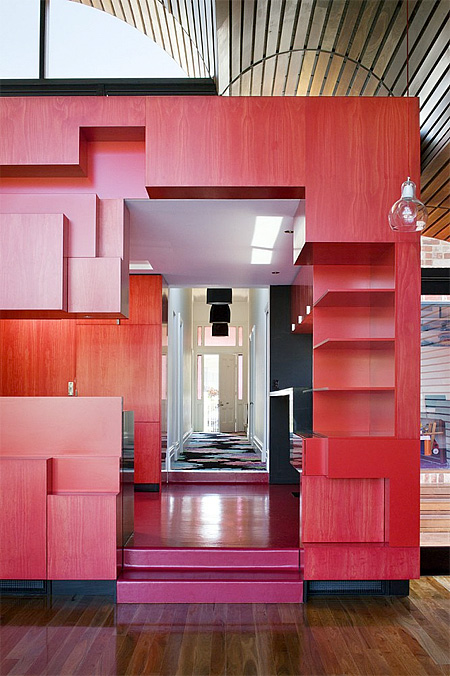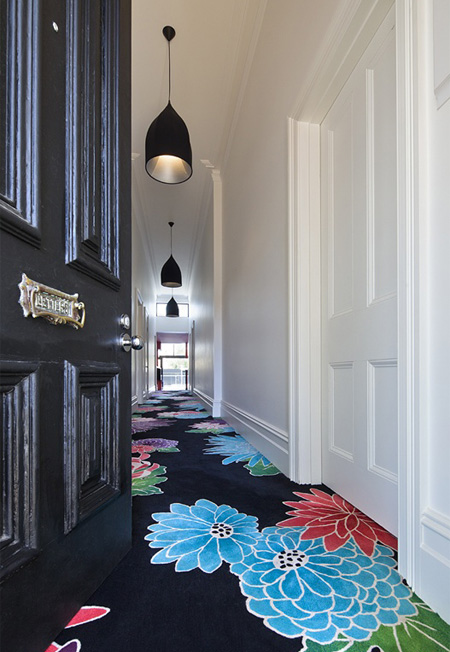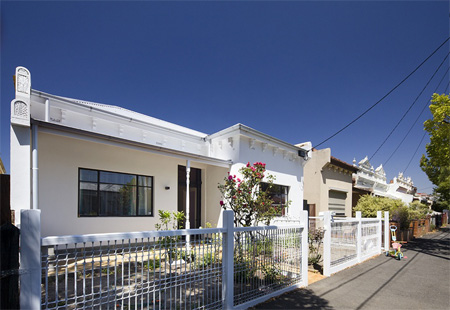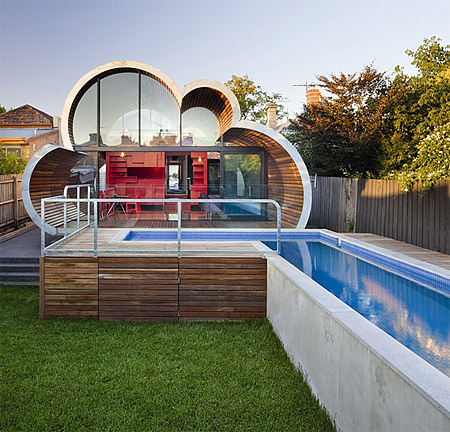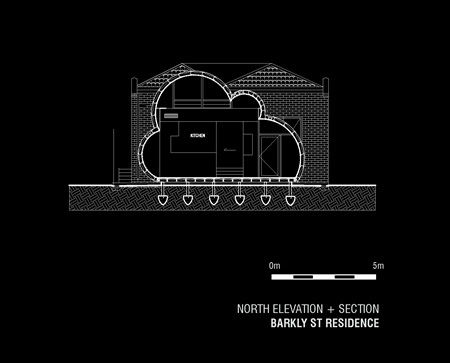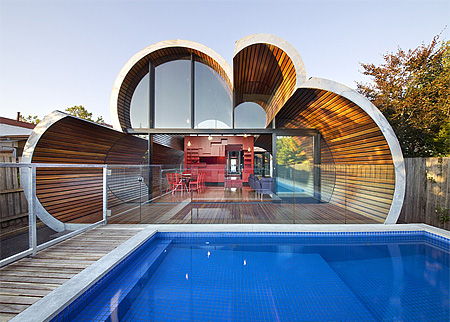 Also check out: Narrow House, Glass House, and Walking House